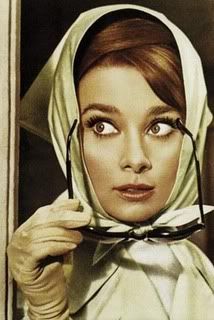 Have you been to Cornhusker Academy? Well...you are in for a treat if you haven't. There are some great interviews, book reviews, and fabulous opportunities to win some great books! Look on!

I first learned of Tosca Lee via a review and interview at Mainly Mystery Reviews. I won Demon: A Memoir and loved it so much I bought one for my dad and one for my brother. And now here is Havah: The Story of Eve. I am not giving away this book, but I really would like to win it myself. I will get it either way (I have put it on my wish list for the bestest hubby ever), but I sure would like to get it sooner rather than later. The book is Havah: The Story of Eve by Tosca Lee. Want to know a little bit about it?
Want to win it? Well go to Cornhusker Academy where you will not only get a chance to win it, but also read the first chapter and an engaging interview with the author.

Here is the link...you know what to do:
Cornhusker Academy


Cornhusker Academy also is having a giveaway to start you on the path to enjoying the Kanner Lake Series. She has an informative interview with Brandilyn Collins, a review of Amber Morn, the fourth and final installment of the Kanner Lake Series, and a giveaway of Violent Dawn. Violet Dawn is the first book in the series, and it will get you primed and ready for more. If you are interested, head on over to
Cornhusker Academy
and read all the delicious details!


Are we talking about a generous blogger and generous authors? Yes we are!
Cornhusker Academy
also is giving you the chance to win the book she lists as the 7th Most Entertaining Book of 2008. Just look around this blog and you know that is saying something. The book? Murder, Mayhem, and a Fine Man. Oooooh doesn't it sound yummy? The book is written by Claudia Mair Burney. Not only can readers get the chance to win Murder, Mayhem and a Fine Man, but there is a chance to win Wounded which is also by Claudia. We are talking TWO winners! How awesome is that. I linked you before but let's get one more in there! Go to
Cornhusker Academy
and start thinking about the last book you read that made you laugh for your chance!

The 6th Most Life Changing book listed by
Cornhusker Academy
is Heavenly Places by Kimberly Cash Tate. Janna has given the readers an opportunity to not only read a great review that WILL wet your appetite for this book, but she also has a fabulous interview with the author Kimberly. It sure made me interested. Please check out both and maybe enter the giveaway. I really think you will be glad you did!


Cornhusker Academy's
8th Most Life Changing Book is by Sharon K. Souza. It is Every Good & Perfect Gift and it is a celebration of friendship...true friendship. There is a wonderful review and interview at Janna's blog. I know you will be chomping at the bit once you get into reading about this life-changing read. :) So one more time with feeling...get on down and clcick on
Cornhusker Academy
.

Really get on over to
Cornhusker Academy
and see the 2008 awards! There are a lot of great reviews, interviews, and you just might discover a new author ro two!