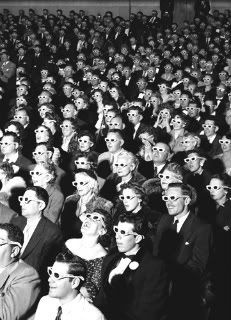 Fresh Ink Books
is offering a wonderful giveaway of The Mighty Queens of Freeville. After reading this review...I was sooooo interested. I do believe you will want in on this! You have until January 18!






Wendy's Minding Spot
is having an ARC giveaway of Wicked by Any Other Name by Linda Wisdom. Please be sure to leave your email address or blog address. :)





Sage and Savvy
is offering an Envirosax giveaway to three lucky winners! Do you use reuseable grocery bags? I do. I am glad for the option instead of using plastic, but they are pretty homely. Envirosax are a great way to shop and reuse with style. Go to Sage and Savvy now for a chance to win.




Sage and Savvy
is also offering a complete skin care kit from
Good for You Girls
. Good for You Girls uses no synthetics, no parabens, no petrochemicals, and no dyes or irritants. And their products are also cruelty free!






Dee at Two of a Kind Working on a Full House
has a great review and giveaway on her blog. She is reviewing
Jillie Willie
aprons! I love aprons. In fact, I had three aprons on my Christmas Wish List. I got one, and my husband has Jillie Willie's website for future reference for Valentine's Day. :) I love the Suzie Homemaker apron in black and pink. :) This giveaway will be for a bottom zipper bag. Totally cute too! You HAVE to go check this out! You have until January 31st! I'd get going though!



There is a Nike and iPod Sport Giveaway from
If You Could See What I See
. Honestly...I REALLY want to win this. I had an iPod Shuffle, and it was smushed. My husband has been using our other MP3 player, and honestly it is driving me nuts. I think an iPod makes the mundane more interesting. If you would like a chance at a pretty cool prize, you should shuffle on over to
If You Could See What I See
, and give it a go!






Sharon Loves Books and Cats has a great giveaway with some thrill in it! The book is Bad Girls Don't Die by Katie Alender and it is an ARC copy. I could use some thrills...how about you? Here is a little blurb:

Alexis thought she led a typically dysfunctional high school existence. Dysfunctional like her parents' marriage; her doll-crazy twelve-year-old sister, Kasey; and even her own anti-social, anti-cheerleader attitude.
When a family fight results in some tearful sisterly bonding, Alexis realizes that her life is creeping from dysfunction into danger. Kasey is acting stranger than ever: her blue eyes go green sometimes; she uses old-fashioned language; and she even loses track of chunks of time, claiming to know nothing about her strange behavior. Their old house is changing, too. Doors open and close by themselves; water boils on the unlit stove; and an unplugged air conditioner turns the house cold enough to see their breath in.

Alexis wants to think that it's all in her head, but soon, what she liked to think of as silly parlor tricks are becoming life-threatening--to her, her family, and to her budding relationship with the class president. Alexis knows she's the only person who can stop Kasey -- but what if that green-eyed girl isn't even Kasey anymore?