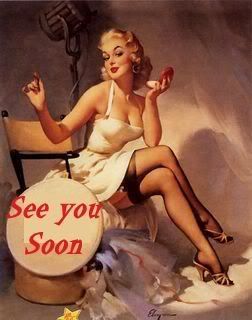 Frugal Mommy of 2 Girls
is hosting a fabulous giveaway for Esty Week.
Aaron's Booth
is giving away an adorable planner, and all you need to do for your chance is go to Frugal Mommy of 2 Girls and check out the details. The giveaway ends 1/19 at 9pm EST
Frugal Mommy of 2 Girls
is also giving away a $20 dollar gift certificate to
Hannah's Tutus
! You must check out this store! The tutus are unbelievably cute and they also have just beautiful tutu dresses! What a way to dress up your little princess! Go check it out! This great giveaway ends on 1/18 at 9pm EST
Shhh I'm Reading
is giving away the audiobook of Beat the Reaper. This looks like a good one! What is better than an audiobook for getting some work done?
Cheryl's Book Nook
is also hosting a wonderful audiobook giveaway. You have the opportunity to win one of three copies of Beat the Reaper, Sundays at Tiffany's or The Terror!
Reviewer X is giving away a YA book called Willow. Gorgeous cover and great blog. I really enjoyed reading over there. Go on over and check it out!
The Story Siren has been reviewing books for over a year now, and she has some wonderful YA reviews you will want to check out. She also is having an amazing giveaway. You do need to be a US or Canadian resident, but the list is AWESOME! There are also plenty of chances for extra entries.

Great Deals Everywhere
is having a giveaway for a $25 CVS gift card. If you have a CVS near you, you are going to want to check this out. CVS is one of my favorite drug stores thanks to great deals, ECBs (Extra Care Bucks) and they sell single pot samples of Dunkin Donuts Coffee (totally my favorite).
Sherbert Blossom
is having a special pie kit giveaway with all the goodies you need to make some yummy pies. Trust me, I want this one...I need all the baking help I can get! Go check her out!