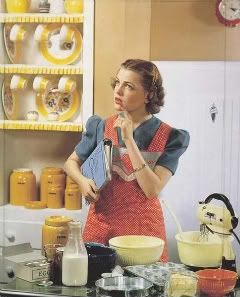 TIPS
When summer is on the way, I start thinking about change. Usually that change starts small, like a hairstyle. I usually am pretty good with picking something that I think will look good, but occasionally I have made some errors (blue hair anyone?). Next time I go for a new look, I am going to go to Clairol.com and check into their Try It On Studio. The Try It On Studio is a wonderful place to upload your picture and try out new colors and new hairstyles. If you can't upload a picture, you can also pick a model whose looks match your own. It is a fabulous free tool.
LINK:
Try It On Studio
In order to save money, I am learning to make more of my convenience foods rather than purchase them. There are two reasons for this. One is of course to save money, but the other is simply because I am trying to keep my family from things like corn syrup and preservatives. I thought it would be neat to share with you some of the recipes that I have found. These aren't my own concoctions though I do hope to get there some day. I'll try to add a few each week.
RECIPES
ENERGY BARS
This is an easy recipe that I found one day while watching videos on Swagbucks. This recipe comes from
Prevention
and are just 19 cents per serving.
2 c cereal, coarsely chopped
3/4 c roasted unsalted nuts, coarsely chopped
3/4 c dried fruit, coarsely chopped
2 Tbsp whole wheat flour
1/2 c second nut or fruit or an extra (like chocolate chips, coconut, peanut butter chips, sunflower sees) optional
1/3 c sugar, honey, or brown sugar
1/2 tsp salt
2 lg egg whites
1/2 tsp vanilla or almond extract, optional
1. Heat oven to 300°F. Line 9" x 9" baking pan with foil. Oil and flour the foil. (An 8" x 8" pan can be used. Just bake 5 to 10 additional minutes.)
2. Mix cereal, nuts, fruit, flour, and an extra, if using, in large bowl.
3. Combine sugar and salt in small bowl. Whisk in egg whites and extract, if using. Pour mixture into dry ingredients and stir to combine.
4. Pat into the prepared pan with moist hands or plastic wrap.
5. Bake until bars are dry to the touch, 45 minutes to 1 hour, depending on ingredients used. Cool completely.
Follow this link for the recipe and for some cool options:
Prevention Energy Bars
WHEAT CRACKERS
I love, love, love crackers. Of course, I'm on a diet right now so I can't have them, but when I am off, I am totally going to try my hand at making these yummy wheat crackers.
This Recipe is from AllRecipes.com
Ingredients
1 3/4 cups whole wheat flour
1 1/2 cups all-purpose flour
3/4 teaspoon salt
1/3 cup vegetable oil (I suggest olive oil)
1 cup water
salt for sprinkling
Directions
1. Preheat the oven to 350 degrees F (175 degrees C).
2. In a medium bowl, stir together the whole wheat flour, all-purpose flour, and 3/4 teaspoon salt. Pour in the vegetable oil and water; mix until just blended.
3. On a lightly floured surface, roll out the dough as thin as possible - no thicker than 1/8 inch. Place dough on an ungreased baking sheet, and mark squares out with a knife, but don't cut through. Prick each cracker with a fork a few times, and sprinkle with salt.
4. Bake for 15 to 20 minutes in the preheated oven, or until crisp and light brown. Baking time may be different depending on how thin your crackers are. When cool, remove from baking sheet, and separate into individual crackers.
For another yummy cracker recipe, check out this link for
Any Way You Like 'Em
crackers at the blog Oh She Glows.
BROWN SUGAR BODY SCRUB
This is a recipe that I believe I picked up from Woman's World. It has been a long time though so I am not sure of its origin.
1/2 cup ground almonds
1/2 cup ground oatmeal
1/2 cup packed brown sugar
1 tsp vanilla extract
1/4 cup almond oil
Combine the almonds, oatmeal, and brown sugar into a food processor and blend well. Scrap ingredients into a bowl and add the vanilla and almond oil. Stir well until mixture is in a paste form.
USE: Apply to wet skin (shower a good idea) and pay special attention to dry skin area. Leave on for several minutes followed by a warm water rinse. Any leftovers can be refrigerated for up to five days. This really makes your skin feel great.
BANANA HAIR MASK
This is a great treat to make when you have a banana that is too ripe to eat, and you aren't in the mood to make banana bread (usually my first choice when I have dark brown bananas). This is a great mask for dry hair.
Ingredients
1 ripe banana
1 Tbs honey
1 Tbs olive oil
Whip all ingredients until smooth and creamy. Massage them into damp hair. Cover your hair with plastic wrap and let sit for 30 to 60 minutes. Rinse VERY well. This is so good for damaged hair you are going to want to set aside bananas for this all the time!
TRICKS
These one-ingredient beauty tricks are thrifty and effective.
1 - Phillips Milk of Magnesia (blue bottle) - This is a great acne mask for those with oily skin. Apply on face in a mask and let dry. Wash away with warm water.
2 - Coconut oil makes a great body moisturizer. Put it on after a shower and let it soak in before toweling dry.
3 - Flaxseed oil is very effective in reducing redness on the skin. Apply a light amount onto your face.
4 - Olive oil is a great treatment for hair. Heat about 1/4 on the stove to warm (not hot) and apply to the scalp and comb through your hair. Leave in for 15 minutes before washing out.
5 - Rub cucumber on your skin to remove brown age spots. (honestly I am not sure about this one, but since cucumber smells so nice and is so soothing, why not give it a try).
FREEBIES
Starting at 11am Pacific time, Clif Bar will be giving away Free Chocolate Chip Coconut Clif Bars to the first 7500 to sign up on their Facebook page. Got to love those Facebook freebies. :)
LINK:
Clif Bar giveaway
Got a pup? Get a free sample of Alpo Prime Cuts for dogs at Walmart's site. There is more than one page. This offer is on the second one (you have to click on the circles in the top right). Sign up and get your pup a treat while supplies last.
LINK:
Free Alpo Prime Cuts sample for dogs
Walmart also has a coupon you can print out for a free 2 oz sample of RevitaLens Ocu Tec Multi-purpose disinfecting solution (plus a lens case). Print it out and take it into your Walmart Vision Center while supplies last.
LINK:
RevitaLens Ocu Tec MPDS
While supplies last sign up for a free sample of Philosophy anti-aging eye cream. This is some good stuff!
LINK:
Philosophy Anti-Aging Eye Cream
Who hasn't had a chance to sign up for the free sample of the Shout Color Catcher? If you raised your hand or just said "Me" or even said "Color what?" Then sign up now for this fabulous sample. Toss the color catcher in the laundry with those possible runny clothes, and it will catch all that excess color and save your clothes!
LINK:
Shout Color Catcher Sample
Sign up for a free sample of Garnier Fructis Anti-Dandruff shampoo while supplies last. I talked to my hair dresser about what shampoo would be good for dandruff and she said that other than a salon brand, Garnier is THE best.
LINK:
Garnier Fructis Anti-Dandruff Shampoo
Sign up at the link below for a free sample of Gucci Guilty fragrance.
LINK:
Gucci Guilty
Get your fiber the yummy way with a free sample of FiberChoice. These are seriously my favorite. They taste totally yummy.
LINK:
FiberChoice
FREE MUSIC
FreeCCM is at it again with some amazing free music downloads. This week you can download Stellar Kart's "Like The Sun," Chasen's "Slow Down," in addition to songs by Bart Millard, Phillips, Craig & Dean, Cloverton, and Chris Rice. Every week FreeCCM gives music lovers a new song to enjoy. So always check back with them.
LINK:
FreeCCM Free Christian Music