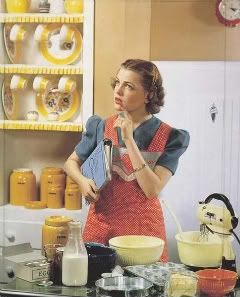 This hCG diet is rough in some ways. I have very little meal variety, but it is amazing in other ways. I have lost some serious weight, and I am terribly happy about that. In fact I have lost 23 pounds since Easter. It is also nice to know that I can do without sugar (not that I want to - I love my sugar). I will be finished with my first round on June 3rd and then move to phase 3 where I can eat more calories and add several foods. I still can't have sugar or starches, but that is okay with me. I miss nuts, and I am looking forward to having them! And ooooh avocado and eggs are also calling my name (not together though).
While on the diet, I have found some recipes that are really tempting, and since I can't have them yet...I thought I would share them here (well the links) so I can come back and go cooking crazy (with sensibility toward calories of course).
Chinese Roasted Chicken
. This recipe I found while browsing at
Frugal Dr. Mom
. I love this for its simplicity, and I love that you can use a crock pot. That is probably one of my favorite things, because I love setting dinner up in the morning in a crock pot and then arriving home with that off of my hands. The ingredients are simple too, chicken, ginger root, a large onion, celery, soy sauce and Chinese 5 spice powder. Anyway, check out the recipe, and stop by Frugal Dr. Mom. You will be pleased on both counts.

Cajun Black Bean Soup
. This one screamed my name, because I just love black beans. I am looking forward to being able to add them back into my diet. When I do, you can guarantee that this will be on my list. I also found this recipe at Frugal Dr. Mom. This recipe calls for onion, garlic, cumin, chili powder, oregano, salsa, black pepper, shredded cheddar cheese and three cans of Bush's black beans (though I make my own black beans so I'll use those). It is definitely one of those easy peasy recipes that I imagine I will be making again and again.

5 Ingredient 5 Minute Vegan Almond Butter Chews
. This came from the lovely
Oh She Glows
. I stumbled on her site one day. I was looking for cracker recipes, and she had a fabulous
one
! Then I started to browse and found this amazing looking recipe. In fact, it made me decide I want to learn to make my own almond butter. I told a co-worker what I was thinking about doing, and she gave me her Cuisinart!!!! So needless to day, once I am able, I am going to make almond butter AND these yummy chews! Definitely check out the recipe and the blog. You will be inspired by this woman.
I would love to make some good-for-you pizza and the dough is definitely the first stop. I found a lovely recipe by Kelly from
Once A Month Mom
for a delightfully healthy
pizza dough
made with organic flour this is a pizza I can get into. Check it out when you have the chance, and hit up your local health food store.
Bre at
Bre Entertains
also have a fabulous looking
pizza dough recipe
that I am going to try. Don't fret, I have no intention of blowing the progress I have achieved from my hcg diet. Still I don't want to forget the foods I love. Check out Bre's recipe at her blog.
I love a good casserole, and I love an easy casserole. When I saw the
Seven Layer Dinner
at
The Bird's Nest
, I knew it was a treat that would please the whole family. Several simple ingredients combined to make what sounds like a tasty dish. It may seem simple to you, but for a woman who has survived on one lean beef, turkey, chicken, fish or shrimp and either a tomato, spinach or a shredded romaine lettuce salad with spices and apple cider vinegar dressing it is Nirvana!
I am totally dying to try this recipe for
Shredded Beef and Avocado
tostada at
For the Love of Cooking
. Seriously this is a site that I can get lost in! Tostadas are one of the meals that I really miss. I should say that I miss eating them, because I am still making things like this for my husband. My favorite is the Shrimp tostada. :)
Well, I could go on and on, but I actually want to post these yummy treats. I will have to dream for a bit longer, but I will be ready for carbs around the third week of June, and then I am going to get a tummy tease....of course I will do it wisely. :)
I am also participating in Follow Friday 40 and Over....and yep...I am over, but that is okay. It is all about how you feel. :) Check out
Never Growing Old
and join in on the following fun!