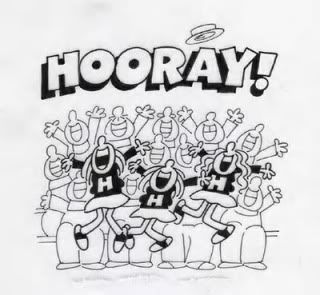 I have been on the hCG diet for DAYS AND DAYS AND DAYS. And I miss salty nutty crunchy and chocolately snacks! No really I do. I am happy about the weight loss. It has been 38 days and I am at 25 pounds lost. But I miss snacks. I am planning on celebrating my weight loss with some tempting snacks. I have learned portion control, so I am ready to THROW DOWN. One of the snacks that I want to try is FunkyChunky Artisan Snacks. They have chocolate and popcorn, caramel, pretzels and more. They even have a special
sale
going on, and even better a giveaway is going on at Sweeps4Bloggers!
Yes Sweeps4Bloggers has done it again, and is going to bless a winner with a Tall canister of their choice. Check out
FunkyChunky
and see what you would choose. And definitely hurry over to Sweeps4Bloggers and enter this giveaway. Giveaway ends on 6/14/11.
Enter
HERE