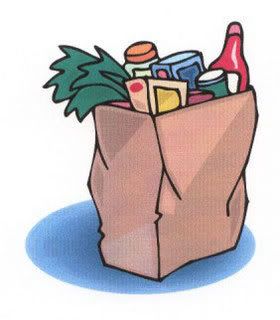 PET DEAL


Yavapai Humane Society is celebrating Cinco de Meow Bow Wow or something to that effect. If you are looking into adopting a new furry family member, today is the day. All dog and cat adoptions are 50% off! This is definitely the time to share the love.
FREE ACTIVITY FOR FRIDAY
BIG THANKS to Jen from Chino Valley for this tip:
Tomorrow is National Public Gardens Day and that means admission is FREE to many of America's public gardens. This includes the beautiful Desert Botanical Garden in Phoenix! Tomorrow only (May 6th) you can get free admission to the Spring Butterfly Exhibit as well as the garden! This is from 7:00 am to 8:00 pm. What a great way to start the weekend!
LINK: Desert Botanical Garden - National Public Gardens Day
LINK: National Public Gardens Day (for those not in Arizona)

ONLINE SHOPPING
With stores closing down in malls, online coupon codes, and sheer convenience, it is becoming more and more popular to shop online. There is only one downside...getting the right size. If you don't, you end up sending things back which can be a real pain, and I can attest to keeping a few items because sending them back was more bother. Now you can go to SizeWize.com. At SizeWize.com you give them your measurements and they will give you options for the brands in your size. No more guessing! You can even grab an article of clothing out of your closet such as a favorite pair of jeans, put in the brand, what the item is, the size, and it will search for you. I absolutely love this site! Check it out at the link below.
LINK:
SizeWize
CREDIT COUNSELING
More people than ever are starting to look into credit counseling. I found some articles recently with some warnings for consumers who are looking into working with a credit counselor, and I thought I would share some of this with you. One thing that was very important was that a person who is seeking out a credit counselor needs to have steady income. This is because if you default on the payment plan, you will be dropped. I know you may be thinking that if a person had a steady income this wouldn't even be needed, but you would be surprised at how many individuals with even very well-paying jobs can have problems with debt management. It is a skill that is not taught enough.
It is important to choose a nonprofit company that is approved by the National Foundation for Credit Counseling (locate them at NFCC.org) or is affiliated with another national body. According to their guidelines you should choose an agency. They will have annual audits.
Look for a company that will charge roughly $50 for start up and between $25 to $50 a month.
These companies should also teach budgeting skills as well as help you devise a plan to prevent future issues. Their goal is to counsel you and educate you so that you will not have any future debt issues.
The NFCC has some great guidelines to follow on their website
here
. One that I hadn't even considered was asking where your first payment goes. This site is a wealth of information that you just cannot pass up!
FREEBIES
While supplies last sign up for your free sample of Brez units which help or eliminate snoring. Isn't it nice to know there are people out there trying to help us all out?
LINK:
Brez
Nescafe Taster's Choice has a free sample via Facebook of their yummy and convenient single serve samples of their coffee sticks.
LINK:
Nescafe Taster's Choice Sample
Another Rewards Gold opportunity awaits for a subscription to Bloomberg magazine. This is THE magazine my husband reads. Well...the financial one. It is just right for us. Informative without flying right over our heads. Refer some friends, take a survey and do some quick reviews, and you will get a great magazine.
LINK:
Bloomberg magazine subscription
Get Ironman perform sports drink when you register at PowerBar. This is a printable coupon freebie that can be used at GNC stores.
LINK:
Free Ironman perform sports drink
During the month of May Zapzyt will be 250 lip balms each week to their Facebook fans. Like them on Facebook and then click on the enter link which will bring you to their website to enter the contest. There are two entry forms on that page. Go to the one on the right.
LINK:
Zapzyt Lip Balm giveaway
Want to get your hands on a Pringles speaker? Pringles has a special promotion going on right now. Buy four Superstack Pringles cans. Print out the rebate form. Fill out everything and follow all the directions before mailing it in. Your Pringles can speaker should arrive in 10 to 12 weeks. Simple as can be. Follow the link below to learn more, and remember to follow all directions. I also like to make one copy of everything I send out. This offer runs from 4/15/2011 to 10/31/11 and rebate must be postmarked by 11/30/2011.
LINK:
Pringles Speaker Can
Sign up for your free sample of AlternaVites. A more pleasant alternative than a great big ole pill. Follow the link below and get yours while supplies last.

LINK: AlternaVites
Walmart has a free sample of John Frieda's Root Awakening. These do not last long so get it while you can!
LINK:
John Frieda's Root Awakening
Free CCM's newest download this week is Phillips, Craig & Dean's song "Amazed" from their CD "Top Of My Lungs." You can also still download great songs from Laura Story, Jonny Diaz, Cloverton, Chris Rice, Bart Millard and more. Check out the link below. You do have to register in order to download these free songs, but trust me they will not spam you.

LINK: Free CCM Christian Music Downloads
Amazon has some more great free Christian books for your Kindle or Kindle apps. Check these out:

A Tailor-Made Bride by Karen Witemeyer (Amazon)

A Tailor-Made Bride by Karen Witemeyer (Barnes & Noble Nook)

A Praying Life: Connecting with God in a Distracting World by Paul Miller (Amazon)

Too Close to Home (Women of Justice Series #1) by Lynette Eason (Amazon)
Too Close to Home (Women of Justice Series #1) by Lynette Eason (Barnes & Noble Nook)

Making Waves: A Novel by Lorna Seilstad (Amazon)

Making Waves: A Novel by Lorna Seilstad (Barnes & Noble Nook)

Digital Disciple by Adam Thomas (Amazon)

Digital Disciple by Adam Thomas (Barnes & Noble Nook)
And don't forget you can also download free books at gutenberg.org or questia.com/publicdomainindex