Father's Day is rapidly approaching! I thought it would be fun to share with you some fabulously frugal Father's Day gifts.
Best-ever Barbecue Apron
- You can buy an inexpensive apron at most craft stores, and let the kids have a great time. Click on the name for the Family Fun page that explains it all.
Fit To Be Tied Sunglass Sling
- I don't know if I would attach the cord, but other than that I really like this sunglass case. Then again you could attach the cord and hang it from a car mirror.
Of course you probably don't know what I am referring to so click on the name to see more. This is also from Family Fun. PS You can get some great ties at Goodwill or any number of other thrift stores.
Car Wash - This has no link, because truly it is self explanatory. Get the kids together and give Dad's care some suds. Clean his vehicle inside out and save him the trouble. I am talking about a thorough cleaning job.
Duct Tape Wallet - I have seen these here and there, but I never thought of making one. The cool thing with Duct Tape is that it comes in so many colors. Follow this
link
for perfect step by step instructions on how to make your own Duct Tape wallet for dad.
Bake Dad a treat. This really is inexpensive and fun. If you dad favors a special cookie, brownie, cake or bar treat, why not bake him that treat? I'm a mom, and this kind of treat would make me smile.
Military families are offered free admission to 1300 different museums all over the country from May 30 to September 5th. This is for active duty military personnel and their families. Below is the list of Arizona museums that are participating in this offer. And if you would like to see which museums across the country are participating follow this
link
. This is part of the Blue Star Museum Initiative.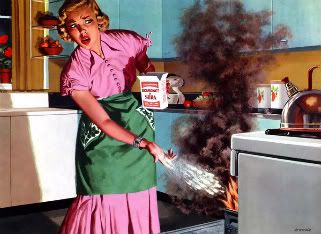 Since Fry's has Foster Farm split chicken breasts, drumsticks and thighs on sale for just 97 cents a pound, I thought it would be a great to share some simple and inexpensive chicken recipes with you.
Chinese Roasted Chicken
There are two recipes for this one. One uses an oven, but the one I prefer speaks to me on many levels because it allows me to utilize my crockpot which uses less energy than my stove. Using a crockpot is economical on many levels. It saves you money and time. That is the best way to save. I love getting up in the morning, tossing ingredients in a pot, and giving the crockpot the rest of my workday to do the cooking.
This recipe is from the website
About.com Busy Cooks section
.
Ingredients:
3 stalks celery, chopped
1/4 cup minced ginger root
1 large onion, chopped
4-5 lb. roasting chicken, cut into pieces
2 Tbsp. soy sauce
2 tsp. Chinese five spice powder
1/4 tsp. pepper
Preparation:
Place trivet or steamer basket in 4-5 quart crockpot. Place celery, gingerroot, and onions in crockpot.
In small bowl, combine soy sauce, five spice powder, and pepper to make a paste. Rub this mixture over the chicken. Place chicken on top of vegetables in crockpot. Cover crockpot and cook on LOW for 6-7 hours, until chicken is tender and juices run clear when pricked with fork and internal temperature of the white meat registers 165 degrees F. Discard vegetables and serve chicken.
This Chinese Roasted Chicken recipe involves marinating and using your oven. It does look yummy though.
Ingredients:
* 1 1/2 kg chicken pieces (3 lb)
* 1/3 cup dark soy sauce
* 1 tablespoon honey
* 1 teaspoon five-spice powder
* 1 teaspoon garlic (crushed)
* 1 teaspoon gingerroot (grated)
* 1 tablespoon sesame oil
Marinate chicken pieces in all the other ingredients for at least 2 hours, turning pieces now and again.


Arrange in a single layer in a roasting dish and cook in a moderate oven (160 C / 325 F) for 30 minutes, turn pieces and cook a further 25 minutes.

This recipe can be found at Food.com

You might also want to check out this recipe for slow cooker chicken with biscuits. This recipe again uses my dream machine, the crock pot. You are also asked to use cream of chicken or mushroom soup as well as gravy. I always have leftover gravy when I make roasted chicken so this is a great way to use that gravy up (saving me from purchasing a jar).


Ingredients:
1 1/2 to 2 pounds boneless chicken breast halves, cut in large chunks
1/2 cup chopped onion
1 cup chopped celery
1 can (10 3/4 ounces) condensed cream of chicken or cream of chicken and mushroom soup, undiluted
1 jar (12 ounces) chicken gravy
1/4 teaspoon poultry seasoning
1/2 teaspoon dried leaf thyme
Dash black pepper
2 cups frozen mixed vegetables, thawed
6 frozen biscuits or refrigerator biscuits
Preparation:
In a slow cooker, layer the chunks of uncooked chicken breasts with chopped onion and celery. Combine the soup and gravy with poultry seasoning, thyme, and pepper; pour over the chicken. Cover and cook on LOW for 5 to 6 hours. Add the thawed mixed vegetables, turn the slow cooker to HIGH, and continue cooking for 20 to 30 minutes, until vegetables are tender.
Meanwhile, bake the biscuits as directed on the package. Split a biscuit and spoon some of the chicken and vegetables over the bottom biscuit. Put the top half of the biscuit on the chicken and gravy.
Serves 6.
I found this recipe at About.com Southern Food
I should also mention that though the recipe above suggests using refrigerated biscuits, but in order to save, lets ignore that and follow the link to this easy biscuit recipe. PS I use butter and not shortening.

Of course one of my favorite things to do with chicken to stretch it a long way is to make chicken enchiladas. The link is to a FABULOUS recipe that I return to again and again.



FREEBIES
Sam Club members who are looking for some samples may like to sign up for a free sample of Huggies Supreme Baby Wipes. If you have a baby or not, these are pretty awesome to have on hand.
LINK:
Huggies Wipes
Blockbuster kiosks have a few free rental codes rolling around head over to your nearby kiosk and get some free entertainment.
7NCSU2
I am not sure what the expiration date is so act on this one quickly. There is also a code for Safeway Blockbuster kiosks that will be good until June 30 -
GOSAFEWAY And if you have a Basha's near you, drop by their kiosk and use the code GOBASHAS which is also good until June 30th.
I've mentioned it before, but it is still available so if you missed it, get yourself a free sample of Fiber Choice. Seriously, they make fiber tasty. And that is not an easy task.
LINK:
Fiber Choice Sample
If heartburn is an issue for you, and during summer BBQ season that could be just the case, sign up for a free sample of Maximum Strength Zantac. These are the kinds of things I like to throw into our road trip bag. You never know what you are going to need.
LINK:
Maximum Strength Zantac
Rewards Country is offering a free three-year subscription to Working Mother Magazine. Rewards Country is like Rewards Gold. You sign up, refer a few friends, do some surveys and reviews and get free magazine subscriptions. Check them out.
LINK:
Working Mother Magazine
Here is your tool to saving $10. I'm talking about an exclusive Vocalpoint promotional card you can use on any Craftsman® C3® power tool. Use it to buy that perfect Father's Day gift. Use it on a C3 lawn tool for that gardener in your life. You can even use it to get a gift for yourself and unleash your handy side. Sign up with Vocalpoint and click on the Craftsman tool offer.

Just make sure to get yours soon before they run out!
As a Vocalpoint member, I received information on Craftsman® C3® power tools sent by Vocalpoint, on behalf of Craftsman.
FREE DOUGHNUT DAY!!!!! Okay I bolded it so you would not miss it. Participating Krisyp Creme Doughnut shops will be offering customers the doughnut of their choice for FREE!!!! Oh what a time to be on a diet! Details below.
LINK :
FREE doughnut at Krispy Creme 6/3
While supplies last, sign up for a free sample of Nature's Bounty Fish Oil.
LINK:
Nature's Bounty Fish Oil
Do you have a Facebook or Twitter account? Head on over to Mojo and get a free sample of their MojoMilk. All they ask is that you share this with your friends with a post.
LINK:
MojoMilk Freebie
FreeCCM again is wowing their members with some great free Christian music. This week's special offering is 33Miles song "Today." In addition you can still get songs from Stellar Kart, Chasen, Phillips, Craig & Dean, Chris Rice, and Cloverton. They also have great giveaways. Follow the link below and sign up.
LINK:
FreeCCM Free Christian Music
Amazon and Barnes & Noble both have a great free ebook that you might totally like to check out. It is called "Coffee Shop Conversations" and it is by Dale and Jonalyn Fincher. This book is designed to be a witnessing tool for those who need some pointers on how to comfortably share their faith.
AMAZON LINK:
Coffee Shop Conversations
BARNES & NOBLE LINK:
Coffee Shop Conversations