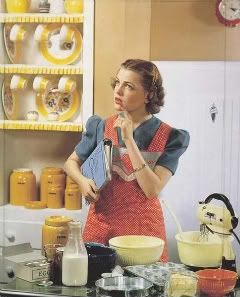 Right now I am indulging in a very yummy frozen lemonade made with the juice and pulp of half a lemon, half a cup of water, a cup of ice and five drops of vanilla cream stevia. It is tasty and satisfies the sweet desires of my dieting heart.
Whiles I am enjoying it, I am also dreaming of the yummy recipes that I want to try.
Recently I stopped at Rootie Tootie Fresh and Foodie, and was thrilled with all the yummy recipes I saw. There are a few that really spoke to me.
Crunchy Peanut Butter Chocolate Sandwiches
- This recipe has a component that satisfies that salty side of my sweet loving...
Popchips
!
I am enthralled with energy bars and anything that is no bake. So I swooned a bit when I saw the
No-Bake Peanut Butter Energy Bites
. They are, as stated, bite-sized and look amazing. Bite-sized is good, because you can enjoy a treat and not go overboard.
And it isn't all about sweets either. There is a wonderful recipe for a
Smoky Chipotle Vegetarian Bowl
. I am looking forward to making this because I really want to establish more meatless nights at home.
Fresh Cranberry and Orange Relish
- Something about the idea of fresh cranberries and Oranges really caught me. I love a nice fruity side dish, and although this might be designed for Thanksgiving, I think it would be great for a side with chicken or pork chops (I love pork chops). Anyway, I found this delightful recipe at
Busy Working Mama
! She now has a recipe site that I follow and will definitely become devoted to called
Recipe Obsessed
.

Cheese Mushroom and Spinach Stuffed Pasta Shells
- When I lived in Rhode Island, I developed a fondness for all things Italian. I was fortunate in that one of my best friends had a gramma who would cook us all kind of yummy Italian goodies. I sadly have never made anything myself. Well, I do make great stuffed peppers, lasagna, and meatballs and sausage, but I have always wanted to make stuffed shells. I found a fabulous recipe at Recipe Obsessed. It contains many of my favorite ingredients: Cheese, onions, spinach and mushrooms. I plan on making this ASAP!

Slow Cooked Apple Butter
- Whenever my husband and I go to a farmer's market or a lil country store, he eyes the apple butter like a hopeful child on Christmas Eve. It is really rather cute. I make a point of purchasing it whenever I have a chance. What would make me truly happy is to learn to make my own. I found a lovely recipe at Gina's Skinny Recipes, and I am especially excited about being able to use the slow cooker for this one. Gina's is another site that I may have to haunt. There are lots of great recipes, and if you are on Weight Watchers, you will find many point value recipes too! Be sure to check it out.

Easy Garlic Cheddar Biscuits
- A friend of mine went to eat at Red Lobster once and brought me back a salad. With the salad were these yummy cheddar biscuits. I felt like the bread lover in me died and went to carb-lovin Heaven! You'd think that I would have begged my fabulous husband to take me some time. I almost did several times, but sadly we just couldn't afford it. I don't know if these will taste the same, but Gina's Skinny Recipes has a great looking recipe, and I just had to mark it down. Besides...garlic is VERY good for you.

Chicken Pot Pie Soup
- I am all about comfort food. I grew up with favorites like Navy Bean soup from Marie Callenders and my grandma's split pea. Another comfort food for me was, and still is actually, the chicken pot pie. When I saw Gina's Skinny Recipes recipe for Chicken Pot Pie soup, I believe I gasped. This will be ideal for Fall. Actually I can go for this any time. My husband might want to wait for cooler weather, but I can actually do soup at any time.

Strawberry-Yogurt Swirl Popsicles
- I am crazy about popsicles. This season is the perfect time for popsicles. Since I don't have an ice cream maker, this fabulous recipe will satisfy my desire for those cold and yummy treats. This recipe comes straight from The Hungry Housewife which is a simply fabulous foodie blog. She makes things tasty and simple...just how I like them! I think you will love it too.
I hope you see something you like in my latest foodie fantasy. :)