It has been a bit of time since I have entered any giveaways, but these great gives totally caught my eye. I couldn't resist!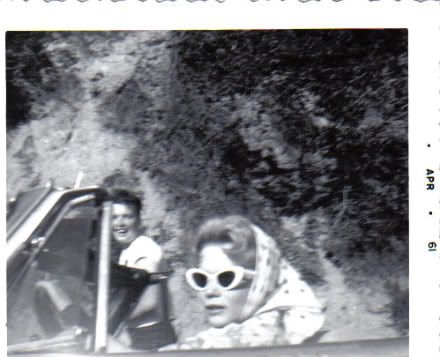 *My mom
GAHome2Mom has a great giveaway for some wonderful books. The one that really intrigued me was The Woman Who Named God by Charlotte Gordon. Seriously, go to her blog and check it out.
GAHome2Mom
. There are five winners and it runs until July 10. Plenty of time to check it out!
Luxury Reading is hosting a giveaway for five copies of The Link by Colin Tudge! This giveaway will end on July 16th. Go to
Luxury Reading
now!
Maybe it is the romance, maybe it is that I lived in Maine, but either way I am totally hoping to win Anne Rivers Sidons Off Season. Go on over to
Never Not Reading
for your chance too! Giveaway ends on July 20th.
This is a total treat!
Pop Culture Junkie
has a giveaway for an autographed copy of TMI by Sarah Quigley! This giveaway ends July 6th so you REALLY have to get a move on!
Drey's Library has a killer giveaway!
drey's library: Giveaway: Bag-full of Summer Reads!!
This is a crazy list of fabulous reads. This giveaway ends on July 31. Here are the titles up for grabs!!! The Secret Speech by Tom Smith, Julie and Julia by Julie Powell, Swimsuit by James Patterson and Maxine Paetro, Obama's BlackBerry by Kasper Hauser, A Summer Affair by Elin Hilderbrand, When You Are Engulfed in Flames by David Sedaris, Any Minute by Joyce Meyer and Deborah Bedford, The Book of Lies by Brad Meltzer, Kill For Me by Karen Rose, and Miscarriage of Justice by "Kip" Gayden. Quite a list!!!!
While at
Drey's Library
, you might want to enter a giveaway she is holding for Anne Rivers Siddons Off Season. This book seems to be truly an emotional one. The giveaway is going on until July 8th so get a move on!
Drey's Library
also has two copies of The Devlin Diary by Christi Phillips with a wonderful review. Read it and I am guessing you are going to want it! This giveaway ends July 12th.
Drey's Library
is also offering Seduce The Darkness by Gena Showalter. Do you have a taste for paranormal romance? I think this one will be right up your alley. The cover is YUMMY! Ends July 13.
Sage and Savvy
has an incredible sweater giveaway from
Indigenous Designs
. This giveaway ends July 9.

Reading Rocks is also hosting a massive YA book giveaway. So many great titles. Which would you choose? Up for grabs are: The Great God Pan by Donna Jo Napoli (two copies), Deep by Susanna Vance, I'd Tell You I Love You, But Then I'd Have to Kill You by Ally Carter, Peeps by Scott Westerfeld, Tithe by Holly Black. They all look great! Ends July 20

Sharon Loves Books and Cats has a great giveaway for the Book Candor by Pam Bachorz. This looks really good! Read Sharon's review, and I think you will be crossing your fingers too! Ends July 15

Books and Needlepoint has an incredible giveaway for five copies of One Sceam Away by Kate Brady. Ends July 17