I posted several giveaways yesterday, and I found some more today that I simply had to share.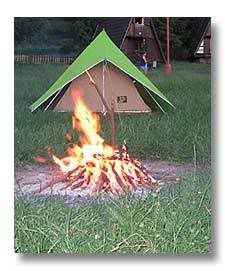 I'm dreaming of camping. Did I tell you I won a tent set? Still waiting for it to get here, but I am STOKED!
First BIG thanks to Sheri at A Novel Menagerie. She has an amazing blog, and she alerted me to the fact that she also has an amazing giveaway. It is called
The Hollywood Night's Chick Lit Extravaganza
! Up for grabs is three copies of Jane Porter's Easy on the Eyes, and a huge grand prize of all five of Jane Porter's novels and thanks to A Novel Menagerie a Hollywood Night Extravaganza tote bag filled with goodies. What goodies? Get on over and check it out! While you are there, totally check out
Monday's Movie Review.
Giveaway ends July 15th!
I love
Yankee Romance Reviewers
. They have great reviews and wonderful giveaways. Check out this chance to win one of five copies of One Scream Away by Kate Brady. Giveaway ends July 18th!
Terra's Book Blog
is holding an awesome giveaway for James Patterson and Maxine Paetro's Swimsuit audiobook. I am a sucker for audiobooks. They are THE answer to boring road trips.
Giveaway endes July 10th.

SIMPLE
is having a wonderful giveaway for Jodi Picoult's My Sister's Keeper. I heard about the film, but I had no idea about the book. Well, Simple is giving away one copy, but you do have to hurry as the winner is going to be announced July 8th!
SIMPLE
also has a wondeful giveaway for a $50 gift certificate for
Sophie's Closet
. What adorable jewelry they have! This giveaway ends July 16th!
Jamies Rabbits
has an opportunity for you to win a $25 dollar gift card that can be used at Old Navy, GAP or Banana Republic. Hurry over because this ends on July 9th!

Therapuetic Reviews
is giving away a $250 Visa gift card, and I imagine you are going to want to jump on this before it is too late. Giveaway ends July 8.
Speaking of gift cars,
Grocery Price Blog
(which IS amazing) is offering a $100 Home Depot gift card. My hubby and I love Home Depot, and this would ROCK. There are a lot of ways to enter. And really...YOU SHOULD. Giveaway ends July 9
Mrs. Cox's Slice O' Heaven
is having a yumtastic giveaway for
Somebody's Mother's
chocolate sauce! Read the review. It sounds incredible. This giveaway ends July 15th 2pm Pacific time.
Another good one is a great Dyson DC25 Transformer vacuum giveaway at
Mommy Goggles
! This one is going on until July 11! Hurry!
Okay...I am out of here. I hope you find something new!