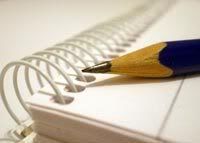 I am sitting next to my wonderful husband as he works on a little work at home. UGH. This is certainly not the way he would prefer to spend his off time, but he is working with a deadline. Poor darlin.
Anyway, I thought I would do a little blog catch up while we are side by side.
As some people may know, I have been struggling with my weight since my thyroid went all haywire. I wonder if I just plain burned it out. I have been struggling with depression because of the weight gain. I know that in the grand scheme of things I should not be such a whimp about it and I should grow up and be thankful for the things I do have. And I am thankful. I am really thankful. That doesn't mean that I can turn off the nagging voices in my head that pop up when I get dressed, get in the shower, take a picture (I HATE when anyone takes my picture right now). I just wanted to share that although I am in a bit of a downer, I am aware of the good things in life.
And actually that is what I want to write about right now.
I have an amazing, wonderful husband. I have been in nightmare relationships. I was one of those girls who totally had no clue of what a good man is. This can actually be traced back to a few things. I wont get into those, because that is not the purpose of my blog post today. Today is about being thankful and catching up. Let's just say that I had enough bad relationships to know what I didn't want. I was able to finally define what a good man was after my last horror fest. After moving 3000 miles to get away from a severely dysfunctional relationship, I prayed a lot and started to write down what I was looking for in a relationship. Two years later I married the man of my dreams. This man is so kind, so loving, and so absolutely devoted to me that I can only say he makes my heart melt.
I have a wonderful son. My son is great. He is 14 years old and for the most part is an incredible listener. I have friends who complain about how their children talk back and are incredibly rude. I have friends who have dealt with teen pregnancy and drug use. My son has to be reminded to turn in his homework. That is my complaint, and I'll take it.
I have a roof over my head. We don't live in a palace and we only have one bathroom, but we can pay our mortgage despite the fact that both my husband and I have taken pay cuts of more than 1/3 of our income. I am even trying to grow tomatoes. Next year the hope is a garden.
I have a job. It is a little scary at times because I work for a Christian radio station, and we are a non profit (listener supported), but so far so good. I know that I am where God wants me to be and when it is time to move on, I will. It is a great job. I have gone from being a receptionist to handling our street team,working with our prayer partners, producing our morning interview program, and have my own on air spot on saving money and many other things that come up. It can be rough being in a non profit that is listener supported because people can't necessarily give like they may have before. But I am blessed. I have made wonderful friends with so many of our listeners. I have been to many incredible concerts and events thanks to my employment. It has really been a dream job.
My husband and I have the same philosophy about spending money. We are savers. We like different things and we do purchase items that we definitely want, but we wait and we research before we jump in.
I was hoping to win a Wii so I could get the EA Active or the Wii Fit. My husband very sweetly purchased one for me. I am halfway through the 30 Day challenge. We'll see how it goes. So far I can say that my stamina with running has totally improved since I started. I sweat like CRAZY, but it is a good thing. I have not seen a drop in weight, but I am not focusing on that. I know at least that I am doing something on my end to combat the BS my thyroid is putting me through.
I'll keep you posted.
I live in Arizona. I am really fortunate to live in Prescott in particular, because our weather is warm but not too warm. We get snow, but we don't get too much snow. We have an adorable town square that has a great lawn that we can go to and just sit and read. We are fortunate to be where we are. This is not to say that other states aren't great. I have lived elsewhere, but for the time in my life that I am in now...I am definitely happy.
I have been blessed by a number of amazing bloggers who are kind, funny, sweet and have made me smile as I have been in my funk. I am grateful for all of them. I am grateful for all of YOU.
Okay...my husband is done working at home. Time for me to join him in some hugging time. :)