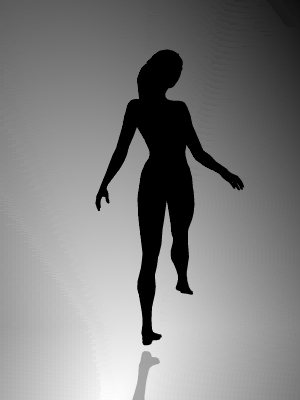 "Be A Good Listener To Your Friends"

A message from my dark chocolate Dove cube. Oooooh baby!
This is a warning. I am trying to blog, but I am also trying to ignore The Tonight Show. It isn't that I do not like The Tonight Show. I love it. THIS is my problem. My other problem is we cannot watch it live (well, is it live?). We have to DVR it, because we go to bed at 10 pm. Yes...we are pathetic and old. Actually we have crossed the line into sensibility. It is also the same line that is crossed when you can look back over your shoulder and see a college student and actually see a child. When did that happen? When we got married I think. :)
I have thinking about some of the things I love, because I had a pretty darn good day today, and I had an outrageously tasty Dove dark chocolate cube. Totally delightful! My husband bought them for me as a treat. He also bought a sweet and wonderful card. That happened at the end of my work day and the end of my work out day. Let me tell you...the EA Active kind of kicked my tushy today. It was very nice having my husband come home to sweaty lil ole me, and not have him go "Ewwwww, baby, you are SWEATY!" Instead he gave me a hug, a kiss, a bag of Dove dark chocolates (they are my favorite and in squares so you can't go crazy), and a card. What an awesome guy.
Work went smooth. My spot went well which is great, because I was working on show prep late last night (well, late for me. If I am not in bed by 10 pm...look out!) and my writing was pretty darn horrible. I was thrilled that I could read it and that I could make sense out of everything.
If you would like to read a mini recap...I would be thrilled if you would stop by our station's morning show blog which is called The First Light Blog. My segment is usually something I try to type out after I finish my spot called Kelly's Thrifty Tips. I try to type it out as quickly as I can, but usually something comes up. Anyway, take a peek:
Kelly' Thrifty Tips
. The blog is actually something the morning show started in February, but Dave (our production director and First Light co-host) deleted tons of the posts. I found out the other day. He didn't realize that people often post hop and don't only read the most current posts. :) While I'm at it, if you are into music surveys (Christian music), you might want to check out our website
Radio Shine
and sign up for our survey group called Club Radioactive. We have a monthly drawing among the survey participants and we pick three winners who each receive a CD. It is pretty cool.
Again The Tonight Show is totally getting into my head. There is really no way to ignore it. Let me tell you, it is next to impossible for me to type this, because it is crazy distracting. How do you type and ignore Samuel L. Jackson? My friend...you do not. :)
I am going to try a little harder, because I really wanted to make a point of typing good things for today. My own little positive affirmation. So I am going to quickly go over a few things today that made me just go "ahhhh."
1. The aforementioned wonderful hubby bearing gifts. I go "ahhhh" inside when I see my husband, hug my husband, kiss my husband, and beyond. He is just amazing.
2. I was so thankful today for my SIGG stainless steel bottle. It is a beautiful purple and was a Christmas gift from my husband. He bought it because he knew I was not crazy about the whole plastic bottle thing, but I really wanted to drink more water. It was fairly warm in the office, and it was so nice being able to refill my bottle at the bubbler -sorry a term I picked up from living in Rhode Island, you may know it as a drinking fountain. The bottle keeps everything nice and cold, and I love my water really cold! :)
3. I found a bunch of really cool giveaways today. I plan on posting them soon. I just wanted to say that I LOVE finding a cool giveaway.
I am thinking this positive posting is a good thing. It is always good to focus on some good. :) OHHHH! I wanted to say also that my water drinking has been going GREAT! Again a huge part is definitely having that killer water bottle. I would type more but really...my head is swimming with Conan. No more blogging while my hubby is catching up on his Conan.