As I have a Newsboys concert tonight, I thought I would post what I worked on today for my day job at Radio Shine. Plus this keeps it in my hands too, because our production director use to toss the blogs after a month. :)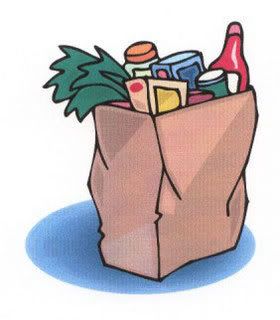 There are so many things I want to share with you today that I touched on during this morning's show. I found some more cool ways to stretch your food dollar, a cool offer from Special K, some awesome music downloads, free food, and more tips for saving energy. In addition, I have my top 10 deals for groceries. I am going to get right on it, because we have the Newsboys "The Way We Roll Tour" this evening, and I want to get this in before then. I really hope we get to see a bunch of you there. :)




Stretch Your Food Dollar:
I think most of us know that storage is important for keeping your food fresh so you can eliminate waste and save money. I use freezer bags for my meats, containers for leftovers so I can reheat and eat or even freeze up things like soups for later, but I never thought much about fruit and vegetable storage other than throwing them in the crisper and taking them out. Well, I learned a few things this week, and of course I want to share them with you.



First, I found some awesome tips in All You magazine. I have shared with you in the past how much I love this magazine. In addition to fabulous money saving tips, it is just loaded full of coupons! But...I digress. I found this amazing article by Mary Ostyn who is VERY adept at saving money. Here are some tips from her for keeping produce fresh:


Fruit: Fruit keeps best when it is removed from the plastic bag (from the store) and put in the crisper drawer (I have NEVER done this! I think I have been using the bags kind of as a organizational device...THAT stops now).
In addition to fruit being better off removed from the bag and in the crisper, you can also do this will green and red peppers.


Tomatoes also should be removed from the bag and stored on the counter (I bet they look kind of pretty that way). Apparently the cold has a negative effect on their taste and texture (it also is really bad for the plant - mine is all crumbly looking after this week's cold).
Avocados should also be stored out of the bag and loose in the vegetable bin in the fridge.


I found a little something called the paper-towel method thanks to Mary. This is backed up by many other sources I found online. Basically you can keep zucchini, cucumbers, green beans and grapes fresher longer by placing a paper towel in the bag they came in and leave the bag open. Mary also suggests this method with lettuce except in that case you close the bag. She also recommended using a salad spinner after washing greens because too mach water will also shorten the stability of the lettuce. I also found during my reading that if you buy packaged salad mixes that a paper towel can help them stay more stable as well.



Vegetable separation:
Keep garlic, onions and potatoes away from the other veggies and store them in baskets in your pantry. I should know this. Well, I did know about potatoes, but I did not realize this about my onions or garlic. I keep both in the fridge! Also keep the onions away from the other veggies as they can cause spoilage because of their fumes.
Other tips I found:


Cheese - Once opened put in a zipper baggy with a paper towel. Put in zipper baggy with paper towel that has been soaked in white vinegar (smelly in the bag but not supposed to effect the taste of the cheese).
Ice Cream - Keep the frost out of ice cream by placing a paper towel ball in the ice cream container.
Deli Meats and Bacon - Keep deli meats and bacon fresher by removing them from their packaging and putting them in cleaned out cereal bags (from the box cereals). I am not sure how well this works, but I am going to give it a shot. :)
Bread - Freeze bread that you are not going to use in a week. If it is a bread like raisin bread, freeze it in baggies by the slice or in whatever serving size you are likely to use.
Okay...that is a good start I think. I found a lot more great ways to save by keeping track of freshness and eating on time, but I have a lot more of today's tips to go over.
Free Food:
Don't forget that this Saturday, October 31st, Taco Bell will be giving giving one Black Jack Taco per customer while supplies last from 6:00 pm to midnight. Remember, one per customer. :) These look pretty yummy! Follow this link to find the store near you click this linky!!!!
Taco Bell


Betty Crocker Potatoes are available for free right now (again while supplies last) for people who sign up for their Dinner Made Easy newsletter. Click on the link and see if you can get in on this:
Betty Crocker


Money off Jeans!:
A lot of people know about the Special K challenge where you incorporate their cereals and products into your life and lose weight. Well they are upping the ante by also offering a $10 voucher to use towards the purchase of a new slimmer set of jeans. All you do is mail a form and five Special K tokens that are located on their packaging. Here is your link:
Special K
Free Music!:
I have said it many times, Free CCM is one of my favorite places for free Christian music downloads. Well they have an awesome new site and you really ought to check it out. The free music right now is Fee's "Arms That Hold the Universe" and The Afters "One Moment Away." You do have to re-register even if you have registered before, but you also have another opportunity to sign up for their newsletter and get a special code for 10 more free downloads that you can use on iTunes!


More free music is up for grabs at Amazon.com. If you click on the following link you will see 12 more downloads from artists like Rachel Lampa, Big Daddy Weave, and Jaci Velasquez! Link:
Amazon Free Chrisitian Musi
c
. One of the things I like is that you can listen first before you download so you know what you are getting. :)


Shopping:
How about a Sam's one day pass? Click on the link and print up the coupon and you will have the opportunity to shop at Sam's and see what it is all about. Sam's Club offers a free 1-day Sam's Club guest pass via this printable coupon. A 10% service fee does apply, excluding CA, SC, and Elmsford, NY locations. The pass expires on November7th. Link:
Sam's Club


Crafts for Gifts:
When I was a single mom, I would make fudge as my Christmas gift. I picked up tins at second hand stores and passed them out to family, friends and my professors in college. Making a gift can be a great alternative to buying. With that in mind, I thought I would add a jar recipe today. These are those recipes you make with a mason jar that you can give to friends or family. It contains all the dry ingredients and the recipe for how to do it. You get the ingredients, jar, print out the recipe, make a label and your are good to go. Don't forget, I also included links to instructions on how to make a cool draft blocker and crafts to make with magazines.
This week's jar recipe is for Butterscotch Chip Cookies in a Jar. This looks very cute and makes a nice gift. I picked this one up from allrecipes.com. A fabulous site for recipes! Link:
Butterscotch Chip Cookies




Now onto the top ten:


Safeway:
Coupons are all worth at least $1.00 this week!!!

-- Boneless pork sirloing chops $1.49 lb

-- 80% Lean ground beef $1.49 lb

-- Gala, Granny Smith or Red Delicious apples 47 cents a pound
-- Hass Avocados 2 for $1.00
Albertons:

Up to 50 cent coupons are doubled, up to 33 cent coupons are tripled, and up to 25 cent coupons are quadrupled!

-- Sanderson Farms whole fryers 48 cents a pound (limit 4)
-- Dole Bananas 39 cents a pound

-- Coupon in the flyer for a 3 pound of Red or Granny Smith apples for just 99 cents!
Fry's:

All coupons will be valued at $1.00!
-- Fresh boneless skinless chicken breast or tenders for $1.77 lb

-- Northwest Bartlett Pears 49 cents a pound

-- Many items are buy 20 save $5 go to their online flier for these deals -
Fry's



Happy shopping and happy saving!!!