I am just so excited about the various contests that have been flying around the blogosphere! Here is a mere smattering of some of the goodies out there! I'll call this my CRAZY EIGHT FAVES. These giveaways are soooo good you would be crazy to pass them up!
And again...please take the time to thank these awesome bloggers for their hard work! Without them, we might not know just how awesome some of these items are! I learn something new every day! :)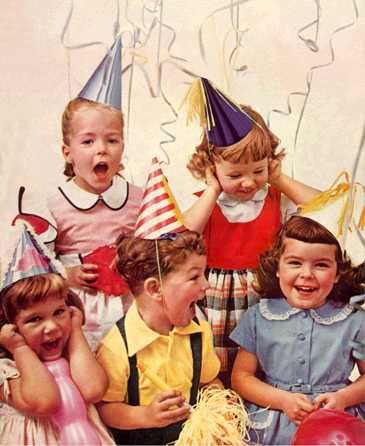 THANKS!!!!!!
I found out that
SciFiGuy.ca
is having one big Halloween awesome book giveaway! Courtesy of Hachette Books, you have an opportunity to win five books! Five awesomely suspensefully perfectly Halloweenish books! These are the kind of books to get you looking over your shoulder! Up for grabbers: The Heretic's Daughter by Kathleen Kent, Sins of the Flesh by Caridad Piñeiro, When Ghosts Speak by Mary Ann Winkowski, BoneMan's Daughters by Ted Dekker, The Historian by Elizabeth Kostova. This great giveaway ends on November 1st!!!!
I found an absolutely delightful blog with a fabulous giveaway!
Canadian Natural Mama
has a review for the snuggliest looking baby wear around! Check out the review for Beba Bean. They have lovely knit clothing and some of the softest bamboo snuggly up clothing for your tot! So cute! I fell in love with the poncho when I looked through all the nice items
Beba Bean
has. So about the giveaway. Right now you can enter to win a $25 gift card! Don't pass this up. It is World Wide giveaway! Ends November 3rd!
Ahhhhh what is a girl's best friend? Diamonds? Pearls? So hard to decide. I love them all, but I have to say that there is something entirely pure and beautiful about a pearl.
3 Garnets & 2 Sapphires
is hosting a review and giveaway for a 7.0-8.0 mm Freshwater Pearl Bracelet from
PearlParadise.com
! The winner has their choice in white, black, multicolor, lavender, or pink pearl color! What would you choose? I am really stumped myself I love white, black and lavender! This giveaway ends on November 12th!
I love to save money. It has been a way of life from since I was a single mom. I bargain hunted as a teen and as a college student, but nothing drives thriftiness home more than a cute little bundle of joy. In my attempt to save money, I have used many ways to organize coupons. One problem I often had was forgetting to bring them to the store. Then I had the problem of forgetting to use them. Eventually I got to the point where I would go through the fliers, make a shopping list, put it on an envelop and put the coupons in that envelop. That worked well, but sometimes I would find an unadvertised special, and I would not have the coupons with me. I use a small accordian folder that works rather well, but recently I saw a few blogs showing off The Couponizer. This has a great method you must check out. Want more details? Go to
Texas Couponers Anonymous
and see their review and giveaway for
The Couponizer
. Ends October 30th. If you are trying to save, this is a great start!
Can you think of a better gift than a Visa gift card? It sure makes things easier when I am up to my ears in Christmas wish lists. Accepted all over. Really it is the gift giver's no-brainer. It is also an amazing prize! And guess what? Oh you are going to plotz when you read this.
This Mama Rocks
is giving ONE
The Bragging Mommy
reader the opportunity to win a $40 Visa gift card. Oh...I think you will want to click away now! This giveaway ends on 11/12!
Every now and then I see something so cute I just get a little "awwww" moment. That is how I felt when I read the review at
Over Thirty Mommy
for Bath Luve.
Bath Luve
is an awesome product that will take the stress out of bath time. I am so glad someone thought of this! It is a perfectly adorable way to keep baby warm while their parent is bathing them. The Bath Luve keeps the body warm, but does not weigh the baby down and lets the baby still move nice and free. Check it out! This giveaway ends on 11/14 and I know a brand new baby in our family who would love it! ****My cousin's****
When you make the messes I do when cooking, you want to cover up. Sadly, I usually have to wear old stainy t-shirts when I cook in order to save my clothing. This means I look a wee bit frumpy when I cook. Flirty Aprons have the answer to that little dilemma with some of THE cutest and definitely flirtiest aprons about! What's more is
Leslie Loves Veggies
is hosting a review and a giveaway for
Flirty Aprons
. That means one of us out there is going to look a lot cuter when cooking, gardening, crafting or just about anything! This great giveaway ends on 11/4!
What is one of your favorite snacks? Mine is popcorn. A movie is not complete for me if I am not munching on some of that delightfully fluffy, crunchy snack! I love when a company takes that favorite snack of mine and makes it better. Who does that?
The Big Popper
! I caught the review and giveaway at
Leslie Loves Veggies
and did a little "squeak" while quickly looking up the company. My hope was that they had an awesome variety of flavors. THEY DO! They also have my favorite...jalapeno! When we go into town, I always pick up a large bag of jalapeno popcorn. It is the best just-right spicy snack. The Big Popper has this flavor and more AND they pop it fresh, season it just right, seal it fresh in some very cool tins and ship it right out to you! This is a giveaway you can't miss it is for a 2 gallon tin of your choice. THAT is a lot of popcorn! Head on over! Giveaway ends on 11/8!!!!