This is my post for random giveaways. This can include books, bath salts, food, music...really anything, each will probably not be related to the next, but who knows.
Let's first remember to say a big thanks to these fabulous bloggers who are kind enough to take the time to post these awesome giveaways!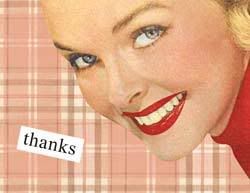 First this one is SWEET. Don't hesitate at all, be sure to get in on this one. Kaye at
Pudgy Penguin Perusals
is hosting a giveaway for a simply awesome

office chair

from
CSN Stores
! CSN Stores has a stunning supply of furniture and accessories AND offers free shipping! I know my husband is going to be glad that I entered this one, because we bought a new desk for my son's computer area, because he had a small desk that was good for school work but not good for computer work and school work. My awesome hubby decided we should pick him up a cool desk for the computer that was larger so he could write down what he needs to when working on school work at the computer and use the smaller desk for just school work in his play room (previously my son worked at a tall pub table). We bought the desk but we could not afford a chair. So we have been moving chairs around which is NOT remotely fun. This would make my hubby sing! Enter right away! Giveaway ends on September 20th!
Speaking of fabulous furniture giveaways, Karen from
Bookin' With Bingo
who has some of the coolest book giveaways around is also giving one of her readers a chance to win a fabulous

bookcase

from
CSN Stores
! If you are like me...you probably thought to yourself "I can totally use this!" When I lived in Rhode Island I had four tall bookcases loaded with books. I sold just about all of my books except for my most faves and had to start new in California. In California I filled up two long bookcases. Then I married and moved to Arizona. My husband and I bought a tall book case about six months ago, because I filled up my small one so quickly. Now the tall is full and I have three boxes full of books. What is a gal to do? I KNOW!!!!! Enter Bookin' With Bingo's giveaway!!!! Giveaway ends on September 26th! OOOOH did I add that Karen is also going to help stock that bookcase with TEN books? There's ten more reasons to enter!

Simple Mom Reviews
has a pretty cool and definitely random giveaway. This is totally eco-awesome! Silly as it sounds I am very serious. Her giveaway is for a

$40 certificate

to
LoveForEarth
which has some of the coolest eco friendly packaging I have come across. I'll tell you, win or not, I HAVE to pick up the adorable and functional Reusable produce bags. You are definitely going to want to take the time to enter this giveaway! Giveaway ends on September 12th!
Back to School has hit us with full force. My son is already well into his first month at high school. Back-to-school shopping is basically done. We did the smart thing and bought certain things before school started but saved the bulk of our budget for after school got into swing so we could take advantage of all the mark downs (you got to do what you got to do), BUT one place we DID hit before school was Kohl's. Kohl's has great clothes for kids, teens, and adults. The prices are great and the selection pretty much rocks. And I for one am stoked because
All Ruby Cakes
is hosting a giveaway for a

$25 gift certificate to Kohl's

! Giveaway ends on September 18th!
Have you checked out the
Pays To Live Green Blog
? If not, get going because you are going to find a very cool blog which is also hosting a very GREEN giveaway! The giveaway is for a

$50 gift certificate

for
BuyGreen.com
! I love this site and I found many, many ways to use this gift card. This giveaway ends on September 22nd!
Here is another joyfully random giveaway! Do you love jewelry? Do you love Esty? I love both actually. I am forever impressed and envious of the talented artisans that make up Esty. If you have not enjoyed a good browse you need to head on over, BUT first check out
A Little Bit of Everything
who is hosting a fabulous Estyversary Giveaway! What does this giveaway include? Check it out! You can win a

stunning ring, hair pins and a pair of earrings

. This giveaway has some time to it. You have until October 7th!
I love games that can get me and my family to play together. Anything that gets us outside is an added bonus.
The Frugal Girls
has a giveaway that totally screamed my name! They are hosting a 48 HOUR giveaway so you better ACT fast. It is a

Bola Ball Backyard game

! Say it 21 times fast! No...don't bother that could take you longer than 48 hours and you would miss out. Head on over to The Frugal Girls now instead!!!!!
Lastly but not leastly, one of my other favorite blogs,
Prissy Green
is hosting an awesome beauty giveaway from
Grateful Body
! One winner will be the happy recipient of their

Essential Eye Cream

! I don't know about you, but I can always use a treat like that. This giveaway ends on September 21st! Move on out there!!!!