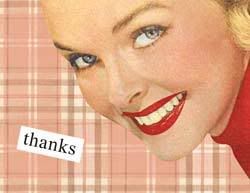 I was totally blessed and stoked to receive two awards this week by two awesome bloggers who I admire VERY much.
First, thank you so much to Sheri of A Novel Menagerie who blessed me with the "B-I-N-G-O" BEAUTIFUL BLOG AWARD. I really am touched and thankful. :)
Now onto my choices:
The rules : This award was started by Bookin With BINGO and here are the rules: This "B-I-N-G-O" BEAUTIFUL BLOG AWARD means that this blog is...
B: Beautiful:
Toni at Circle of Books
I: Informative:
Charlene of a Virtuous Woman
N: Neighborly:
Luanne of a Bookworm's World
G: Gorgeous:
Lindsey of A Kindred Spirit's Thoughts
O: Outstanding :
Dar at Peeking Between the Pages
And thank you to Karen of
Bookin' With Bingo
who somehow decided to share the Your Blog is So Swank award with me! I am again...seriously touched (not just in the head) and honored. Thank you. :)
I would like to also share this blog award with some of my swanky friends.
Sheri of
A Novel Menagerie
- Seriously Swanky
Joanne of
Jo-Jo Loves to Read
- Sunnily Swanky (okay not a word but it still fits)
Alyce of
At Home With Books
- Special and Swanky
Drey at
Drey's Library
- Simply Swanky
Kaye at
Pudgy Penguin Perusals
- Spunky and Swanky
Thank you to all the wonderful bloggers out there who make browsing the internet so much more fulfilling! You are all Rock Stars!