I have found several really great giveaways that I think you will want to get in on.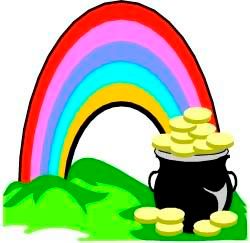 First there is an amazing Eureka Tent Giveaway at
The Dirty Shirt
. My husband and I have been talking about going camping, and this would be unreal! Be sure to check out Eureka's website too here:
Eureka
. Giveaway Ends 6/1



When you finish trying for that fabulous Eureka Tent Giveaway check out the other amazing giveaway at
The Dirty Shirt
. My husband is a total techie and he would plotz over this
Seagate
FreeAgent Theater giveaway! What a great gift for Dad! Giveaway Ends 6/3




Mom Knows It All
has a great Good Cookbook Giveaway. I am always on the hunt for some new recipes. It gets hard trying to come up with new ways to cook chicken! ;) Definitely stop by for your chance! Ends 5/30



I just stumbled on Not So Blog's Experimental Mommy, and am sooooo glad I did. She is giving away a Keurig Platinum Brewer! Ahhhh the very idea of a freshly brewed single cup of coffee is soooo decadent! Pluse they have some great flavors. For me it will be as much of a treat as hitting the salon! Check it out at
The Not-So-Blog's Experimental Mommy
and check the product out at
Keurig
. Giveaway Ends June 14.


Jo-Jo Loves to Read
is hosting an amazing Asian Heritage book giveaway. My mom would flip out if I won this so I am going for it for her. :) I know she'll share! So if you want an incredible collection get on over to Jo-Jo's now! Giveaway ends May 31
Jo-Jo Loves to Read
also has an impressive Mother's Day giveaway. Mother's day may be over, but who wouldn't want to share the love with some beautiful reads? This giveaway also ends on May 31! Definitely check out the great giveaways Luanne is having at A Bookworm's World. There is quite a list!
Mix, Shake, Stir by Danny Meyer
. Ahhhh time for some fun summer cocktails and mocktails! Ends June 4 at 6pm EST
The G-Free Diet by Elisabeth Hasselbeck
. I cannot tell you how much I want to win this one. My husband seems to be really having some problems lately with wheat. Ends May 29 at 6pm EST
Becoming Beauty by Dimitri James
Okay...the main thing that is drawing me is 50 ways to beat acne for good. I am not the breakout queen, but I am 42 and over it! Ends June 6 at 6pm EST.
Holly's Inbox - Holly Denham
- There is a great guest post along with Luanne's giveaway so be sure to check it out. You will also want to check out
Luanne's review
Giveaway Ends June 9 at 6PM EST
Lori's Reading Corner
is a blog that has been around, and I JUST found. I have to learn to use stumble someday, but so far, I stumble pretty good on my own. Anyway, Lori is giving away a copy of Still Life by Joy Fielding. She is one of my old faves who has never disappointed me. Get your chance while you can. This ends May 27!Okay that is all for today! Hope you find something that gets your juices flowin! :)