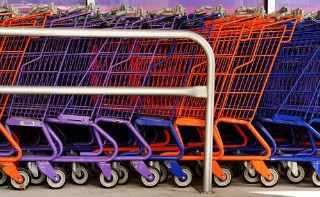 WEBSITE NEWS
My favorite online learning platform Khan Academy now has an amazing Computer Science program on their site. John Resig of Khan Academy says of the new program "Over everything else we wanted to emphasize creativity and exploration and make it approachable for people of all ages, including young kids." Sound cool?
INTERESTING SCHOLARSHIP OPPORTUNITIES
There are lots of interesting scholarships out there, and I have a nice one to share with you. It is a contest from Jif but the prize is a $25,000 college fund! This contest is for children ages 6-12. The objective is to make the most creative peanut butter sandwich using Jif's peanut butter or Hazelnut spread. This contest ends on October 11, 2012. If your kids are older, you may want to look into the Stuck at Prom Duck brand Duct Tape College Scholarship Contest. This year's is over, but you can bookmark the page, and check out last year's finalists and winners. Myself, I can't even handle the duct tape wallet.
FREE EBOOKS
These ebooks were free at the time of my posting. Always check the price before you download.
The First Gardener by Denise Hildreth (AMAZON) (BARNES & NOBLE) (CHRISTIANBOOK.COM)
Sifted: God's Scandalous Response to Satan's Outrageous Demand by Rick Lawrence (AMAZON) (BARNES & NOBLE) (CHRISTIANBOOK.COM)
FREE MUSIC DOWNLOADS
Six songs at FreeCCM
Two songs at iTickets.com
Seven songs at New Release Tuesday
RECIPE
There are two things on sale this week that I absolutely love and really wanted to find a recipe for. Albertsons has eggplant on sale this week for $1 each and Fry's has Italian sausage on sale for $1.99 for 18 oz. Try this Sausage-Stuffed Eggplant Recipe. For this recipe, remove the sausage from three of the casings and freeze the other two for a later recipe (I suggest sausage and peppers, you can buy a bag of Kroger frozen peppers & onion for a little over a dollar and fry them up for an really great sandwich or to top a pasta.
GROCERY DEALS
ALBERTSONS
Pork Spareribs or Assorted Pork Loin Chops Frozen Bone-in $1.77 lb
Sanderson Farms Split Chicken Breast, Drumsticks, Thighs or Leg Quarters Bone-in, Jumbo Packs 99 cents lb
Red, Green or Romaine Leaf Lettuce $1.00 each
Colgate Toothpaste 6.4 oz $1.00 each
Albertsons Gallon Milk Select Varieties $1.67 (limit 2)
Kellogg's Cereal 9-15 oz Select Varieties $1.88
Malt-O-Meal Cereal 21-27 oz Select Varieties $1.88
Hunts Ketchup 24 oz $1.00 each
Arm & Hammer Deodorant 2.5-2.6 oz Select Varieties $1.00
Delicious Eggplant $1.00 each
FRY'S
Kroger Bratwurst or Italian Sausage Select Varieties 18 oz (limit 2) Excludes Chicken $1.99
Powerade or Powerade Zero Select Varieties 32 oz 2/$1.00
Blueberries 6 oz 88 cents
Navel Oranges or Bartlett Pears 88 cents lb
Fry's Sandwich Bread 10/$10
GREAT Buy 10 Save $5 Special (Price listed reflects sale price with the required 10 purchase)
American Beauty Pasta Select Varieties 39 cents
Ragu Pasta Sauce Select Varieties 16-26 oz 99 cents
Marie Callender's Dinners Select Varieties 8.5 to 19 oz $1.79
Healthy Choice 9.5 to 12.5 oz $1.79
Del Monte or S&W Tomatoes 14.5 oz Select Varieties 79 cents
Blue Diamond Almond Breeze Beverage $1.99 each Select Varieties Half Gallon
SAFEWAY
Fresh Assorted Pork Loin Chops Bone-in $1.49 lb
Cantaloupe 67 cents each
Ripe Bananas 49 cents lb
Kellogg's Special K Cereal 12-13.6 oz Select Varieties $1.99
Large Mangos 99 cents each
Knorr Lipton Rice or Pasta Sides 4.2-5.8 oz Selected Varieties 89 cents