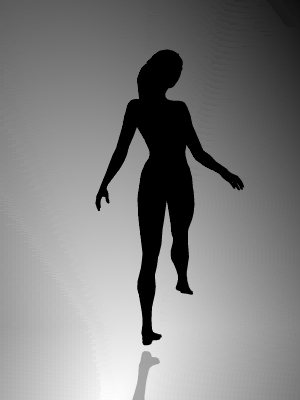 Oh my freakin' thyroid.
Personally I hope you don't mind that I used the word freakin' here. I know there are some people who think that you use one word in place of another so you really mean the other word. Anyone who knows me knows that whatever word I use is the word I mean. That is really not wholly important, but I thought I would just throw it out there. I could use more choice words, because let me tell you when it comes to the roller coaster ride I have been on with my thyroid there are many words that come to mind.
Last Monday I got to see Dr. Catz in Beverly Hills. I stayed at my brother and sister-in-law's home the night before so I wouldn't make the entire trip in one burst from Arizona.
Traffic was pretty much what I expected with the added bonus of some areas of the highway being extra crowded because of the Lakers parade in L.A. I didn't mind at all though, because I got to listen to a book on CD. Actually I listened to "I, Alex Cross," and it was magnificent!
Digressing.
Sorry about that. Did you know that one of the symptoms of thyroid trouble is concentration difficulties? I knew that. I didn't really know that it was a symptom. I just knew that I had difficulties concentrating in addition to scattered thoughts and moment of absolute brain fog. These issues in addition to many others lead me to look into whether or not I had thyroid troubles.
My family has a long history of hypo and hyperthyroidism. Because of this, whenever I had a doctors appointment my mom would say "have them check your thyroid levels." This is when I didn't even have a problem. I once thought my mom was a little overboard, but now that I actually am hypothyroid, I understand. She knew what it was like to have a thyroid disorder. She knew about the depression, weight gain, fatigue, dry skin, scattered mind, hair loss, funky slow heart rate, heavy periods and intolerance to cold. She knew what it was like to feel like your body has given up on you. She knew what it was like to feel like garbage all the time and have no one understand and no doctors listening. She didn't want me to go through that.
Wow! Digressing again.
Anyway, it is really hard living with a body that rebells against you. It is really hard looking in the mirror and trying your hardest not to hate yourself. Which is easy to do because one of the side effects of the little disorder you have is depression. I have to question myself literally and ask if I am really feeling the way I feel or is it my thyroid messing with my mind. Mind you I am not picturing my thyroid as some mad scientist pushing the buttons of my brain, but if your hormones are not regulated properly...oh the fun you will have! If you don't understand what I am saying, I couldn't be any happier for you. I hope that you never go through this. It is a struggle.
Sorry. Digressing again.
What I really wanted to talk about was that I finally got to see Dr. Catz, and he was able to read my blood work and my ultrasound results and decided that I am definitely not on enough thyroid medication. This was a no-brainer for me. The thrill was that it was a no-brainer for my doctor. My family doctor has been so worried about over medicating me that I never got better from my crash (thyroid crash) back in 2008. All I did was hover in a limbo of not getting any worse...that is until I did get worse.
Dr. Catz prescribed that I double my Armour thyroid dose, take Folic acid every morning and evening, take Calcitrate after breakfast and dinner, and also that I take Duozyme with meals. I am going back in three weeks (two now) and we will see if there is any improvement.
I have to say that it is amazing having a doctor listen to me and not tell me that the problems are in my head. It is such a blessing to have a doctor get it. I know that I have a battle ahead, because this is an illness that will be with me for a lifetime, but just knowing that finally someone HEARS me is so promising.
One of the issues that I have had because of my hypothryoidism is fatigue. This has kept me from blogging. That and a very vacant mind (also thanks to my hypothyroidism). I am truly hoping that my med changes will bring about the old me again. Here is a list of what has been plaguing me since mid 2008. I mention it in case you feel any of these symptoms. Also you may know someone who is hypothyroid. Maybe seeing that what they complain about is similar to what others complain about will help you understand it. I am always hoping that my husband will understand. So often I keep having to tell him that I am going through what I am going through because of my thyroid.
1 - Dry, brittle, thinning hair and hair just falling out.
2 - Dry, dry skin. Especially my heels and elbows. Specifically my left elbow which was so dry and raspy at one point I thought I had some weird little rug burn on it. This was my first oddball thyroid sign.
3 - Depression symptoms. Literally I would just bawl in private. I felt so miserable and I had no idea why which made me even more miserable.
4 - Weight gain. As if the depression wasn't making me sad enough the weight gain gave me even more to feel miserable about. And we are not talking about a little bit of weight here.
5 - Vision problems. I kept feeling my left eye drifting. No joke. I couldn't see straight. I went to an eye doctor who found nothing wrong and really only could prescribe me with reading glasses to stave off eye strain. Dr. Catz told me that this was not a surprise.
6 - Fatigue. I work from 7:45 am to 2 pm Tuesday through Friday. Before my thyroid really went bonkers, I would get out of work at 2 so I could pick up my son from school. I would use my waiting time to read books for book reviews. When my thyroid began to really fall flat on me, I was so fatigued, I would sleep in the car until my son would get out of school. Also I would fall asleep on my husband's lap at night when watching television.
7 - Thick tongue. Yes. I bite my tongue all the time now, and I have marks on my tongues sides from my teeth.
8 - Low blood pressure.
9 - Get cold when no one else is cold.
10 - Long and heavy periods. This one event always sticks with me. I literally changed a tampon in my hotel room in Vegas, took the elevator down to the main floor, and immediately I had to run to the bathroom to change again.
11 - Icky lil bumps on my arms. Kind of like blemishes.
12 - Numb brain. I feel often so scatter brained and unfocused. I feel like I have to work so much harder right now to keep a coherent thought.
13 - Dry and brittle nails. I always had beautiful nails that were long and strong. Until I became hypothyroid.
14 - This one is pretty, the skin on my calves looks dry and scaly so I have to lotion constantly and I literally baby oil after every shower. Can you imagine if I didn't?
15- Pain in my muscles.
16 - Difficulty with breathing after exercise. Seriously not typical for me.
While I am waiting for my next appointment, I am going to do some serious reading at
Stop the Thyroid Madness
, and see what kind of information I can glean. :) I am also going to try very hard to not hate my new self. I just hope my old self comes back soon. I miss her.