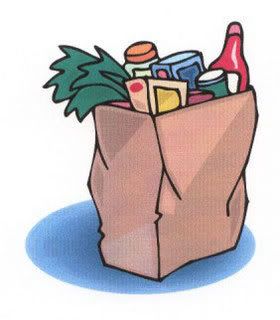 TRAVEL SAVING TIPS
I picked this tip up from reading All You Magazine. Join airline newsletters. Often they will offer travel discounts that are exclusive to newsletter subscribers. Nice!
Travelzoo.com does a weekly roundup of the best travel deals on the web. This could be a great resource for your summer travel!
Looking for even more great deals on travel packages including all inclusive packages? You can't miss with BookIt.com! Seriously they have some great deals listed!
FREE ACTIVITIES
This Saturday, June 9th you might like to head to the Community Center ball field on East Parkinsville Road in Chino Valley for a free dinner and movie! Chino Valley Word of Life is hosting a dinner of hotdogs, hamburgers and popcorn and the movie "The List." The film will be shown at dusk on the ball field. This is a great opportunity to get involved in the community, enjoy fellowship with other believers and enjoy dinner and free entertainment. If you are in the Quad Cities area, you don't want to miss out on this fun event. You can learn more at our calendar.
LINK: Family Movie Night in Chino Valley
Lowe's Build and Grow Clinics still have room this weekend for their latest activity for kids. Don't hesitate, sign up today. The kids will build a cute airplane this weekend. They have to be registered.
LINK: Lowe's Build and Grow Clinic
FREE MAGAZINES
While supplies last, Rewards gold has an offer for a free subscription to Shape magazine. If you haven't signed up yet, sign up, refer two friends, do a survey and review, and you will get enough points for a subscription to Shape. If you are already a member, just refer the two friends and then do the survey and reviews. I don't know if it will still work out this way, but I got two years. These don't last long so head over right away if you want your chance.
LINK: Shape Magazine Subscription - Rewards Gold
American Baby is a great magazine for new parents. I relied on it heavily when I was a new mom. If you'd like a free subscription, follow the link below. Available while supplies last.
LINK: American Baby Magazine Subscription
I believe Living The Country Life is a quarterly magazine so if you sign up, do not be upset if it doesn't come right away. It really has some great information especially for those interested in gardening. Follow the link below. Again, this is available while supplies last.
LINK: Living The Country Life
Another free magazine for parents is Baby Talk. Sign up now while they are still available.
LINK: Baby Talk
I love Family Fun Magazine. It has great activities for the kids and is another pretty awesome magazine for parents. This round though is for parents beyond that baby stage. Again, while supplies last. I can't imagine it will last for long.
LINK: Family Fun Magazine Subscription
Rewards Country which is a lot like Rewards Gold, is offering a free subscription to Latina magazine while supplies last. The survey is on perfume and you need to invite one friend to join up. Simple simple simple. Of course this is all while supplies last.
LINK: Latina Magazine
I'm not into fishing, but if you are, you might like to sign up for a free issue of Sport Fishing Magazine. This is only one issue. You will not be charged. Sign up while supplies last.
LINK: Sport Fishing Magazine
FREEBIES
While supplies last, head over to Garnier's Facebook page for a free sample of their Sleek & Shine. There is a link right on their page. I am not sure if you need to like their page for this sample. I would expect that is the case though.
LINK: Garnier Sleek & Shine Sample
While supplies last, sign up for a free sample of Calvin Klein's Beauty perfume. It takes a while, but I liked it quite a bit.
LINK: Calvin Klein Beauty
For the men, while supplies last , don't miss out on LaCoste cologne samples.
LINK: LaCoste Cologne Sample
Like Mrs. Dash's Facebook page and get a chance at a free sample of their awesome seasonings. As usual...this is while supplies last.
LINK: Mrs. Dash Sample via Facebook
While supplies last get a sample of Boss Orange fragrance for men or women. I can't quite say how it will smell, but I understand that grapefruit makes a women appear younger. No idea how that works, but something that hasn't escaped my mind. Anyway, check it out at the link below.
LINK: Boss Orange Sample
While supplies last, like Ovaltine's Facebook page for a free sample of their yummy chocolate Ovaltine. I love that stuff. It reminds me of the movie "A Christmas Story." :)
LINK: Ovaltine Sample
FREE MUSIC
iTickets.com has two free songs to download this week: "Disguise" by Canopy Red and "Amazing God" by Brittany Findley.
LINK: Free Christian Music on iTickets.com
FreeCCM has great downloads including "Mine To Love" by Dave Barnes, "The Forest" by The Choir, "My Desire" by Anthony Evans, "I Belong To You" by Eleven22, and "Hideaway" by Mark Wagner.
LINK: Free Christian Music from FreeCCM
New Release Tuesday which is a great Christian music resource has some great songs for you to download too. Right now you can download music from The Rocket Summer, Jason Bare, David Thulin, Out of Hiding, and Mark Wagner. You do need to be a member which is free.
LINK: Free Music at New Release Tuesday
FREE EBOOKS
In The Presence of My Enemies by Gracia Burnham and Dean Merrill (AMAZON) (BARNES & NOBLE) (CHRISTIANBOOK.COM)
30 Delicious Dump Cake Recipes by Lori Burke (AMAZON) PS Dump cakes are cobblers. Who knew?
Circle of Friends Cookbook - 25 Dips and Spreads by Gooseberry Patch (AMAZON) (BARNES & NOBLE)
Glamorous Illusions: A Novel by Lisa T. Bergren (AMAZON) (BARNES & NOBLE) (CHRISTIANBOOK.COM)
Loving Liza Jane by Sharlene MacLaren (AMAZON) (BARNES & NOBLE) (CHRISTIANBOOK.COM)
Changes of Heart by Paige Lee Elliston (AMAZON) (BARNES & NOBLE) (CHRISTIANBOOK.COM)
Let God Change Your Life: How To Know and Follow Jesus by Greg Laurie (AMAZON) (BARNES & NOBLE) (CHRISTIANBOOK.COM)
Jenna's Cowboy: A Novel by Sharon Gillenwater (AMAZON) (BARNES & NOBLE) (CHRISTIANBOOK.COM)
GROCERIES
ALBERTSONS
Albertsons Gallon Milk Select Varieties $1.57 (limit 2)
Fresh Chicken Breast or Thighs Boneless, Skinless $1.67 lb
Fresh Pork Half Loin Boneless Sold in the Bag $1.88 lb
Extra Large Raw Shrimp $4.99 lb
Extra Lean Ground Beef 85% Lean $2.49 lb
Pepsi 20 pack 12 oz Select Varieties $3.99 when you buy 2 (limit 2)
Large Size Cantaloupe Grown in Arizona or California 5/$5
Large Mangos 2/$1
Large English Cucumbers 99 cents each
New Crop California Cherries $2.99 lb
Large Hass Avocados 99 cents each
Grape Tomatoes 12 oz 2/$3
Sara Lee White or 100% Wheat Bread 20 oz or Iron Kids Bread 24 oz $1.88
Kraft Deluxe or Velveeta Dinners 10.8-14 oz Select Varieties $1.49
Blue Bell Ice Cream 64 oz $3.99
Marie Callender's Dinners 10.25-19 oz, Stouffer's Red Box or Lean Cuisine Entrees 6-21 oz Select Varieties 5/$10
Rice-A-Roni 3.8-7.2 oz Select Varieties 88 cents
Downy or Gain Fabric Softener 64 oz Select Varieties $2.99
Secret Deodorant 2.6-2.7 oz or Old Spice Deodorant 3-3.25 oz Select Varieties $2.00
SAFEWAY
Fresh Safeway Split Chicken Breasts 99 cents lb
Assorted Pork Loin Chops bone-in $1.88 lb
Ocean Spray Cranberry Cocktail Drinks 64 oz Selected Varieties 2/$4
Yoplait Yogurt 4-6 oz Selected Varieties 10/$5
Progresso Vegetable Classics Soup 18-19 oz Buy 2 get 2 Free
1 lb Sweet Strawberries 88 cents each
Jumbo Beefsteak Hot House tomatoes 99 cents lb
Crisp Cucumbers 2/$1
Large Beauregard or Garnet Yams 99 cents lb
Sweet Yellow Onions 99 cents lb
SAFEWAY FLIER COUPON - Lucerne Large Eggs 12 ct Grade AA 99 cents (limit 4)
FRY'S
Kroger Boneless, Skinless Chicken Breasts or Tenderloins, Fresh, USDA Grade A $1.77 lb
(limit 4)
Lean Cuisine or Stouffer's Entree Select Varieties, Lean Cuisine 6-10.5 oz or Stouffer's 6-19 oz $1.97
Chicken of the Sea Chunk Light Tuna Select Varieties 5 oz 69 cents
Red Tomatoes on the Vine 98 cents lb
Yellow Peaches 98 cents lb
Honeydew Melons 2/$3
Mini Seedless Watermelon 2/$3
Dole Premium Classic Salads Select Varieties 9-12 oz 98 cents
Cantaloupe 98 cents
Farmer John Bacon Select Varieties 12 oz $1.97 (limit 2)
HALF OFF
Classico Pasta Sauce 8.1-24 oz $1.50 (limit 4)
Kraft Salad Dressing Select Varieties 16 oz 4/$5 (limit 4)
Tyson Chicken Frozen Select Varieties 20-32 oz $3.75
Fry's Large Eggs Grade AA 12 ct 80 cents (limit 2)
Thomas' English Muffins Select Varieties 6 count $2.00