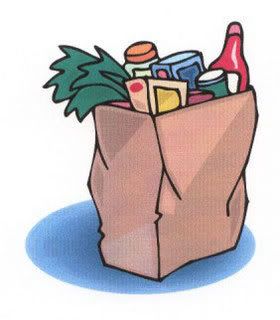 COOL WEBSITE
Yesterday my husband and I were watching the news and they brought up a website that we both thought was pretty awesome. It is called PropertyRoom.com. Property Room is a place that was founded by former police. Their purpose is to auction off goods that are surplus, unclaimed items and seized items. You can get some seriously cool deals. Everything is also guaranteed. Seriously browse it and you will be drooling!
LINK: Property Room
FREEBIES
Panda Express is celebrating their new summer hours with a freebie for you. Follow the link below to a coupon for free Orange Chicken on June 22nd after 9pm. I'm too old for this and on a diet. Too old in that I am rarely out after 9pm any more. Don't laugh. ;) Be sure to check that your Panda Express is participating.
LINK: Panda Express Free Orange Chicken Coupon
Family Dollar is giving away free samples of Tide Pods. They are giving 1000 away tomorrow. Check out the Family Dollar Facebook page to find out what time. I have heard it is around 10:30 am. Keep an eye on their timeline and go to the link below when it is up.
LINK: Tide Pods from Family Dollar
While supplies last, sign up for a free sample of Nescafe Memento. Your sample comes with two Nestle Memento Sample sticks and a coupon.
LINK: Nescafe Memento Samples
Cat lovers, while supplies last, sign up for a free sample of Meow Mix Pate Toppers.
LINK: Meow Mix Sample
Watch the Eucerin's Facebook page video and get a free sample of Eucerin Daily Protection Moisturizing lotion. I think you may have to like them first.
LINK: Eucerin Daily Protection Moisturizing Lotion
FREE MAGAZINES
There is a free 20 Issue subscription available right now to Family Fun magazine. While it is available, I totally recommend picking it up. We have always enjoyed this magazine.
LINK: Family Fun Magazine Subscription
New baby? Sign up while supplies last for seven free issues of Parents magazine.
LINK: Parents Magazine 7 issues
Rewards Gold has an opportunity for you to earn a free subscription to Smart Money Magazine. Typically you are asked to refer two friends, do a quick survey and a review. Each thing that you do earns you points. I did a survey on watches and a review on watches and my favorite band. Really easy. :)
LINK: Smart Money Magazine Subscription
Rewards Gold is also offering Newsweek magazine. If you are already a member you can still do all the activities to get rewards.
LINK: Newsweek Magazine Subscription
Rewards Gold has another great opportunity. This is for Town & Country Magazine. I actually have never tried this one, but it looks pretty awesome. Same rules apply. It is a three year subscription and took me about 15 minutes to earn.
LINK: Rewards Gold Town & Country Magazine
Foot Locker is offering two free issues of the basketball magazine Dime.
LINK: Dime Magazine Two Issues
FREE EBOOKS
All these ebooks were free at the time of my posting. Be sure to look at the price before you download.
A Place of Healing: Wrestling with the Mysteries of Suffering, Pain, and God's Sovereignty by Joni Eareckson Tada (AMAZON) (BARNES & NOBLE) (CHRISTIANBOOK.COM)
Retro Family Recipes - Old Fashioned Recipes from the 1960s - 1990s by LeeAnne Jones (AMAZON)
Chicken Cookbook by Gooseberry Patch (AMAZON) (BARNES & NOBLE)
Get Organized - Your 12 Month Home Clutter Killer Guide : 2nd Edition (Revised) : Organizing The House, Decluttering And How To Clean Your Home To Perfection by Colette Leigh (AMAZON)
Quick and Easy Cupcake Recipes (The KISS Guide) (AMAZON)
House Cleaning Tips - How To Clean And Declutter Your Home Fast by Sherrie La Masurier (AMAZON)
Cooking With T by Teresa Ann Phillips (AMAZON)
40 Days To Healthy Living by Danna Demetre (AMAZON)
Changes of Heart by Paige Lee Elliston (AMAZON) (BARNES & NOBLE) (CHRISTIANBOOK.COM)
Leading At A Higher Level, Revised and Expanded Edition by Ken Blanchard - Blanchard on Leadership and Creating High Performing Organizations (AMAZON) (BARNES & NOBLE)
Slim Down Snacks Under 100 Calories by Corina Tudose (AMAZON)
Jenna's Cowboy: A Novel by Sharon Gillenwater (AMAZON) (BARNES & NOBLE)
A Hearth In Candlewood by Delia Parr (AMAZON)
Legacy Lane by Robin Lee Hatcher (AMAZON)
Homespun Bride by Jillian Hart (AMAZON) (Barnes & Noble)
To Love Anew (Sydney Cove Series #1) by Bonnie Leon (AMAZON) (Barnes & Noble) (Christianbook.com)
Child of the Mist (These Highland Hills, book 1) by Kathleen Morgan (AMAZON)
A Very Special Delivery by Linda Goodnight (AMAZON) (Barnes & Noble)
Relentless A Novel (Dominion Trilogy #1) by Robert Parrish (AMAZON) (Barnes & Noble)
Stuck in the Middle by Virginia Smith (AMAZON)
Hide In Plain Sight by Mara Perry (AMAZON)
Making Waves: A Novel by Lorna Seilstad (AMAZON) (BARNES & NOBLE)
FREE MUSIC DOWNLOADS
iTickets.com free music this week is "Love Is Coming" by Jordan Biel. You must be a member to get this free download, but I can honestly say, I have never been spammed once.
LINK: iTickets Free Song Download
FreeCCM's free music this week includes Sarah Macintosh's song "Galaxy Former," "Never Forsaken" by Charles Billingsly, "Mine To Love" by Dave Barnes, "The Forest" by The Choir, "My Desire" by Anthony Evans, and "I Belong To You" by Eleven22. There is also a link to download Phil Wickham's Singalong 2. Again, you need to be a member, but it is worth it!
LINK: FreeCCM Free Music Downloads
New Release Tuesday has more great music for you to download this week for free. This week you can download "My Soul Longs" by Cultivation Generation, "Show Me The Way To Your Heart" by Adam Villiers featuring Brian Doerksen, as well as music from Jennie Lee Riddle, Jellyrox, and Lovelite. Membership required, but it is free.
LINK: New Release Tuesday Free Music Downloads
GROCERIES
SAFEWAY
Fresh Assorted Pork Loin Chops Bone-in $1.49 lb
Sweet Red Raspberries 6 oz 99 cents each
Red or Black Plums 99 cents lb
Safeway Farms Grape Tomatoes 10 oz containers 2/$3
Quaker Life 13 oz or Cap'n Crunch 14 oz Cereal 2/$4
Dannon Yogurt 4 pack 4 oz, 4 pack 6 oz, or 6 packc 4 oz $1.88
Arm & Hammer Detergent 60.5 to 75 oz Liquid or 24 ct Packs Selected Varieties 1/1 Free
Bob Evans Breakfast Sausage Rolls 16 oz Selected Varieties 2/$6
McCormick Grill Mates Dry Seasoning Mixes .71-2.25 oz Selected Varieties 1/1 Free Save up to $1.99 on two
Safeway Marinades 12 oz Selected Varieties $1.49
Sweet Baby Ray's Barbecue Sauce 18 oz Selected Varieties 99 cents
Kiwi Fruit 49 cents each
Ripe Bananas 57 cents lb
ALBERTSONS
Coke 12 pks 12 oz Select Varieties 4/9.88 With Minimum $25 Purchase
Sanderson Farms Fresh Tray Pack Chicken Includes All Boneless & bone-in regular size packages 1/1 free (retail $1.29 to $4.99 lb)
Assorted Pork Loin chops $1.57 lb
Large Hass Avocados 88 cents each
Roma Tomatoes 88 cents lb
Doritos Tortilla Chips Select Varieties 1/1 Free (Save $4.29 on 2)
Extra Large Raw Shrimp 26-30 ct $4.99 lb
Center Cut Bone-in Pork Loin Chops $1.99 lb
Extra Larger Peaches $1.49 lb
Large Seedless Watermelon $1.99 each Limit 2 (additional $4.99 each)
Pacific Hearts of Romaine 3 Pack $1.99 each
Large Cantaloupe 2/$4
** Plus there are some great coupons in Albertsons flier. Here are a few:
Old Orchard Apple Juice Cocktail Blends or Cranberry Naturals Juice 64 oz Select Varieties $1.49 (limit 2)
Albertsons 8 oz Select Varieties 99 cents
Coffee-mate Flavored Creamer 32 oz Select Varieties $1.99 (limit 2)
Popsicle Ice Pops 8 ct select varieties 88 cents (limit 4)
Sara Lee soft & Smooth Whole Grain White or Honey Wheat Bread 20 oz $1.88 ( limit 4)
FRY'S
Kroger boneless, Skinless Chicken Breasts or Tenderloins $1.67 lb
Cantaloupe 97 cents
Green Seedless Grapes 75 cents lb
Pepsi Soft Drinks 12 pk 12 oz cans 4/$9.88 (with $25 minimum purchase)
Eggplant 10/$10
Idaho Potatoes 5 lb Bag $1.99
88 Cents Sale
Van Camp's Pork and Beans Select Varieties 28 oz 88 cents
Jose Ole Burritos or Chimichangas Select Varieties 4-5 oz 88 cents
Vlasic Relish Select Varieties 9-10 oz 88 cents
Red or Yellow Peppers 88 cents
Fry's Milk Whole, 2% reduced fat, 1% lowfat or Skim, Half Gallon (limit 4) 88 cents
Kraft Macaroni & Cheese 7.25 oz box 88 cents
StarKist Chunk White Tuna or Salad 2.6-3 oz pouch or can 88 cents
Fry's Large Eggs 88 cents (limit 2)