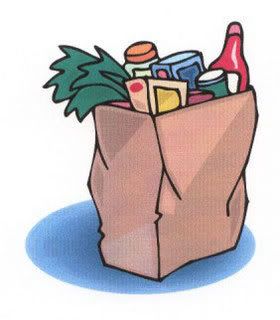 SAVE UP WHEN YOU SHOP
Don't forget to load up your SavingStar account with the latest coupons. Those little deals add up to gift cards! Remember that the savings from SavingStar adds up into an account that can be cashed in at $5 or more. It does not take money off your sale.
LINK: SavingStar
GREAT WEBSITE
Get Free tools for tracking your spending and personal finance software as well as lots of great financial information at Money Strands. Find them at Money.Strands.com or follow the link below.
LINK: Money Strands
SAVE MONEY THRIFT SHOPPING
Don't miss out on Goodwill's 50% sale this Saturday, June 16th! And thanks to our dear volunteer Kathleen, I have another cool scoop for you. Join Goodwill's newsletter and they will send you a 20% off coupon every month. You can print out as many as you would like but you can only use one once a day. They also cannot be used on Seasonal or Clearance items. You can also download and print a 5% coupon right now at their website by following the link below.
LINK: Goodwill Newsletter and Coupon
FREEBIES
There is a free sample of Dove go fresh Revive Deodorant at Costco. You do need to be a member for this sample.
LINK: Costco Free Sample of Dove Go Fresh Revive
Like Lipton's Facebook page for a free sample of their Tea & Honey pouch.
LINK: Lipton Tea & Honey Sample
GasX thin strips samples are available while supplies last at the link below.
LINK: GasX Samples
Follow the link below to get a free sample of baby formula from Simply Right while supplies last.
LINK: Simply Right Baby Formula
FATHER'S DAY TREATS
Family Fun has loads of great recipes for treats and meals that you can make to spoil dad this Sunday. Be sure to gather the kids around and make a special treat. They have some of the cutest treats on the web. And don't forget to venture down to my free magazine subscription list. As of the time I posted, Family Fun magazine was still available for a free subscription!

LINK: Family Fun Father's Day Treats
Visit a Cox retail store on June 16th and get a voucher for two free DBacks tickets while supplies last! What a nice Father's Day treat! The coupons are only available and valid while supplies last. Details:
*Visit any Cox Arizona store on June 16 to get 2 FREE tickets. Can be redeemed for two (2) tickets in the Infield Reserve seating location (Sections 305-327) for any Arizona Diamondbacks home game, Monday, June 18 – Wednesday, June 20, 2012.
LINK: Cox Arizona Store Locations
FREE ACTIVITY
Bass Pro Shops has started their Family Summer Camp! It runs from June 9th through July 15th. There are great activities every Tuesday, Thursday, Saturday and Sunday from 1 to 5 pm. On Saturdays and Sundays only you can visit their fun photo station and take a photo with the whole family. On Saturdays the kids can enjoy the camping tradition of making s'mores! This activity is Saturdays only from 6 to 7 pm while the yummy supplies last. And on Father's Day there is a special activity for the kids and dad! It is a catch and release pond that will run on June 16th and 17th from 1 to 5 pm. Oh the memories that brings back! My dad used to take me fishing when I was a kid. I spent most of the time with my head in a book, but I still absolutely loved being outside. :) Arizona's Bass Pro Shops is located at 1133 North Dobson in Mesa.
LINK: Bass Pro Shops Family Summer Camp
There is also a workshop schedule where the kids can complete a workshop and receive a pin for each one they complete. They have workshops in archery, camping, animal identification, bird watching, plants and insects and more. These are all free! The summer schedule can be found at the link below.
LINK: Bass Pro Shops Workshops for Kids
FREE FATHER'S DAY MAKE IT AND TAKE IT AT MICHAELS
This Friday, June 15th from 6 pm to 8 pm the kids can go to Michaels for a free make it and take it activity that will turn into a great gift for dad! While supplies last, the kids can make dad a duct tape wallet! On Saturday June 16th, from 10 am to noon, Michaels also has a t-shirt or tie make it and take it event. This one does require the purchase of a t-shirt or a tie, but the activity is free. Check with your local Michaels to see if they are participating. The activities are for ages 3 and up.
LINK: Michaels Father's Day Make It and Take It Activities
FREE MUSIC DOWNLOADS
You can get $2 in Amazon MP3 credit right now by clicking on the link below and using the code MP3S4ALL. You will need to use the code by 11:59 pm PST on June 15th. I can tell you that it took no time at all for me to use them. Follow the link below to take you to the page and get your free music!
LINK: Free $2 MP3 Credit at Amazon
FreeCCM has more great downloads including "Never Forsaken" by Charles Billingsly, "Mine To Love" by Dave Barnes, "The Forest" by The Choir, "My Desire" by Anthony Evans, "I Belong To You" by Eleven22, and "Hideaway" by Mark Wagner.
LINK: Free Music Downloads at FreeCCM
New Release Tuesday has some great songs for you to download every week. This week you can download music from Jennie Lee Riddle, Jellyrox, Lovelite, The Rocket Summer, Jason Bare, and Jason Eaton. You do need to be a member which is free.
Link: Free Christian Music Downloads at New Release Tuesday
iTickets.com doesn't just keep you posted on great Christian events all over the country, but they also have free music downloads for members. This week you can download "Hosanna (Praise is Rising)" by Marantha Music and "Run and Don't Stop" by The Rocket Summer.
LINK: Free Christian Music at iTickets.com
FREE EBOOKS
All these ebooks were free at the time of my posting. Be sure to look at the price before you download.
Changes of Heart by Paige Lee Elliston (AMAZON) (BARNES & NOBLE) (CHRISTIANBOOK.COM)
Jenna's Cowboy: A Novel by Sharon Gillenwater (AMAZON) (BARNES & NOBLE)
Secondhand Jesus - Trading Rumors of God for a firsthand faith by Glenn Packiam (AMAZON) (Barnes & Noble) (Christianbook.com)
A Hearth In Candlewood by Delia Parr (AMAZON)
Legacy Lane by Robin Lee Hatcher (AMAZON)
Homespun Bride by Jillian Hart (AMAZON) (Barnes & Noble)
To Love Anew (Sydney Cove Series #1) by Bonnie Leon (AMAZON) (Barnes & Noble) (Christianbook.com)
Child of the Mist (These Highland Hills, book 1) by Kathleen Morgan (AMAZON)
A Very Special Delivery by Linda Goodnight (AMAZON) (Barnes & Noble)
Circle of Friends Cookbook 25 Brownie & Bar Recipes from Gooseberry Patch (AMAZON) (Barnes & Noble)
Relentless A Novel (Dominion Trilogy #1) by Robert Parrish (AMAZON) (Barnes & Noble)
Stuck in the Middle by Virginia Smith (AMAZON)
Hide In Plain Sight by Mara Perry (AMAZON)
In Between: A Katie Parker Production by Jennie B. Jones (AMAZON) (BARNES & NOBLE) (CHRISTIANBOOK.COM)
True Courage: Emboldened by God in a Disheartening World by Steve Farrar (AMAZON) (BARNES & NOBLE) (CHRISTIANBOOK.COM)
Danger in the Shadows (O'Malley Series Prequel) by Dee Henderson (AMAZON) (BARNES & NOBLE) (CHRISTIANBOOK.COM)
God Gave Me You - A Picture Book For Young Children and Their Parents by Cindy Bracken (AMAZON)
Making Waves: A Novel by Lorna Seilstad (AMAZON) (BARNES & NOBLE)
Have A New Husband By Friday: How To Change His Attitude, Behavior & Communication in 5 Days by Dr. Kevin Leman (AMAZON) (BARNES & NOBLE) (CHRISTIANBOOK.COM)
The Man Cave Hot Dog Cookbook - 25 Awesome Hot Dog Recipes for The Man Cave by Matt Thompson (AMAZON)
Family Favorite Slow Cooker Recipes by Sarah J. Larson (AMAZON)
Healthy Smoothie Recipes by Lee Anne Dobbins (AMAZON)
30 Delicious Ice Cream Cake Recipes by Lori Burke (AMAZON)
Love of Cooking: 4th of July by Maggie Brooks (AMAZON)

FREE MAGAZINE SUBSCRIPTIONS
American Baby is a great magazine for new parents. I relied on it heavily when I was a new mom. If you'd like a free subscription, follow the link below. Available while supplies last.
LINK: American Baby Magazine Subscription
I believe Living The Country Life is a quarterly magazine so if you sign up, do not be upset if it doesn't come right away. It really has some great information especially for those interested in gardening. Follow the link below. Again, this is available while supplies last.
LINK: Living The Country Life
Another free magazine for parents is Baby Talk. Sign up now while they are still available.
LINK: Baby Talk
I love Family Fun Magazine. It has great activities for the kids and is another pretty awesome magazine for parents. This round though is for parents beyond that baby stage. Again, while supplies last. I can't imagine it will last for long.
LINK: Family Fun Magazine Subscription
GROCERIES
ALBERTSONS
Pork Loin Back Ribs Frozen Buy 1 Get 2 Free with In-Store Coupon (reg price $7.99 limit 1 reward per transaction)
USDA Choice Petite Sirloin Steak Boneless Beef Buy 1 Get 2 Free with In-Store Coupon (reg price $8.99 1 reward per transaction)
New Crop California Red Cherries $1.47 lb (limit 4 lbs)
Lobster Tail 3 oz Minimum Frozen $3.99 each
Tilapia Fillet 16 oz Frozen Bagged Buy 1 Get 2 Free (reg $7.99 each)
Farmer John Breakfast Links 8 oz 4/$5
Buy 8 Participating Items and Save $4 (Prices listed reflect savings with purchase of 8) This is just a sampling of those deals.
Quaker Cereal 12.3-16 oz $1.99
Ragu Pasta Sauce 16-24 oz Select Varieties 99 cents
Wish-Bone Salad Dressing 16 oz Select Varieties 99 cents
Albertsons Large Eggs 12 ct Grade AA 99 cents
Ranch Style Beans 15 oz Select Varieties 79 cents
Essential Everyday Pasta 12-16 oz Select Varieties 88 cents
FRY'S
Roma Tomatoes on the Vine 99 cents lb
Red or Yellow Bell Peppers 88 cents each
Mangoes 3/$1
California Red Cherries $1.47 lb
Chef Boyardee Pasta Select Varieties 7.2-7.5 oz cup or 14.5-15 oz can 88 cents
Buy 5 Save $5 on participating items (prices reflect savings when participating items are purchased) This is just a sampling of those deals.
Cheez-It Crackers 9.75-14 oz $1.99
Dreyer's Ice Cream $2.69
Kellogg's Cereal Select Varieties 10.8-18.2 oz $1.88
Lean Cuisine or Stouffer's Steamers Select Varieties $1.79
Eggo Waffles 20-24 ct $2.99
Special K Bars Select Varieties 5-10 ct $1.99
SAFEWAY
Rancher's Reserve Beef Back Ribs Bone-in Previously Frozen $1.29 lb
Boneless Pork Sirloin Country Style Ribs $1.69 lb
Fresh 80% Lean Ground Beef $2.49 lb
Hass Avocados 77 cents each
Pantry Essentials Fallon Whole, 2%, 1%, of Fat Free Milk $1.57
Kellogg's Raisin Bran 18.7 oz or Frosted Flakes 10.5 oz Cereal $1.99
Marie Callender's or Healthy Choice Meals 8.5-19 oz Select varieties excludes Steamers 4/$10
Del Monte Canned Vegetables 14.5-15.25 oz Select Varieties excluding peas 99 cents
Chicken of the Sea solid White Tuna 5 oz 4/$5
Rice or Pasta Roni 4.2-7.9 oz Selected varieties 10/$10