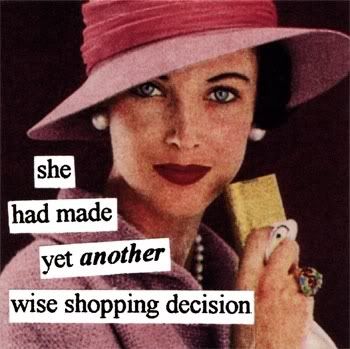 WEBSITE
I love deals. I don't love searching for them. That is why sites like Froomb.com make my day. Head over to Froomb.com and check out all the great deals. One of my favorite things to check out is their Amazon deal finder. You can check out the deals in categories and even percentage off. It is definitely a great place to stop if you are planning on doing a little online deal hunting.
LINK: Froomb.com
FREEBIES
I do not know how long this will last so if you are into skateboarding or have a family member who is, you might want to sign up for this totally free 12 month magazine subscription to TransWorld Skateboarding. This is a free deal from Valuemags.com.
LINK: TransWorld Skateboarding Magazine
Rent a movie for free from Redbox today only with the code THANKS2U which is Redbox's way of saying thank you to their patrons for 2 million movies rented. I don't know about you, but I could definitely go for a free movie. Head to their Facebook page for details.
LINK: Redbox Facebook
While supplies last sign up for Lipton Tea & Honey Mango Pineapple To Go sample at the Lipton Facebook page. I don't know if it is the economy or what, but freebies go lightning fast nowadays. So don't hesitate.
LINK: Lipton Tea & Honey Mango Pineapple To Go Sample
Watch a brief video and receive a free sample from CVS of Simple Skincare Moisturizing Facial Wash.
LINK: Simple Skincare Sample
Like Gud lotion's Facebook page and sign up for a free sample of their lotion. As usual, this is while supplies last. The scents sound amazing. They have Orange Petalooza, Vanilla Flame, and Floral Cherrynova.
LINK: Gud Lotion Sample
Walmart.com has free sample of Beneful Baked Delights Dog Snacks. Sign up while supplies last.
If I had a dog, I would be all over this. I love to give our pets treats. For me that basically rounds out to my two cats and all the birds and bunnies I can take care of in my front and back yard. :)
LINK: Purina Beneful Baked Delights Dog Snacks
FREE EBOOKS
I Heart Bloomberg by Melody Carlson (AMAZON) (BARNES & NOBLE) (CHRISTIANBOOK.COM)
The Mockingbird Parables: Transforming Lives through the Power of Story by Matt Litton (AMAZON) (BARNES & NOBLE) (CHRISTIANBOOK.COM)
Soups Cookbook from Gooseberry Patch Classic Cookbooklets (AMAZON)
30 Delicious Refrigerator Cake Recipes by Lori Burke (AMAZON)
30 Delicious Icebox Cookie Recipes by Lori Burke (AMAZON)
250+ Nutritious and Delicious Recipes for Gluten Free Cooking (Quick, Simple and Delicious Gluten Free Recipes - The Ultimate Gluten Free Cookbook Master Collection! (Vol.1 - Vol.5) by Linda Williams (AMAZON)
Teen Devotionals...For Girls by Shelly Hitz and Heather Hart (AMAZON)
FREE MUSIC DOWNLOADS
Head over to FreeCCM and download Jeremy Horn's "Sons and Daughters" and if you are a praise and worship leader, you might want to check out the teaching video for the song. Also available are song downloads from Todd Agnew, Chandler Roberts, Darlene Zschech, Ashes Remain, Jonny Diaz, and The Afters.
LINK: Free Christian Music Downloads
Matthew West is working on his next album which is coming out in the Fall of 2012, and he is asking for your stories. Yes, he is still getting stories from all over, and for one month will be taking more stories to use in his upcoming album. You can learn more about what he is doing at Matthew's blog post here. You can submit your story and get a free download of Matthew's song The Story of Your Life. Want to enter and get your free download, check out the link below:
LINK: Share your story and get a free song download
New Release Tuesday has free song downloads from Jeremy Horn, J Son, Life Church Worship, Todd Agnew, Matt Brouwer, and Scott Krippayne. You do have to be a member, but you will love it. They have great music news, listening parties, free downloads every week AND fabulous contests! Plus they don't nag you with spam.
LINK: Free Music Downloads at New Release Tuesday
Don't forget to head over to iTickets.com too for their free downloads. This week you can get music from Andrea Helms and Sarah MacIntosh.
LINK: Free Music Downloads from iTickets.com
GROCERIES
SAFEWAY
Rancher's Reserve Beef Loin T-Bone Steak Bone-in $4.99 lb
Ranchers Reserve Boneless Beef Top Round London Broil Steak $2.99 lb
Boneless Pork Top Loin Chops $2.99 lb
Chicken Leg Quarters Frozen Sold in a 10 lb bag 75 cents lb
Whole Pork Shoulder Blade Roast Bone-in Sold in Bag $1.87 lb
Beef Loin New York Strip Steak $4.99 lb
Swai Fillets (farm raised previously frozen) $3.99
Texas Ruby Red Grapefruit 69 cent each
Kiwi Fruit 3/$1.00
Sweet Yellow Onions 99 cents lb
Sweet Strawberries 2lb/$3.00
Hass Avocados Imported 88 cents lb
Marie Callender's or Healthy Choice Meals 8.5-19 oz Selected Varieties (Excludes Steamers) 4/$10
Progresso Rich & Hearty Soup 18.5-19 oz Selected Varieties 2/$3.00
Ruffles Potato Chips 8.5-9.5 oz Selected Varieties Buy 1/1 Free (Save up to $4.29 on two
Barilla Pasta 12-16 oz Selected Varieties 10/$10
Buy 2 Pepsi Product 12 Packs get 2 of equal or lesser value free plus get a free bag of Doritos Totilla Chips 11-11.5 oz (MUST BUY 4 PEPSI 12 PACKS)
Mt Olive Pickles 24 oz Selected Varieties 1/1 free (save up to $3.79 on 2)
Post Honey Bunches of Oats 14.5 oz or Fruity Pebbles 11 oz $1.99
FOUR DAY SALE (Friday through Monday)
Red Delicious, Gala or Fuji Apples 99 cents lb
Lucerne Greek Yogurt 6 oz Selected Varieties 69 cents
Nabisco Oreo or Honey Made Grahams 10.5-16.6 oz $1.99
12 Pack 7-Up (also A&W) Selected Varieties Buy 4 at $2.49 each
FRY'S
New York Stip Steak USDA Choice Bone-in Beef Loin Family Pack $4.88 lb
Kroger Boneless, Skinless chicken Breasts or Tenders Fresh USDA $1.88 lb (limit 4)
Mangos 10/$10
Red Bell Peppers 10/$10
Russet Potatoes 5 lb bag $1.99 each
Roma Tomatoes 88 cents lb
California Cuties 3 lb bag $1.98 each
Ambrosia Apples 88 cents lb
Fry's Sandwich Bread Select Varieties 24 oz 98 cents each
Progresso Soup Select Varieties 4/$5
Marie Callender's or Healthy Choice Entree Select Varieties 9.5-19oz $1.97
Rice A Roni or Pasta Roni 3.8-7.2oz 89 cents each
Michelina's Entree Select Varieties 4-9.5 oz 88 cents each
Coca-Cola or 7Up Soft Drinks Select Varieties 12 pk 12 oz cans 4/$10 (with $25 purchase)
Kroger Butter Select Varieties 16 oz $2.29
Bar S Meat Franks Select Varieties 16 oz 10/$10
ALBERTSONS
Ribeye Steak Bone-in Family Pack or USDA Choice Beef Top Sirloin Steak Boneless Any Size Package $4.77 lb
Ground Beef 93% Lean $2.79 lb
Tilapia or Swai Fillet (previously frozen) $2.99 lb
Red, Yellow, or Orange Bell Peppers $1 each
Asparagus 99 cents lb
7 up, A&W, Shasta Select Varieties 12 pk 12 oz 4/$10
Doritos Tortilla Chips 9-11.5 oz $1.99
Starkist Chunk Light Tuna 5 oz Select Varieties 69 cents
Chicken of the Sea Chunk White Tuna 5 oz 10/$10
Broccoli or Cauliflower 99 cents lb
Large Navel Oranges 99 cents lb
Tomatoes on the Vine $1.99 lb
ALBERSTONS FLIER COUPONS
Albertsons Large Eggs 12 ct Grade AA 88 cents (limit 2)
General Mills Cereal 8.9-12.8 oz or Nature Valley or Fiber One Bars 5-6 ct Select Varieties $1.88
Limit 6