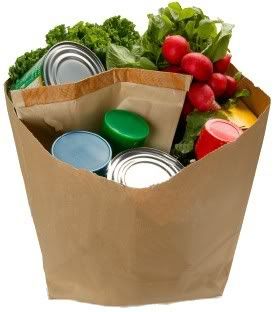 LET'S MAKE SOMETHING
I've talked about making cleaners and whatnot, but I have never really shown how absolutely EASY it is. So let's get on about easy.
Here is everything you will need.
1 - Empty liquid laundry detergent containers. Save them as you go or ask if any of your friends have any.
2 - A 5 gallon bucket preferably with lid. Lowe's has these for a fairly minimal price. Lids and buckets are sold separately. It is an initial investment of less than $5.00, but you can use and use and use and use these buckets again and again.
3 - Grater. I imagine most everyone has a cheese grater. Nothing fancy. Hopefully you have one on hand.
4 - Medium size pan that can hold five cups of hot water.
INGREDIENTS
1 bar of Felz Naptha Soap (you can pick this up in the laundry aisle)
1 cup of washing soda (I used Arm & Hammer Super Washing soda you can pick this up in laundry aisle of most stores) NOT BAKING SODA
1/2 cup of Borax
Directions - Use a cheese grater to grate the bar of Fels Naptha into a sauce pan. Watch your fingers. My thumb knuckle got a good shred too! Thankfully I was able to patch it up and not icky up my soap.
Add 5 cups of very hot water and heat the soap on water mixture on low until the soap is completely melted.
Fill a 5 gallon bucket half-way with water and add 1 cup of Arm & Hammer Washing Soda and 1/2 cup of Borax to the water, mix well until dissolved. Once dissolved add melted soap mixture from sauce pan and stir it up. Once mixed, cover and set overnight.
The soap will gel up. It will not be a complete gel, but definitely gel-like. Take your (clean) liquid detergent containers and fill with a half and half solution of water and your new soap. This will make 10 gallons of laundry detergent. Use 5/8 Cup for a top loading machine and 1/4 Cup for a front loading machine. Be sure to shake up the jug before each use.
WEBSITE LOVE
I had to share Life...Your Way with you today. You can get lost here just looking at the great posts, but what I really want you to check out is there amazing printable list. They have printables for everything! One of my faves is perfect for keeping your budget in check by keeping waste in check it is the Printable Freezer Cheat Sheet. Wonder how long the items you freeze will stay good. Want to know what you can freeze? This sheet will hook you up! Follow the link below to get a look at all their free (yes totally free no obligation) printables.
LINK: Life...Your Way Printables
Life...Your Way has a finance section called, of course, Finances...Your Way. Be sure to stop by there too. You can find some great frugal tips and articles there. I found a great one by one of my favorite frugal bloggers Northern Cheapskate. It is titled "8 Common Coupon Mistakes to Avoid."
FREEBIES
While supplies last, sign up for a free sample of Tide Laundry Pods.
LINK: Tide Pods
Free Pretzel Day! Aunt Annie's is my son's favorite pretzel place, and he would tell you himself that the only thing better than an Aunt Annie's pretzel is a free Aunt Annie's pretzel. Well, Saturday, March 3rd is Free Pretzel Day at Aunt Annie's. From 10 am to 3 pm, you can get your free on with a free original or cinnamon sugar pretzel. I'm on a diet so enjoy one for me. Follow the link below for details and locations.
LINK: Free Aunt Annie's Pretzel
While supplies last get your free sample of Allergease All Natural Allergy Support.
LINK: Allergease
Are you a Costco member? If so, this is your chance to request a free Fekkai Glossing or Techinician color Care Collection Sample while supplies last. Fekkai really makes some great products, and this is a fabulous opportunity to try some out.
LINK: Free Sample Fekkai Glossing or Technician color care
If you haven't ordered it yet, Quaker is still offering Free samples of their Quaker Oatmeal Squares. This is a facebook offer. If you missed out last week, get there now!
LINK: Quaker Oatmeal Squares
Follow this link to get a free printable coupon for GNCs 14 oz Detour Lean Muscle Shake. This coupon is good until March 17th.
LINK: GNC Detour Lean Muscle Shake
FREE ACTIVITIES FOR KIDS
Lowe's Build and Grow Clinic has two great activities coming up this month. On Saturday, March 10th the kids can make and take Carnival Hoops, and on Saturday, March 24th the kids can make an art station complete with chalkboard and chalk. Way cute. Follow the link below to sign up your kiddos.
LINK: Lowe's Build and Grow Clinic
FREE CHRISTIAN MUSIC DOWNLOADS
FreeCCM has lots of great free Christian music this week including songs from Chandler Roberts, Darlene Zschech, Ashes Remain, Jonny Diaz, The Afters, Building 429 and Skillet.
LINK: FreeCCM Free Music
New Release Tuesday is offering up free songs from Todd Agnew, Matt Brouwer, Scott Krippayne, Ernie Haase and Signature Sound, The Skies Revolt and Rel Paul. That is a lot of wonderful music.
LINK: New Release Tuesday Free Music
FREE EBOOK DOWNLOADS
A Life Restored (Prescott Pioneers #3) by Karen Baney (AMAZON)
Fools Rush In (Weddings By Bella) by Janice Thompson (AMAZON)
Invisible (Ivy Malone Mystery Series #1) by Lorena McCourtney (AMAZON)
Hide In Plain Site by Marta Perry (AMAZON)
GROCERIES
FRY'S
Progresso Soup Select Varieties 18.5 to 19 oz 4/$5
Foster Farms Whole Fryer Fresh USDA Grade A 77 cents lb (limit 2)
California Navel Oranges or Minneola Tangelos 49 cents lb
Strawberries 16 oz 4/$5
Boneless Chuck Steak or Roast Buy 1 get 1 of equal or lesser value Free ($5.99 lb)
Kroger Cheese Select Varieties Bar or Shredded 6-8 oz $1.77
Rice A Roni or Pasta Roni Select Varieties 3.8 to 7.2 oz 89 cents lb
Coffee-Mate Coffee Creamer Select Varieties 32 oz $2.99
Thomas' English Muffins or Bagels Select Varieties Buy 1 get 1 of equal or lesser value Free
Bar-S Meat Franks 10/$10 Select Varieties 16 oz
Marie Callender's or Healthy Choice Entree Select Varieties 8.5 to 19 oz $1.97
Farmer John Bacon Select Varieties 12 oz $2.99
Blue Bell Ice Cream 64 oz $4.99
Yoplait Yogurt Select Varieties 4-8 ct or 32 oz $1.99
Betty Crocker Cake Mix Select Varieties 15.2 to 16.2 oz 4/$5
Lara Bar Select Varieties 1.6 to 1.8 oz 10/$10
Braeburn, Cameo or Granny Smith Apples 99 cents lb
Cucumbers or Green Bell Peppers 2/99 cents
Radishes or Green Onions 2/99 cents
Michelina's Entree Select Varieties 4-9.5 oz 88 cents
ALBERTSONS
Petite Sirloin Steak Boneless Regular $8.49 lb, Seasoned $9.49 lb (1/2 free)
Albertsons Gallon Milk $1.57 Select Varieties (limit 2)
Coke 12 pk, 12 oz Select Varieties 4/$10 (when you buy four and $25 purchase - limit 1 reward per transaction)
Red Ripe Strawberries 3 lb $3.99
Sanderson Farms Tray Pack Chicken buy many varieties 1 get 1 free on identical items Price Range $1.99 to $4.99 lb
USDA Choice Beef Chuck, Cross Rib or Bottomo round Roast Boneless, Regular retail $5.99 lb buy 1 get 1 of equal or lesser value free
Fresh Atlantic Salmon Fillet Farm Raised $4.99 lb
Large Hass Avocados 88 cents each
Roma Tomatoes 88 cents lb
Yoplait Yogurt 20/$10 (limit 20) Select Varieties 6 oz
Bar S Bacon 12 oz $2.99
Don Pancho Flour or White Corn Tortillas 11-16 oz 10/$10
Albertsons Shredded or Block Cheese 2 lb Select Varieties $6.99
Fresh Squash Italian, yellow or grey 99 cents lb
Fresh Leaf Lettuce Red, Green or Romaine 99 cents each
Large Navel Oranges 99 cents lb
Thomas' English Muffins 6 count 1/1 free (save $3.99 on two)
Barilla Pasta 12-16oz Select Varieties 4/$5
ALBERTSONS BUY 8 SAVE $4 (price listed reflects discount when buying 8 - limit 2 rewards)
Lean Cuisine Souffer's Red Box Entrees 6-21 oz Select Varieties $1.99
Lay's Potato Chips 10-10.5 oz $1.99
Kraft Dinners or Skillets 10.8 to 15 oz $1.49 (ex. Velveeta Shells & Cheese)
Kraft Salad Dressing 16 oz $1.49
Michelina's Zap'ems Entrees 7.5 oz 49 cents
Kraft Microwavable Velveeta or Macaroni & Cheese 1.9 to 2.39 oz Cups Select Varieties 49 cents
Pert Plus Shampoo 13.5 oz Select Varieties $1.50
Healthy Choice Complete Meals 10.5 to 12.5 oz $1.99
Marie Callender's Dinners 10.25 to 19 oz $1.99
Hawaii's Own Juice 12 oz Select Varieties 99 cents
Arm & Hammer Advance White Toothpaste 4.3 oz $1.50
Spam Luncheon Meat 12 oz Select Varieties $1.99
Dawn Dish Detergent 19-24 oz Select Varieties $2.49
SAFEWAY
*March 2nd to March 5th Spend $75 or more get $10 Reward Coupon to use on next shopping trip through March 11th.
Eating Right Boneless Skinless Chicken Breasts or Sanderson Farms Boneless Skinless Chicken Breasts $1.88 lb
Fresh Boneless Pork Sirloin Chops $1.69 lb
Tender Asparagus Imported 99 cents lb
Hot House or Roma Tomatoes 88 cents lb
Pantry Essentials Milk Gallon, Whole, 2%, 1%, Creamy Fat Free or Fat Free $1.57 (limit 2)
Ragu or Francesco Rinaldi Pasta Sauce 16- 24 oz Select Varieties $1.25
Buy 2 Coca-Cola 12 packs Get 2 of equal or lesser value Free plus 1 Free Bag of The Snack Artist Chips 8.5 to 13 oz Select Varieties (limit one free Snack Artist chips per transaction)
Kellogg's Frosted Flakes 14 oz or cocoa Rice Krispies 16.5 oz Cereal $1.99
Whole Pork Shoulder Blade Roast Bone-in sold in the bag $1.87 lb
bumble Bee Solid White or Chunk White Tuna 5 oz Select Varieties 4/$5
Mission Tortilla Chips 13 oz 1/1 free SAve up to $2.89 on 2
Tanimura and Antle Wrapped Leaf Lettuce Red, Green or Romaine Leaf Lettuce 99 cents
Sweet Navel Oranges 99 cents lb
FOUR DAY SALE FRIDAY THROUGH MONDAY ONLY
7-Up 12 Pack 12 oz cans 4/$10 Select Varieties must buy 4 (A&W also listed)
Kellogg's Nutri-Grain Bars 8 count Select Varieties $1.99
Safeway Farms 8 lb Bag Navel Oranges $3.99 each
Oscar Mayer Meat Franks Buy 1 Get 1 Free of equal or lesser value 16 oz Select Varieties
Progresso Vegetable Classics Soup 18.5 to 19 oz Select Varieties 99 cents