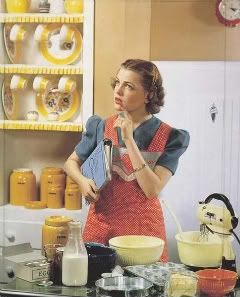 LET'S MAKE SOMETHING!!!!
Lately I have been very focused on learning to make items for myself. I have talked about making my own pizza crust, laundry detergent, fabric softener and today I have another item I wanted to share. Chocolate syrup. Chocolate syrup isn't insanely expensive, but it contains all kinds of ingredients that really I would rather avoid. For example high fructose corn syrup, corn syrup (yep both), water, cocoa, sugar (yes so we have corn syrup, high fructose corn syrup, and sugar...what?), less than 2% of potassium sorbate, salt, mono and diglycerides, xanthan gum, polysorbate 60, vanillan and artificial flavor. I have been told that it is really a great idea to try to stick with foods that have 5 ingredients. I will not get there right away, but I am definitely taking steps. So here are the ingredients for chocolate syrup you can make at home:
1 CUP OF UNSWEETENED COCOA
1 CUP OF SUGAR
1 CUP OF WATER
1/4 TEASPOON SALT
3 TEASPOONS VANILLA EXTRACT
DIRECTIONS
Combine 1 Cup of Sugar and 1 Cup of Unsweetened Cocoa into a sauce pan and whisk together to remove cocoa lumps.
Once whisked together add 1 Cup of Water and 1/4 teaspoon of Salt. Cook on low.
Patiently cook and stir.
Keep on cooking and stirring continuously and let it come to a boil.
Keep boiling and allowing the syrup to thicken.
Once thickened take the pan off the heat and let it cool for 45 minutes to an hour. Once cooled add in the 3 teaspoons of vanilla and mix well. Now your syrup is ready to be placed in a container. My son loves ketchup (we use Hunts because they don't use corn syrup) so I held onto one of the old containers just for this.
Tada!!!!! Because I am on a diet, I hooked my hubby up with a glass of milk (almond) and the usual shot of chocolate syrup. He said it tasted exactly like he is used to (he drinks a lot of homemade chocolate milk).
I love this recipe, because really if you have unsweetened cocoa, you can make this at any time. You are saving yourself a lot of icky ingredients, perhaps an unnecessary trip to the store, and really expense, because all in all I have enough to make another batch with the cocoa I have left over. And I know that corn growers and the like say that corn syrup and high fructose corn syrup is safe in moderation, but the stuff is in everything. So really how are we really supposed to moderate that intake other than to make what we can when we can?
FREEBIES
On March 17th and 18th Burger King is celebrating St. Patrick's Day by offering one order of free value sized fries per customer as well as Heinz...um...green ketchup. :) Check out the tasty details below. As always be sure to check with your Burger King. It says no purchase necessary and no coupon needed, but you always want to make sure that the restaurant you go to is participating.
LINK: Burger King French Fries Freebies
While supplies last you can request a free sample of Crespo Olives. Head over to their survey page, and if you have not tried them before, you can qualify for a free sample. You can pick up to two samples. Remember this is while supplies last so don't wait too long! Myself, I love olives and am always looking for another brand to nosh.
LINK: Crespo Olives
FREE ACTIVITIES
Lowe's Build and Grown Clinic has a fabulous activity for the kids on Saturday, March 24th. The kids can build an art station complete with chalkboard and chalk. Follow the link to register. It is VERY cute!
LINK: Lowe's Build and Grow Clinic
March 24th and 25th enjoy the Arizona Touch Of Class Miniature Horse Show at WestWorld of Scottsdale located at 16601 North Pima Road in Scottsdale. Seriously, a free miniature horse show? How could anyone pass up something this free, fun and cute? Follow the link for all the details. The fun begins at 8:00 am.
LINK: Miniature Horse Association 25th Anniversary Touch of Class Miniature Horse Show
Saturday, March 31st take the kids to the Deer Valley Rock Art Center for the Rock Art Expo Free Festival. The kids can enjoy a mock archeology dig, there will be agave roasting and tasting, tours of the petroglyph trails every 30 minutes, exhibiters, music, and children activities stations. It is going to be a great day of free fun. The Deer Valley Rock Art Center is located at 3711 West Deer Valley Road in Phoenix. Get all the details at the link below:
LINK: Deer Valley Rock Art Center Rock Art Expo FREE Festival
FREE PROM ATTIRE
Free prom attire will be available to high school students on a first-come, first-serve basis at North Star Youth Partnership's annual Priceless Prom Project. They have donations of new or nearly new gowns and prom attire from generous individuals in the community. Dresses, purses, shoes, and jewelry are available as well as some tuxedos and suits for boys. Here is a list of the free events:
Saturday March 17th and Sunday March 18th at De Beaux Chevex Salon, located at 320 N. Alarcon Street in Prescott. Saturday from 10 am until 4:00 pm and Sunday from noon to 3:00 pm.
Saturday, March 24th from 10:00 am to 4:00 pm at The Rock at 655 Talwatha Drive in Prescott (across from Prescott High School).
Saturday, March 31 and Sunday, April 1st at Catho0lic Charities 3044 North Tani Road in Prescott Valley from 10:00 am until 4:00 pm Saturday and noon until 3:00 pm on Sunday.
No preregistration is necessary for these events. Any high school student wishing to attend can stop by during the posted hours. For more information contact Diane DeLong at 928-708-7214.
North Star, a program of Catholic Charities is still accepting donations from floral shops, beauty shops for gift cards to be raffled as well as any donations of tuxedo attire.
FREE MUSIC DOWNLOADS
Free CCM has a free download of Phillips, Craig & Dean's "Great, Great, God," as well as songs from Jeremy Horn, Todd Agnew, Chandler Roberts, Darlene Zschech, Ashes Remain, Jonny Diaz, and The Afters.
LINK: FreeCCM Free Music Downloads
New Release Tuesday also has a free download of Phillips, Craig & Dean's "Great, Great, God," "Let Go" by Flame featuring DecemberRadio, "You Never Give Up" by Chris Morton, as well as songs by Jeremy Horn, JSon, and Life Church Worship.
LINK: New Release Tuesday
I mentioned this on our Facebook page yesterday, but for those of you who do not have Facebook or may have missed it, Third Day temporarily is offering a free four song sample of songs from the "Make Your Move Tour." The songs included are "Children of God," "Surrender," "Make Your Move," and "Trust In Jesus." Just head over to their website for all the juicy details.
LINK: Third Day Free Music
Noise Trade is one of my other favorite music stops. They ask participants to share the music they download with others. When you download music, you can leave the artist a "tip" for their music and pay what you would like or you can share the music with others to get the word out about the band or artist. When I picked up my Third Day music, I found that Noise Trade was involved. I have already picked up music from these artists, but I thought you might like to check out some of the great offerings they have. Here are just a few: Jars of Clay Spring Tour Sampler, Jimmy Needham, and OC Supertones. Lots of great music to discover!
LINK: Noise Trade
GREAT SALES
Elegant Brides in Prescott Valley is having a huge 1/2 off sale on their Mary's Beloving Collection of ball gowns. This sale is for in stock only. This sale will go on through the month of March.
Claire's has an awesome online sale going on right now. Ten items for $10! Head over to their website to pick up some awesome deals. This could be a great way to stock up early on those sweet little stocking stuffers. Don't laugh, it is never too early to take the edge off of Christmas.
LINK: Claire's 10 for $10 Sale
GROCERIES
FRY'S
Boneless Pork Loin, Half Loin, Sliced Free (limit 2) $1.97 lb
Foster Farms Chicken Sale Fresh, USDA Grade A 1/1 of Equal or Lesser Value or Like Item Free
Kroger Boneless Corned Beef Brisket Point Cut (limit 2) $1.79 lb
Blue Bell Ice Cream Select Varieties 64 oz $4.99
Tostitos Tortilla Chips Select Varieties 9-13 oz or Salsa 15.5 oz 2/$5
On The Vine or hot House Tomatoes 88 cents lb
Gala, Fuji, Ambrosia, Granny Smith, Red or Golden Delicious Apples 88 cents lb
Green Cabbage 4lbs for $1.00
Red Potatoes 2/99 cents lb
Green Bell Peppers or Cucumbers 2/99 cents
Yellow or Zucchini Squash 99 cents
MIX AND MATCH ANY 10 PARTICIPATING PRODUCTS AND SAVE $5 INSTANTLY (Price reflects $5 group savings when buying 10 participating items)
Nabisco Snack Crackers or Ritz Crackers Select Varieties 5.5-16 oz $1.98
Lay's Potato Chips or Doritos Select Varieties 10-11.5 oz $1.99
Breyers Ice Cream $2.49
SunnyD Select Varieties 64 oz or Pringles Super Stack 5.71-6.73 oz 99 cents
Dannon Yogurt Select Varieties 4-6 ct or 32 oz $1.49
Post Cereal Select Varieties 13-25 oz or Kellogs Cereal 10-20 oz $1.99
Kraft Mayo or Miracle Whip Select Varieties 22-30 oz $2.49
SAFEWAY
Assorted Pork Loin Chops Bone-in $1.49 lb
Fresh Safeway Drumsticks, Thighs or Leg Quarters Bone-in 99 cents lb
Whole Pork Shoulder Blade Roast Bone-In Sold in Bag $1.187 lb
Nathan's Famous Beef Franks 14 oz Select Varieties1/1 Free Save up to $6.49 on 2
On The Vine Cluster Tomatoes 97 cents lb
Pantry Essentials Milk Gallon, Whole, 2 %, 1 %, Creamy Fat Free or Fat Free $1.57 limit 2
Safeway Apple Juice 64 oz Select Varieties $1.99
Cantaloupe Melon 2/$3
GREAT FLIER COUPONS (just a few listed here)
Doritos 11-11.5 oz Select Varieties $1.69 (limit 4)
Snyder's Pretzels 9-10 oz Select Varieties $1.69 (limit 4)
Nature Sweet Cherry Tomatoes 10.5 oz container 99 cents (limit 2)
Progressor Healthy Soups 18.5-19 oz Select Varieties $1.39 (limit 6)
Wish-Bone Salad Dressing 16 oz Select Varieties $1.19 (limit 3)
Rice or Pasta Roni Select Varieties 4.3-7.9 oz 89 cents (limit 10)
Mission soft Taco Flour Tortillas 10 ct $1.49
ALBERTSONS
Chuck, Cross Rib or bottom round Roast Boneless 1/1 Free of Equal or Lesser Value (reg $5.99 lb)
Fresh Boneless, Skinless Chicken Breast $1.67
Red Ripe Strawberries 3 lb $3.77 (limit 2)
Albertsons Gallon Milk Select Varieties $1.67
Ruffles or Tostitos Chips 8.5-13 oz Select Varieties $1.99 each when you buy 3 (limit one reward)
Swai or Tilapia Fillets Sold Frozen in Family Packs $2.99 lb
Pork Picnic Roast Bone-in $1.49 lb
Pork Spare Ribs Frozen 1/14 Free (reg retail $4.99)
In The Deli - Rotisserie Turkey Breast, Jennie ) Honey Smoked or Oven Brown Turkey Breast or USA Gold Honey or Baked Ham off the bone $5.99 lb
In The Deli -Stella Baby or Natural Swiss, Muenster or Provolone Cheese $5.99 lb
Marie Callender's Fruit or Pot Pies 10 oz Select Varieties 2/$4
Green Cabbage 49 cents lb
Red Potatoes 79 cents lb
Extra large Purple Eggplants 2/$3
Zucchini, Yellow or Grey Squash 99 cents lb