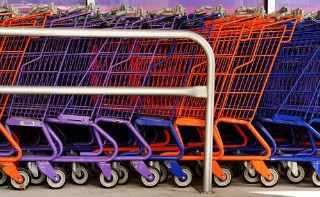 GREAT WEBSITES
When I lived in Rhode Island, I loved to go to the local farms and go strawberry or apple picking. It was a great way to spend time with the family and a great way to get some seriously fresh fruit. Now I am happy to report that I found a site that lists places that you can pick your own fruit. It is simply PickYourOwn.org. Click on your state and see what is available where you live. Phone numbers are also provided as well as many links to farm websites. Always call first to check on their hours and confirm that they are still operating.
LINK:
PickYourOwn.org
If you or someone you know need some assistance with caring for a pet, contact the humane society to see if you can get some assistance. Sometimes they get donated food and are able to help families out. If you need some veterinary assistance, check out the Humane Society's website. There are lots of organizations out there that can help. Each one has their own guidelines. Here are some that I found when I went to the site. They also have a link so you can check out assistance in various states.
IMOM Inc.:
IMOM.org
Help-A-Pet:
help-a-pet.org
The Pet Fund:
thepetfund.com
Good Sam Fund:
goodsamfund.org
United Animal Nations LifeLine Fund:
uan.org
Brown Dog Foundation:
browndogfoundation.org/home
Feline Veterinary Emergency Assistance Program:
fveap.org
Feline Outreach:
felineoutreach.org
Cats In Crisis:
catsincrisis.org
The Perseus Foundation (cancer-specific):
PerseusFoundation.org
Canine Cancer Awareness:
caninecancerawareness.org
Cody's Club (radiation treatments):
codysclub.bravehost.com/
Diabetic Pets Fund:
petdiabetes.net/fund/
The Mosby Foundation:
themosbyfoundation.org
Magic Bullet Fund (cancer-specific):
themagicbulletfund.org
The Binky Foundation:
binkyfoundation.org
God's Creatures Ministry Veterinary Charity:
http://www.all-creatures.org/gcm/help-cf.html
Jake Brady Memorial Fund:
http://www.myjakebrady.com/memorial_fund.shtml
GiveForward (set up a personal fundraising page):
http://www.giveforward.org/
COOLING TIPS
Some of these are no brainers and some are things to just keep in mind as the days get warmer.
Fans use less electricity than air conditioning. When you get up in the morning open the windows and run the fans to get the air circulating. Be sure to open the windows in the part of the house that is not getting hit directly by the sun's rays. Keep shades drawn on those windows.
With the AC on turn on your ceiling fan to run counter clockwise. This will help cool the air. You can raise your thermostat 4 degrees without noticing the difference. One key thing to remember is that a fan does not need to be on if you aren't going to be in the room. A fan doesn't cool the room it cools a person.
Keep lotions and toners in the refrigerator, and they will help cool you down when you apply them. You can also use minty soaps and shampoos. These will also help cool you down.
Don't forget this great beauty treat that can also keep you cool. Chill a cucumber in the refrigerator. Cut some thin slices and lay them on your eyelids and forehead.
Dress in lightweight materials like cotton. When you get home from work or school, change into more comfortable lightweight clothes.
Stay indoors. Take the opportunity to enjoy free cool air by browsing at the mall or heading into the library.
Fill a hot water bottle with cool water and place behind your knees or under your ankles to help cool you in the evening. This is a great way to cool you for a good night's sleep.
FREEBIES
PF Chang's has a printable coupon on their Facebook page for free Lettuce Wraps with any food or drink purchase. Just click on the Free Lettuce Wraps tab on the left side of their Facebook page. The coupon is good from July 6th through the 31st.
LINK:
PF Chang's Free Lettuce Wraps
While supplies last, head over to sign up for a sample of Honey Nut Cheerios.
LINK:
Honey Nut Cheerios Sample
Like Quaker Oatmeal Squares on Facebook, and again, while supplies last, get a free sample of their cereal.
LINK:
Quaker Oatmeal Squares Sample
Walmart.com has a free sample up for grabs for L'Oreal Youth Code. These samples go very fast so be sure to sign up right away!
LINK:
L'Oreal Youth Code
Lowe's Build and Grow Clinic this Saturday, July 9th is for a cute little tow truck. Sign your kids up right away and let them enjoy a free activity that will be fun and teach them something too.
LINK:
Lowe's Build & Grow Clinic
Michaels has some great Make It Take It activities for adults! Some require a purchase and some do not. Check on the link below and get some info on some great Christmas In July crafting opportunities.
LINK:
Michaels Make It Take It Christmas In July
FREECCM has free downloads this week from Fee, Stephen Cole, VOTA, Addison Road, 33Miles, Stellar Kart, and Cloverton. They also have some great giveaways too. Check them out and get some great free Christian music. Remember, you do need to be a member, but it is free and worth it. They don't spam you.
LINK:
FreeCCM