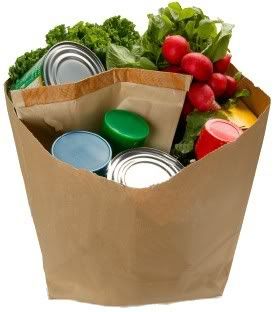 There is a wonderful organization that I want to share with you. They do not have any branches meeting right now in Arizona, but I am praying that one day they will. Crossroads Career Network is a national non-profit Christian ministry that is helping churches minister to individuals who are facing the job market lows. They meet all over the US and have a website with a huge amount of information! They have everything from workbooks, job listings, and helpful videos. Seriously this is a great place for a job hunter to gain some insight.
One of the things I was really excited to share was their Career Workbook which helps as they say "define the right job and career for you." It is 80 pages of serious career help. Follow the link below to download the workbook, but stick around for all they have to offer. This could be a real help for you or someone you know. There is also a wonderful section called
Discover Your Calling
. How many times have you wondered and wanted to know God's calling in your life? This could really help you find some direction.
LINK:
Career Workbook
Tax time is here, and you definitely want to do all you can to minimize your taxes. Take a look at this link to a great article from Bankrate.com about ten overlooked tax breaks. It is a very brief article that may have quite an impact on you.
LINK:
Ten Overlooked Tax Breaks
FREEBIES
Walmart.com has a free sample of Purina Beyond can or dog food.
LINK:
Purina Beyond Sample
Costco members can sign up for a free sample of Kirkland Household Surface Wipes.
LINK:
Kirkland Household Surface Wipes
Costco members can also sign up for Frederic Fekkai hair care samples. If you are a member, I strongly urge you to check it out. I love Fekkai's products. Again samples are while supplies last.
LINK:
Frederic Fekkai hair care samples
Check out Eucerin's Facebook page and give them a like for a free sample of Daily Skin Balance while supplies last.
LINK:
Eucerin Sample
While supplies last sign up for a free subscription to Ski Magazine at Value Mags.
LINK:
Free 12 issue subscription to Ski Magazine
I have no idea if this offer has gone yet. The first 3,000 to respond and sign up at Right At Home will receive a Spring Clean Gift Pack.
LINK:
Spring Clean Gift Pack
Because Tide had some technical difficulties the last time they did their giveaway, they are going to do it again. Check out their Facebook page for details today.
LINK:
Tide Giveaway
Teachers, librarians and book sellers can sign up for one free Poetry Month poster. It is really beautiful and if you are a teacher it really is a great way to publicize poetry month (April) in the classroom. Limit one per person.
LINK:
Poetry Month Poster
Get a free subscription to Living The Country Life (three years four issues a year) by following the link below. Get this while supplies last.
LINK:
Living The Country Life magazine
While supplies last sign up for a free sample of Miracle Whip. The link is at the top of the page on the website.
LINK:
Free Sample of Miracle Whip
Another great sample while supplies last, sign up now for a free sample of Natural Nutrition Cat Food. I was pretty happy about this because I have a VERY finicky cat. I actually have two cats. One is finicky. The other will eat anything like tape, pebbles and beyond. :)
LINK:
Fee Cat Food Sample Natural Nutrition
iTickets.com has some new free music this week. This week it is all about praise and worship music. Sign up for membership if you haven't already. This week you can download Paul Baloche's "Open The Eyes of My Heart" and "You Alone" by Reflect Worship.
LINK:
Free Music Download
Free CCM also has a heart for worship this week with a free worship song from Gateway Worship. Download "O The Blood" featuring Kari Jobe. Free CCM still has downloads from Cloverton, Know Hope Collective, Parachute Band, Jonny Diaz and Todd Agnew.
LINK:
Free Music Download