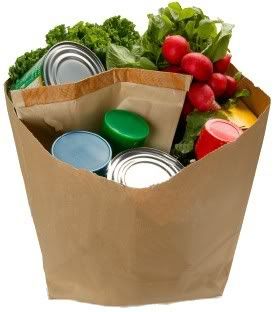 Here is a great website for saving money. Mashupmom.com. Mashup Mom is a website with all kinds of valuable information. There are printable coupons, e-coupons, store deals and freebies, and information on working from home. Seriously, this is a fine site that you are going to love.
LINK:
Mashup Mom
RECYCLING ORGANIZING TIP
It is cold and flu season which means if your family is anything like my family, you are using a lot of tissue. Instead of just throwing the empty boxes out, consider cutting the tops off and using them as organizers in the various drawers around the house. They are great in the bathroom to organize make up, brushes, curling irons and hair accessories. They also work great to keep an underwear and sock drawer in order. Don't cut the tops off and use them to hold the plastic bags you take home from the store for later use. Keep them in the laundry room to toss in lint from the dryer. When it is filled up, toss it out.
Or don't toss out that dryer lint. There are actually some things you can do with it.
Dryer Lint Crafts -
PlanetPals.com
has some craft recipes that help you make clay, paper, and paper mache.
Dryer lint can be used as a compost ingredient.
Dryer lint can be left in the trees for birds to use as nesting materials. This works great for the birds but the draw back is it also provides some cozy materials for mice. Weigh this into the equation before you spread the lint out for this use.
I have also seen dryer lint suggested as a great fire starter for camping or for the fireplace. Some suggest putting some lint inside toilet paper or paper towel tubes, and filling the ends of the tubes with newspaper. The tubes can be inserted into the wood as kindling. I also read about filling up cardboard egg carton slots with dryer lint, covering the lint with melted wax, letting this dry and then separating each egg cup by tearing them apart and using those as starters as well. Some are for these methods and some are against it. Do you own searching and check it out. By the way, safety was not an issue. Some people just felt it didn't work well where others felt it did. I do know that one of our listeners, BJ uses egg cartons and melted wax as starter so that definitely does work. The lint is just an added part. If you do use dryer lint for burning, I have been told that cotton lint is the way to go. Stay away from polyester lints as they can be smokey.
FREE SAMPLES
Walmart.com has another free sample of Maybelline FIT Me foundation. Sign up and get all 18 shades. This is a whiles supplies last so don't wait on it.
LINK:
Maybelline FIT Me Foundation
FREE FOOD
Taco Bell is giving a coupon to the first 1 million people to like them on Facebook. This coupon is worth one free crunchy taco. You do have to print the coupon. You will probably notice that they have over a million people already liking them, but this is new so give it a shot.
LINK:
Taco Bell Free Taco
Like Cheez It on Facebook and vote for their new flavor, and while supplies last you can get a free sample. I love Cheez-Its so this is a freebie, I couldn't pass up. Hurry though.
LINK:
Cheese It Sample via Facebook
FREE FAMILY RESOURCE
Dr. David Jeremiah has Love Handles. No not the belly kind, the kind that can lead to relationship bliss. Here is a quote from the website: Love Handles" provides twenty-five key topics where the two divergent views can be looked at and the "perfect blend" can be found to promote harmony in a relationship. Learn how to "get a grip on bliss" with "Love Handles."
LINK:
Love Handles
FREE ENTERTAINMENT
I just love, love, love FreeCCM. They always have interesting music news, interviews and even devotionals, and of course there is the plethora of free music! This week's newest free be is Jonny Diaz song "What I am Waiting For." There are still some great flashback tunes from Todd Agnew, Sara Groves, Phil Wickham, The Afters, and Chris Rice.
LINK:
Free CCM Music
For a limited time you can download a 4 song EP from Abandon Kansas via Amazon.
LINK:
Abandon Kansas download
If you are new to Amazon On Demand you can sign up and get $5 credit. This credit has to be used by March 31, 2011 and cannot be used on every video on demand (the video will tell you this). The credit will be applied to qualifying purchases through their video on demand.
LINK:
Amazon Video On Demand promo
Lowe's Build and Grow Clinics has a special project on February 12th. Your child can build a music box with a heart shaped lid. It is very, very cute. While at the sign up page you might also like to sign up your child for the class on February 26th to build a pull-back #48 race car. Check out the link for all the details and to sign up. Classes begin at 10:00 am, and remember you must follow the link to register.
LINK:
Lowe's Build and Grow Clinics
Send a virtual Valentine from an app on the Redbox facebook page, and you will get a code for a free Valentine's movie rental for you and your recipient will get one too! This rental code will only be good on Valentine's day. There are several varieties to send, and they are awfully cute. Even the intro is pretty sweet.
LINK:
Free Redbox rental code when you send a Valentine