Another little post from my day job at Radio Shine.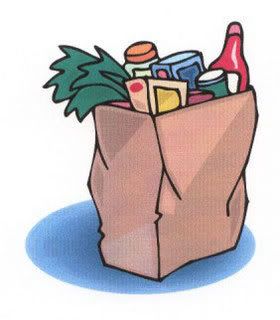 Recently my husband upgraded my phone to a Droid. First of all, let me say that I just love it. Second, I have been totally thrilled in that it has a Kindle app. I am a book freak, and having the opportunity to have a book with me all the time via my phone is just awesome. Another awesome thing is that Amazon has a bunch of free books for the Kindle. You do not need a Kindle or a smartphone to enjoy this. You can load the Kindle software to your computer for free. Check out this link for that:
Free Kindle Reading Apps
Now back to the free downloads. There are many ways to look for free downloads. There are three ways that I have used. One is to go to the
Amazon Best Sellers list in the Kindle Store
. One side shows the top paid book, and the other side shows the top free books. Another thing that I do is go to the Kindle section and type in different Christian publishing houses (example Tyndale, Kregel, Revell and Thomas Nelson). A list of their available Kindle books will show up. I sort the list according to price (low to high). You can quickly see what is free. Also when you look at one book, you will often see other books people bought when purchasing that title. Many of those will also be free. You can also search people's lists. There are many lists that other members created with free books they found.
When doing my free book hunt, I was thrilled to find not only a bunch of free books, but free books by many of my favorite Christian authors and other awesome Christian authors I have heard of but not read. I can tell you that I have been going a little crazy, but in a totally good way. The free books change frequently, but here are some you can check out right now. Follow the links to learn more about the books. Again, some of the books will only be free for a short time. All the books I listed are rated on average four stars.

The Holy Bible English Standard Version from Crossway Bibles
(I do want to say that from the reviews it can be a bit hard to navigate as you can go to chapter but will have to page turn for verse. It is still great to have a Bible right on hand and you can't beat free).
Craving God by Lysa Terkeurst
(This is a 21-Day devotional challenge to accompany Made To Crave. I have been re-reading More Than A Good Bible Study Girl by Lysa, and knew I had to grab this one).

A Woman Called Sage by DiAnn Mills
(looks like a western romance)

Fools Rush In (Weddings by Bella, book 1) by Janice Thompson
(a book set in today)

Happily Ever After by Susan May Warren
(One of my faves. This book looks sweet. Also set in today)

Stuck In The Middle (Sister-to-Sister, book 1) by Virginia Smith
(I have read lots of Virginia's books. She is a fabulous author. I am also reading this now. Again, set in today)

Love On A Dime by Cara Lynn James

Hide In Plain Sight by Marta Perry
(mystery romance)

The Apothecary's Daughter by Julie Klassen
(a Regency book)

The Centurian's Daughter (Acts of Faith, book 1) by Janet Oke and Davis Bunn
(the story of the Roman soldier whose servant is healed by Jesus)

The Potluck Club (The Potluck Club book 1) by Linda Evans Shepherd and Eva Marie Everson

Invisible (Ivy Malone Series #1) by Lorena McCourtney

Last Light by Terri Blackstock


Against All Odds (Heroes of Quantico Series, book 1) by Irene Hannon

The Justice Game by Randy Singer

Deeper Water (Tides of Truth series) by Robert Whitlow
Happy reading!
FREEBIES
With the winter chilly weather, this is a freebie I think you will love. Actually I have had this before and it is incredible. While supplies last, sign up for your free sample of Cream of Wheat Cinnabon. It is so good, you would almost want to eat it for dessert. Follow the link below for your sample.
LINK:
Cream of Wheat Cinnabon
Get Ready Hand Washing Timer. American Public Health Association is offering the Get Ready Hand Washing Timer. Proper hand washing plays a key part in maintaining good health. Follow the link below get yours while supplies last. If you miss out, remember you can also wash your hand while singing the Happy Birthday song.
LINK:
Hand Washing Timer
Blockbuster joined the DVD rental trend and is located at many Safeway stores. Here is a one-time use code available that is supposed to work until January 18: ESU11B. You do need a credit card in order to rent.
Don't ignore this freebie. I used to work for an orthodontist, and one thing I learned was how important it is to floss. Flossing can be hard, but DenTek has worked to make it easier. They have a free sample available on their website now. Take advantage of this freebie while supplies last.
LINK:
Free DenTek floss pick
I brought this up last year when they did it, and I have to mention it again this year. Pedigree is offering a coupon for 20 lb of Pedigree dog food to anyone who adopted a dog in the year 2010. This is a printable mail in form, and you are required to fill out the form in its entirety and include proof of adoption. The documents required are on the form. Do not send in originals. The form needs to be received by February 2011. It does not say end of February, so be on the safe side and get it out quickly.
LINK:
Pedigree free dog food for adopters in 2010
Become a Fan of Go Red for Women on Facebook, and you can get a red dress pin. Go Red For Women encourages awareness of the issue of women and heart disease, and also action to save more lives (directly from facebook page). This is a great way to fashionably spread the word.
LINK:
Go Red for Women red dress pin
If you haven't tried for this one, sign up for a free sample of EmergenC. They will send you more than one. This is another great thing to have around during this chilly weather.
LINK:
EmergenC
True Lemon is a great way to add some lemony zing (oh how corny is that?) to any beverage. The packets are totally convenient, and now they also have lime and orange. Follow the link below.
LINK:
True Lemon Sample
Dove is still offering a free sample of Dove Damage Therapy. If you have not picked this up, get it while you can. It will make your hair feel great.
LINK:
Dove Damage Therapy
This one is a tasty offer. Literally, Yoplait yogurt which just happens to have 2 times the calcium of the leading yogurt is offering a freebie! Fill out the easy form and get yourself a cup. This offer is good while supplies last or until May 31, 2011. No PO Boxes.
LINK:
Free Yoplait
I don't know if I have the guts to do this, but with Shout Color Catcher you can mix your colors and not worry. Just pop in the color catcher, and it will grab those colors so they will not bleed. Available while supplies last. One per household.
LINK:
Shout Color Catcher
It is back again for those people who haven't picked it up yet. Check out Nescafe Taster's Choice gourmet coffee singles.
LINK:
Nescafe Taster's Choice Coffee Singles
If you like tea, you may like to get a sample of Persimmon tea. Get your sample while supplies last.
LINK:
Persimmon Tea
Get on this one fast. Walmart.com has free samples of Crest 3D White Whitestrips while supplies last. These are pretty awesome so don't hesitate.
LINK:
Crest 3D White Whitestrips
Here is a link to some free samples from Fry's. Included are samples of John Frieda, an American Baby magazine subscription, Poise, and Prilosec.
LINK:
Fry's Free Samples
Free sample of Steviacane through their Facebook page. Steviacane is another sweetener from the stevia plant.
LINK:
Steviacane
Costco members can sign up for a sample of their Kirkland shampoo and conditioner. I have liked a lot of the Kirkland products so far. Hit the link. Samples available while supplies last.
LINK:
Kirkland Shampoo and Conditioner
FREE ENTERTAINMENT
iTickets.com has two free song downloads this week. You can download "Gave It All" by the Parachute Band and "Say Say" by Kristian Stanfill.
LINK:
iTickets free downloads
FreeCCM has some great free music downloads too. You can join up and download The Afters "Love Lead Me," Chris Rice "O Freedom," as well as "Silent Night" by MercyMe and "It Came Upon A Midnight Clear" by Sara Groves.
LINK:
FreeCCM free downloads