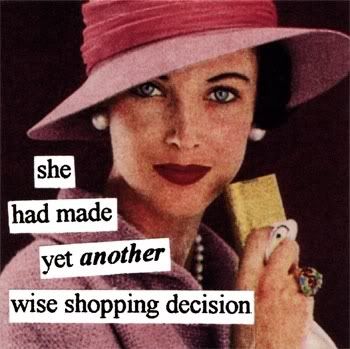 WEBSITE LOVE
There are reward programs for our credit cards, the airlines we fly, retail stores, hotels and I am sure more. Rewards for loyalty is great! The problem is trying to keep track of them all. Knowing when you have reached a reward limit, when a reward period expires and even changes can mean a lot of information to juggle. Thankfully Awardwallet.com can help you. Awardwallet.com keeps track of your rewards for you. Why is this important? Because if you aren't keeping up on what you have, you could easily lose it. Why waste what you have earned through your loyalty. Check it out at the link below.
LINK: Award Wallet
FREEBIES
Rewards Gold has another opportunity for you to get a free subscription to Martha Stewart Living Magazine. Sign up, do a survey, share with a friend and get your awesome magazine subscription. I love Rewards Gold. They have hooked me up with some great magazines. Check this out soon too, because this could go really fast.
LINK: Free Martha Stewart Living Magazine
Into the news? You might like to also check out this link for an opportunity from Rewards Gold to earn a subscription to Newsweek magazine.
LINK: Free Newsweek Magazine
Send mom a free E-Card from Denny's and you both will get a coupon for a free Skillet Cookie A La Mode with your entree purchase.
LINK: Denny's Skillet Cookie Coupon with Mom's Day E-Card
Take mom to Ikea for a free Mother's Day breakfast of scrambled eggs, bacon, potatoes and a cup of coffee. Mind you, it isn't the priciest breakfast in town anyway, but still it is a great treat. This breakfast deal is good until 11:00 AM.
LINK: Mother's Day Breakfast at Ikea
Send a free movie to all the moms you know on Facebook by heading over to the Redbox Facebook page and sending them an E-Card. This freebie is only good for Mother's Day. Enter your phone number afterwards if you like, and they will text you another rental code.
LINK: Redbox Mother's Day Free Movie
While supplies last sign up for a free sample of Palmer's Cocoa Butter Formula Stretch Mark Care. This is also an entry to a giveaway for a special gift basket from Palmer's. They will send you a confirmation email so be sure to look for it.
LINK: Sample of Palmer's Cocoa Butter Formula Stretch Mark Care
While supplies last head over to Propel's Facebook page for a free sample of Propel Zero On-The-Go flavor pouches.
LINK: Propel Flavor Samples
FREE EBOOKS
The Organized Kitchen by Brette Sember (AMAZON) (BARNES & NOBLE)
Words Spoken True by Ann H. Gabhart (AMAZON) (BARNES & NOBLE)
21 Bacon Dessert Recipes That You'll Wish You Would Have Tried Sooner (AMAZON) (OH MAN SORRY NOT FREE ANY MORE, BUT IT IS ONLY 99 CENTS)
Pearl In The Sand by Tessa Afshar (AMAZON) (BARNES & NOBLE)
Circle of Friends Cookbook Volume 2 25 Brownie & Bar Recipes (AMAZON) (BARNES & NOBLE)
FREE ACTIVITY
Friday, May 11th is National Public Gardens Day! Participating gardens in Arizona are as follows:
Arizona-Sonora Desert Museum in Tucson
Boyce Thompson Arboretum in Superior
Desert Botanical Gardens in Phoenix
The Rose Garden at Mesa Community College
Tohono Chul Park in Tucson
Tucsan Botanical Gardens
Print out your tickets by following this link from Better Homes and Gardens. You can take up to a party of 10 (including yourself).
COUPONS
Don't forget to head to SavingStar and add in the latest coupons to your loyalty cards. It may take some time, but those additional savings can add up to Paypal cash, Amazon gift cards and more.
LINK: SavingStar
Follow the link below to print a $1 off coupon on one Cherry Berry Chiller from McDonalds. This looks like a perfect warm weather treat. The coupon expires on June 15th so don't hold off too long.
LINK: Cherry Berry Chiller Coupon
ENTERTAINMENT DEALS
Rent one movie at a Block Buster Express Kiosk and use the code 2MOVIES and you can get $1 off your second movie rental. This coupon code is good until 5/13. What a great deal with the weekend coming up! Follow the link below to find a kiosk near you.
LINK: Block Buster Kiosk
FREE MUSIC
Don't forget to head over to FreeCCM for free music downloads. This week you can get music from Mark Wagner, Lara Landon, Shane & Shane, Sara Groves, 33Miles, Fuzed Worship and Chris Rice.
LINK: FreeCCM Free Music Downloads
GROCERIES
FRY'S
Blackberries 6 oz 98 cents
Red Tomatoes on the Vine 75 cents lb
Kroger Cheese Select Varieties 6-8 ox 3/$5
D'Anjou Pears or Navel Oranges 99 cents lb
Private Selection Roses Assorted Colors Dozen $8.88
SAVE $4 INSTANTLY AND AN ADDITIONAL $1 IS DONATED TO THE USO MIX OR MATCH 10 PARTICIPATING ITEMS WITH FRY'S CARD. PRICES BELOW REFLECT SAVINGS WITH MIX OR MATCH 10
Pepperidge Farm Goldfish Select Varieties 6.6-8 oz 99 cents
SunnyD Select Varieties 64 oz 99 cents
Van Camp's Pork and Beans 15 oz 29 cents
Doritos or Ruffles Ultimate Select Varieties 8-11.5 oz $1.99
Marie Callender's Select Varieties 8.5-19 oz $1.99
Healthy Choice Select Varieties 9.5-12.5 oz $1.99
Kettle Brand Potato Chips Select Varieties $1.99
Old Spice or Gillette Body Wash Select Varieties 16-18 oz $2.99
Freschetta or Red Baron Pizza $3.99
Fuze or SNapple Select Varieties 16-16.9 oz 99 cents
Hillshire Farm Smoked Sausage Select Varieties Ropes or Links 13-14 oz
Coffeemate Coffee Creamer $2.59 each
Ragu Pasta Sauce Select Varieties 16-26 oz $1.17
SAFEWAY
Ranchers Reserve Beef Loin New York Strip Steak Bone-in $4.99 lb
Sweet Strawberries 1lb container $1.28
Navel Oranges 59 cents lb
Fage Greek Yogurt 5.3-7 oz Selected Varieties 10/$10
Smart Ones Meals 3.95-11.5 oz Selected Varieties 5/$10
General Mills Honey Nut Cheerios 12.25-11.5 oz $1.88
Jennie-O Turkey Store Extra Lean Ground Turkey Breast 20 oz $4.99
Chef Boyardee Canned pasta 7.25-15 oz Select Varieties $1.00
Duncan Hines Cake or Traditional Brownie Mix 16.5-19.95 oz Selected Varieties $1.11
Red, Orange, Yellow or Green Bell Peppers $1.00 each
ALBERTSONS
USDA Choice Ribeye Steak Bone-in Family Pack $4.77 lb
Cold Water Lobster Tails 3 oz Minimum $3.99 each
Dozen Rose bunch Assorted Colors $8.88 Each
Albertsons Gallon Milk Select Varieties (limit 2) $1.57
Lay's or Tostitos Chips 9-13 oz Select Varieties $1.99 When you buy 3 (limit one reward per transaction)
Fresh Leaf Lettuce Red, Green, Romaine or Spinach 99 cents each
Anjou or Red Pears 99 cents lb
Healthy Choice Steaming Entrees 8-9 oz, Marie Callender's Pot Pies 10 oz, or Kid Cuisine Meals 7.6-10.6 oz Select Varietes 5/$10
Old Orchard Cranberry Naturals, Albertsons Apple Juice or Cider 64 oz Select Varieties $1.99
Surf 2x Liquid Laundry Detergent 50 oz Select Varieties $2.99