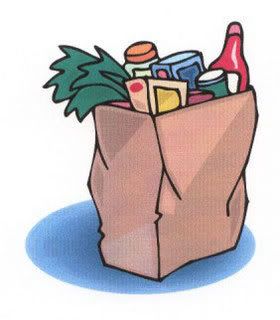 GREAT APP
When you are out and about you may find the need to find a WiFi spot. WiFi Finder is the perfect app for you. Search out the hotspots for where you are or where you are going. After the app finds the spots, you can simply save the ones you may use to your favorites. That way you know where to go when you are out and about which comes in handy if you don't have WiFi. This app is available at Android Apps and iTunes.
LINK: WiFi Finder Learn More
WEBSITE
This is the story of my life. My personal motto back when I had one (I'm talking AOL time) was "Where are my keys?" I have pretty much gotten this whole thing down finally. It took me many years, but I learned the key was to basically put my keys in the same spot. Now my personal phrase or motto is "Can you call my cell phone?" This is because I will get involved with something while holding my phone, and distractedly set it down. Basically it might as well be in an abyss. If my husband is home, I would simply ask him to call my phone. It is effective but embarrassing. If he isn't home, it is a little more complicated. Well, not anymore. Now I simply go to wheresmycellphone.com, enter in my phone number, and it rings. Of course you do need to remember not to put your phone on silence. :)
LINK: Where's My Cellphone
SUMMER PET HAIR TIPS
The summer is coming and at the very least we have been experiencing fluxes of warmer weather. What does that translate to? Shedding. I thought now would be a nice time to share some pet hair help.
I have a long hair and a short hair cat. The long hair is a tough customer because she has so much hair, but it does come off in clumps. The short hair just leaves hair EVERYWHERE. You can purchase all kinds of fancy doodads to clean up that hair, but really, it is not necessary. Here are a few tips.
1 - Remove pet hair from furniture, clothing, even carpeting by donning dish washing gloves (yep those big honkin' gloves mom used to where) and rub the fur right off. It seriously works great. You can also use gardening gloves if they have the little rubber nubs on them.
2 - A long squeegie also works like a charm to remove fur from rugs just like a push broom. It seriously works remarkably well, and you can pick one up fairly cheaply.
3 - Brushing daily helps as well of course. One extra trick is to dampen your hands and pet your...well...pet and then use a comb or brush on them.
4 - Dampen a dish towel or old hand towel and repeatedly rub the pet with the towel. It will accumulate a bunch of hair and you wont. :)
FREE FOR KIDS
Lowe's Build and Grow Clinic will teach the kids how to build a Game Show Chip Drop Game on Saturday, April 14th. It is basically like a mini plinko game and very cute. Follow the link to see locations near you, and sign up now. Spaces are limited. If you enter your email, you will see how many spaces are left. Don't forget to sign the kids up for Saturday, April 28ths Build and Grow Clinic, because the kids will build a little terrarium. What a great start to learning how to grow yummy goodies in the warm months!
LINK: Lowe's Build and Grow
FREEBIES
New Walmart photo accounts get free 25 4x6 prints. You must ask for in-store pick up in order to get these free. Otherwise you will pay for shipping. Follow the link below.
LINK: Walmart 25 free photo prints for new accounts
Like Cutex on Facebook and get a free sample of their Advanced Revival Nail Polish Remover pads. I do not know how many they will be giving away. This is of course while supplies last.
LINK: Cutex Sample
FREE MAGAZINE
While supplies last Value Mags has a free 20 issue subscription for Family Fun Magazine. This is a great magazine for those with elementary school and younger aged children. There are always great crafts, recipes and articles. This is a no strings attached subscription, but again, hurry while supplies last.
LINK: Family Fun Magazine
FREE MUSIC DOWNLOADS
FreeCCM has a fabulous mix of free music to download. Get songs from Sara Groves, Chris Rice, Fuzed Worship, Heather Williams, Phillips, Craig & Dean, Jeremy Horn and Todd Agnew.
LINK: Free Music Downloads at FreeCCM
Sign up for New Release Tuesday and get your free downloads this week from Rhema Soul, Young King David, Tree Hill Collective, Willet, His Legacy, and Dana Macaulay.
LINK: New Release Tuesday Free Music Downloads
FREE BOOK DOWNLOAD
Thomas Nelson invites you to download a book in the Old Testament in their new translation "The Voice." It is a great intro into a new translation of the Bible that reads like a story. Your choice is to download a PDF of Genesis or Isaiah.
LINK: The Voice Download from Thomas Nelson
GROCERY
ALBERTSONS
Sanderson Farms Fresh Chicken, Drumstick, Thigh, Leg Quarters, Jumbo Pack or Whole Fryer
99 cents lb
Pork Sirloin Chops Boneless, Thick Cut $1.99 lb
Farmer John Bacon Regular or thick 12 oz or Smoked Sausage Polish or Louisiana Hot Links 16 oz Select Varieties $1.99
New Crop California Sweet corn 5/$1 (limit 10)
Tropical Mangos 2/$1
Albertsons Gallon Milk Select Varieties $1.57 Gallon (Limit 2)
Kellogg's Cereal 9-15 oz Select Varieties $1.88 (limit 4)
Fresh Express Garden Salad 12 oz 99 cents each
Large Navel Oranges 99 cents lb
Large Red Delicious Apples 99 cents lb
10 FOR $10 SALE MIX OR MATCH ALL JUST $1
Hunt's Pasta Sauce 24 oz
Barilla Pasta 12-16 oz
\Dressing 16 oz
Knorr Rice or Pasta Sides 3.8-6.4 oz Select Varieties
Chef Boyardee Canned Pasta 14.75-15 oz
Ro-Tel 10 oz
Banquet VAlue Meals 4.66-10.25 oz
Michelina's Entrees 4.5-9.5 oz
La Choy Chop Suey Vegetables 14 oz
La Choy Soy Sauce 10 oz
Hunt's Barbecue Sauce 21.6 oz
SAFEWAY
Assorted Pork Loin Chops Bone-in 1/1 free (save $3.69 lb on 2)
Gorton's Large and Value Pack Selections 14-24.5 oz Select varieties Frozen 1/1 free (save up to $6.99 on two
Arm & Hammer Detergent 60.5 to 75 oz Liquid Selected varieties 1/1 free Save up to $5.99 on two
Chicken Leg Quarters Frozen Sold in a 10 lb bag 75 cents lb (sold at $7.49 each)
Mix and Match Event Veggies and Fruit 10/$10
Green Zucchini or Yellow Squash 10 lbs for $10
Texas 1015 Sweet Onions 10 lb for $10
Iceberg Lettuce 10 for $10
Roma Tomatoes 10 lb for $10
Sundia Fruit Cup 8 oz Selected varieties 10 for $10
Cauliflower 10 lb for $10
FRY'S
Foster Farms Whole Chicken Fresh USDA Grade A 77 cents lb (limit 4)
Ambrosia, Pink Lady or Gala Premium Apples 88 cents lb
Red or Yellow Bell Peppers 88 cents lb
Hot House English Cucumbers 88 cents lb
Marie Callender's Entrees Select Varieties 6.5-19 oz or Health Choice 9.5-10.8 oz $1.97
St. Louis Style Pork Spareribs Previously Frozen $2.97 lb (limit 2)
USDA Choice T-Bone Steak Beef Loin Bone-in 1/1 Free (save up to $11.99 lb with card)
Maruchan Ramen Noodles 5/$1
Michelina's Entrees Select Varieties 4-9.5 oz 88 cents
V8 or V8 V-Fusion Select Varieties 36-46 oz $1.99
Navels or Minneola Tangelos $1 lb
Broccoli or Cauliflower $1 lb
Marie Callender's Pot Pie Select Varieties 10 oz $1.74