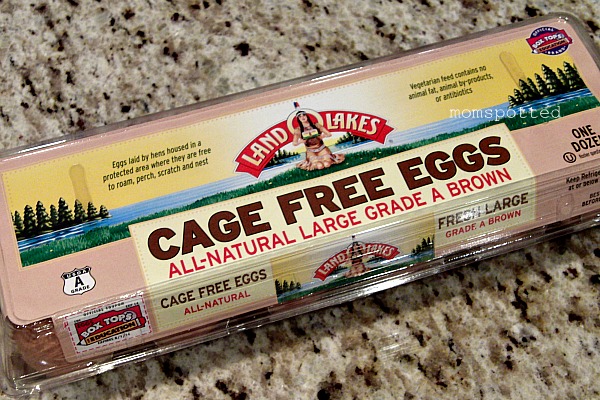 For many years I have trusted in Land O'Lakes for our creamer, butter and our deli cheese (I swear that their cheeses make THE best grilled cheese sandwiches). One thing I have never tried by Land O'Lakes is their eggs. I hadn't really thought about it which is funny, because not only do I love their other products, but they also have four different types of eggs: Farm Fresh All-Natural Eggs, Cage Free All-Natural Eggs, Omega 3 All-Natural Eggs, and Organic All-Natural Eggs (I am especially interested in these).
How did I find out all about this? Jennifer at Mom Spotted did a wonderful review and is hosting a giveaway on her blog. Did you know that Land O'Lakes has awesome recipes on their site? I didn't. I will definitely be making their site a go-to resource in the upcoming year. Especially now that I am really trying to make menu plans for the upcoming year.
Head on over to Mom Spotted and get your chance at not just a coupon for a Land O'Lakes product but also....a $50 Visa gift card. That will definitely be a nice way to make a dent in the ole grocer budget!
This giveaway ends on January 2nd, and Jennifer has lots of ways for you to get extra entries.
LINK: Land O'Lakes Giveaway at Mom Spotted