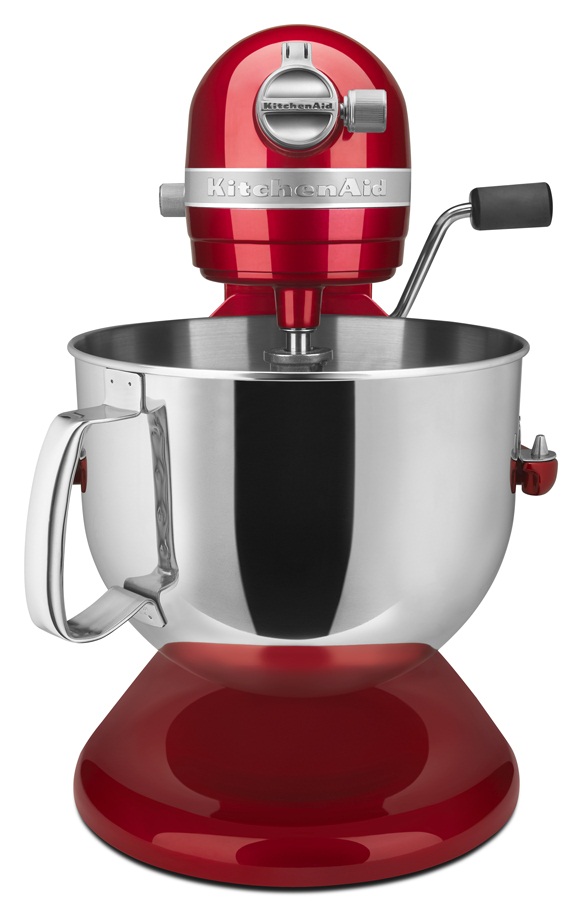 All I want for Christmas is a KitchenAid Stand Mixer. My refrigerator drew its last frosty breath unfortunately, and so the dreams of making yummy breads, cookies, cakes and pastas will have to go unfulfilled for now. Okay...I can totally still do some of these things. After all, I have a little hand model that has been my constant assistant since I got married five years ago, but I was dreaming of a helper to make those baking pastimes more fun. :) Fresh food is a priority though so we had to go down the practical lane for now. I hold on to those dreams and currently am attempting to win one, and my friends, I will not give up!
Thankfully, Jennifer at Mom Spotted is hosting a giveaway for a top of the line KitchenAid 7-Quart Bowl-lift Residential Stand Mixer. This little baby will make someone VERY happy. If it isn't me, I'll be happy if someone stops by here, learns about it and wins. It will give us all the warm fuzzies that way too. Though I'd be fibbing if I didn't say I am still hoping to be the big winner.
There are lots of ways to get entries (love that!). You don't need to have a blog to enter, but if you do, writing a nice post could pick a couple more shots for you!
This giveaway runs until December 23rd. :) Good luck to us all!!!!
LINK: KitchenAid Stand Mixer Giveaway at Mom Spotted