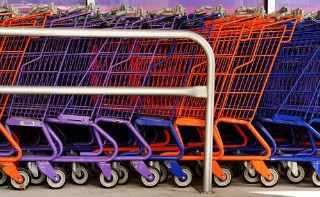 Veteran's Day is coming up on November 11th. I thought it would be nice to share what some companies are doing for Veterans this year.
I also have some freebies to share and some crafting tips for presents you can make for Christmas.
Famous Dave's - On November 11th, Famous Dave's in Chandler, Gilbert, Mesa and Peoria are participating in a Veterans Appreciation Day "to thank all former and current military personnel for their dedication and commitment to our country." Here are the details from their website:
"Two Meat Salute - choose two different meats served with corn bread muffin, corn-on-the-cob and your choice of one side."
LINK:
Famous Daves
Subway

– Call ahead on this one, but participating Subway restaurants will be offering a free six inch sub or flat bread on November 11th. Military ID or proof of service is required.
Outback Steakhouse
- Outback Steakhouse Free Blooming Onion- Veterans & Service Members Nov 7-11
From their site: "We are honoring Veterans and Active Military all week long with a FREE* Bloomin' Onion and a Coca-Cola from November 7th-November 11th."
*The FREE Bloomin' Onion® and Coca-Cola® promotion is open to Military Personnel who have one of the following forms of identification on November 7-11, 2011: U.S. Uniform Services Identification Card, U.S. Uniform Services Retired Identification Card, Current Leave and Earnings Statement (LES), Veterans Organization Card (i.e., American Legion and VFW), DD214 Certificate, Veteran Identification Card (VIC), Photograph in Uniform or Wearing Uniform. The FREE beverage will be customer's choice of any Coca-Cola® product.
Help spread the word and invite your friends and family.
http://outback.com/companyinfo/veteransday.aspx
http://outback.com/restaurant/locations/
Chili's
– Chili's offering free meal for veterans & active service, Friday, Nov. 11.
Chili's is offering all military veterans their choice of one of 6 meals.
* Any Lunch Combo
* Margarita Chicken Tacos
* Santa Fe Wrap
* Oldtimer w/ Cheese
* Margarita Chicken
* Chicken Crispers
* Cobb Salad
This offer is available during business hours on November 11, 2011 at participating Chili's in the U.S. only.
Dine-in from limited menu only; beverages and gratuity not included.
Veterans and active duty military simply show proof of military service.
Visit their website to find locations.
Applebee's

-Free Applebee's Signature Entrée for Veterans & Active Military on November 11, 2011
http://www.applebees.com/menu/vetsday
Available during business hours on November 11, 2011 at participating Applebee's only. Dine-in from limited menu only. Beverage and gratuity not included. Veterans and active military simply show proof of military service.
Find a location near you:
http://www.applebees.com/locations
Golden Corral
-The 10th annual Golden Corral Military Appreciation dinner will be held on Monday, November 14, 2011 from 5 pm to 9 pm in all Golden Corral Restaurants nationwide.
http://www.goldencorral.com/military/
Denny's
- I got this in email this information this afternoon via email (this is why it is a great idea to sign up with restaurants). Veterans are invited to stop at Denny's on 11/11/11 from 6 am to 2 pm for a free Original Grand Slam breakfast. This is free for active, non-active and retired military personnel. In Arizona this is available in Camp Verde, Cottonwood, Flagstaff, Holbrook, Kingman, Page, Payson, Prescott, Show Low, Tuba City, Wickenburg, Williams, and Winslow.
Krispy Kreme
– Free doughnut. Some participating Krispy Kreme stores are offering a free donut to active-duty, retirees & veterans on Friday November 11th.
Be sure to call ahead to verify your local Krispy Kreme is participating.
McCormick and Schmicks Seafood Restaurants
- McCormick and Schmicks Seafood Restaurants are having a Veteran's appreciation on November 13th. The one in Scottsdale is participating here in Arizona. Veterans will be able to choose a complimentary lunch or dinner entree from a special menu. They highly recommend that you make a reservation for this event. Here are the details from their site:
"The McCormick & Schmick's Veterans Appreciation Event is offered at participating restaurants to veterans defined as a person who served in the active military, naval, or air service, and who was discharged or released under conditions other than dishonorable.
Veterans must present proper identification. Examples include: VA Card, VFW Card, American Legion Card, discharge papers, DD214 or other Veterans ID. In an effort to accommodate as many veterans as possible, many restaurants will not be able to seat parties larger than six. "
WEBSITE LINK:
McCormick & Schmick's
PARTICIPATING LOCATION LINK:
McCormick & Schmick's Veteran's Appreciation
Texas Roadhouse
- All the Texas Roadhouses are offering our free lunch on Veteran's Day from 11:00 am to 2:00 pm from a select menu. This offer is good for All veterans – including all active, retired or former U.S. military. ID Required.
LINK:
Texas Roadhouse
National Parks
- Over 100 National Parks will be celebrating with a free entrance fees weekend this November 11th to the 13th.
LINK:
National Park Free Entrance Fees Weekend
Lowe's
- Lowe's will offer all active, reserve, honorably discharged, retired military personnel and their immediate family members a 10 percent discount on in-store U.S. purchases made during the Veterans Day holiday. The discount is available Nov. 7 – Nov. 11. This can be applied to available in stock items and special orders up to $5000. Military ID or other proof of service must be given. This is not given on gift cards and online purchases. Supposedly military personnel can get a 10% discount at Lowe's and Home Depot all year round. What I have read is that they do not do this all year round for veterans. Just have that ID. I read a policy at Military.com that said they do it all the time even for them. Go ask at your Lowe's because this could be something to take advantage of all year round.
FREE TREATS FOR ALL OF US
Have you signed up for Chili's email club? If not, sign up now and get a coupon for free order of Skillet Queso and Chips.
LINK:
Chili's Free Queso and Chips
I got this in my email this afternoon.
FREE SAMPLES
While supplies last, follow the link below for a free sample of John Frieda's Full Repair Full Body Shampoo and Conditioner.
LINK:
John Frieda Sample
Check out Post-It Notes Necessorize for a free sample while supplies last. When you get to the page click on "Request Sample." You do need to sign up to be a Post-It perks member so if you aren't into that, sorry. I'm one, and it has been pretty awesome so far. While you are there, you can also print a coupon for $1.00 off any Post-It Flag or Tab products (no need to be a member for the coupon).
LINK:
Post-It Notes Necessorize
While supplies last, you can sign up for a free Splenda Essentials sample. Splenda Essentials is not just a sweetener substitute for sugar but contains either antioxidants or B vitamins. Kind of like how you can buy OJ with calcium....well if your OJ came in a packet I guess. Follow the link below.
LINK:
Splenda Essentials
While supplies last sign up for a free sample of Dove's Nourishing Oil Care leave-in smoothing cream. You do need to sign up or if you are already a member sign in and the request will happen automatically.
LINK:
Dove Nourishing Oil Care Leave-In Smoothing Cream
Sign up with My Publisher. Right now you can get 10 free personalized holiday photo cards with free shipping. You need to use the code HAPPY10FREE. I have no idea how long this will last, so if you have some great pics that you want to share via a great Christmas card, hurry up! :)
LINK:
My Publisher
Sign up at Downy to get a $10.00 coupon book. I have no idea what Downy products are in this coupon book, but I love Downy...when I can afford it.
LINK:
Downy $10 coupon book
If you are a Seattle's Best Iced Latte lover, you may want to pick up their $1.50 coupon. This is a coupon for their four pack. You can either print or have it sent to you (by clicking on help). Printable coupons come and go so head on over as soon as possible.
LINK:
Seattle's Best Coupon
Get a coupon for 70 cents off of Keebler Mint Creme Cookies by following the link to Coupons.com. You can print these coupons or ask that they mail them (which is what I do because I always get problems when I print - just click the help link). Coupons go fast too so don't wait too long.
LINK:
Keebler Mint Creme Cookies Coupon
Taster's Choice has a special offer for two coupons. One is buy one get one free on their single serve packets (which are soooo yummy) and the other is for 65 cents off a purchase. You can print these or have them sent to you (just click the help link). Oh...you do need to sign up with them. If you have signed up for freebies with them before it will be quick. If not, you will need to sign up.
LINK:
Taster's Choice Coupons
Parents, sign up now for a free subscription to Baby Talk magazine! I don't know how long this will last so sign up now. :)
LINK:
Baby Talk
American Baby magazine is still available now as well so get in on this awesome baby magazine extravaganza!
LINK:
American Baby
FREE EBOOKS
Amazon has a great batch of free eBooks just up. If I can find the same at Barnes & Noble or Christianbook.com I will list them.
A Simple Amish Christmas by Vanetta Chapman (
AMAZON
)
A Measure of Mercy by Lauraine Snelling (
AMAZON
)
Songbird Under a German Moon by Tricia Goyer (
AMAZON
)
Love Finds You In Victory Heights, Washington by Tricia Goyer and Ocieanna Fleiss (
AMAZON
)
FREE MUSIC
FreeCCM has some great downloads this week. You can download songs by The Choir, Andy Cherry, Sara Groves, Phil Wickham, Shane & Shane, Heather Williams and Derek Webb. Don't forget that you need to be a member.
LINK:
FreeCCM
CHRISTMAS CRAFT
Last week I found many different craft gifts you can make using your old denim. I have no idea why, but this week I thought about neckties. I head over to Goodwill at least twice a month (usually on the 50% off days), and one spot I always stop at is the neckties. I don't know why exactly. My husband doesn't usually use neckties. I just love them though. In fact I have picked up a few for myself (I like how they accent a t-shirt...go figure). Anyway, in my quest for inexpensive Christmas gifts you can make, this is my latest stop.
1 -
Simple Necktie Eyeglass/sunglasses Case
- I found this before and shared it as a nice Father's Day gift from the kids. Follow the link for the instructions which I picked up at Family Fun.
2 -
Business Card Holder
- I personally think this is amazing. If you can sew, you can make a pretty kickin' business card holder out of a necktie. Check out the tutorial from Urban Threads.
3 -
Necktie School Bag
- This one is adorable, and I am going to see if I can send it my sister-in-laws way. She is a craft queen, and I think she would run with it and make something really special. This tutorial is from Craftbits.com.
4 -
Necktie Skirt
- I have seen several of these around. Here is a link to a nice tutorial found at Instructables.com by two2blue.
5-
Stuffed Necktie Snake
- Maybe it is because as a child in the 80s I won a stuffed snake at a fair, but I just had to share this sweet snake toy tutorial. You might actually even be able to use it as a draft blocker for doors. Follow the main link to this stuffed toy project from Dave's Garden. This project was by Jill Nicolaus.
6-
Necktie Quilts
- Quilts by Kate has a wonderful tutorial for making a lovely necktie quilt.
7-
Necktie Coffee Cup Cozy
- This cute and pretty much Kelly-proof craft comes from Craftestdummies.com. This is a great way to recycle even the most homeliest of ties. In fact, the homelier the better.
8-
Necktie Pillow
- You would think that this would be a very masculine pillow, but Carol from Carol Sews has managed to make a gorgeous pillow that would make a lovely gift.