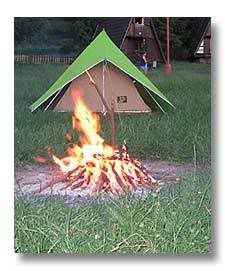 TRAVEL TIPS
Did you know that the lowest airfare ticket prices are on Tuesdays and Wednesdays? Of course they are. Most people like to travel from weekend to weekend. So if you can make arrangements with your employer to start your vacation, you can really save quite a bit.
If you are interested in flying around a certain time, you can use
Yapta.com
to track your planned ticket purchase and they can let you know if the price goes down or if the price of the ticket you already purchased goes down. It is a great service for free.
Bed and Breakfasts are often less expensive than a hotel or motel. For an extensive selection of B&Bs at your desired destination, log into
bnbfinder.com
. I love bed and breakfasts. It is always a treat having at least one meal already taken care of when you are on vacation.
If you are interested in roughing it a little bit, check out
gocampingamerica.com
. I love this site. It has a multitude of listings of great campsites all over the country. You can read reviews and tips and plan the camping trip of your dreams.
LivingSocial.com is a place where you can get local deals for your area or others. Log into other cities to find the deals that you can take advantage of before you head out on your destination. You might be able to cash in on some great savings for a meal, shopping, and even hotel stays. I found great resort deals for as much as 52% off at
Living Social Escapes
. Check it out.
Money saving tips when on vacation.
-Whether flying or driving bring snacks with you. An airline and airport will charge you way too much for some simple treats, and when on the road you are at the mercy of the local gas stations and quick marts. Shop at home before you head out, pack a cooler, and save up.
-If you are choosing a place to stay, try to find one that has breakfast included and EAT UP!
-Rather than spending money on dinner, do lunch out instead and hit the local grocery store for snackable meals like fruits, crackers and cheese, salami, and nuts. Most hotels will have a refrigerator, and if it was a road trip, you also have your cooler to use.
This is not to say that you should not enjoy yourselves when on vacation, but sometimes we choose not to go away, because we think of the overall expenses. If you can find a way to cut some of those expenses, it is well worth it to do so if it means you can get a little time off.
We all need to decompress sometimes.
Before you head out check out places like
tripadvisor.com
where you can get reviews from people who have been where you want to go, and you can find out what to check out and what to avoid.
Don't forget to check out
Yelp.com
also for more reviews and if you have a smartphone a great app is available for free which can really help you find some eateries and more when in any given location. I have also noticed discounts with some places when you mention finding them through yelp.
FREE ACTIVITIES
Michaels is inviting the kids to enjoy their Passport To Fun. Today from 11 am to 2:00 pm while supplies last, the kids can learn about Germany and handcraft a hat and bell. Of course this is while supplies last.
LINK:
Passport To Fun GERMANY
Sign your kids up for this weekend's Lowe's Build and Grow Clinic, and they can make a very patriotic waving flag. On July 9th the kids can make a wooden tow truck. I wish they had things like this when I was a kid.
LINK:
Lowe's Build And Grow Clinic
FREEBIES
Jiffy has an updated recipe book called Hospitality in a "Jiffy," and you can get your own copy sent to you just by clicking on the link below.
LINK:
Jiffy Recipe Book
Costco Members can sign up for a free sample of Align Probiotic Supplements. You do have to be a member for this one.
LINK:
Align Probiotic Sample
Dog owners can sign up for a free sample of Alpo Prime Cuts dog canned dog food from Walmart.com. I noticed that you have to scroll through the different windows before you see the free sample link.
LINK:
Alpo Canned Dog Food
If you haven't signed up yet, you can still sign up for FiberChoice. I just received mine in the mail yesterday.
LINK:
FiberChoice Sample
Sign up for Emergen-C Blue and get your vitamin C by adding it to a glass of water. This stuff is sooooo yummy, and I love that it is good for you too. Follow the link below which will take you to their page. The free sample link on their page is on the lower left.
LINK:
Emergen-C Blue Sample
This is a little item that we always need to have on hand, Lactaid Fast-Act Dietary Supplement.
LINK:
Lactaid Fast-Act Dietary Supplement
If you or your loved one has a snoring issue, you might want to take a shot at a free sample of Breathe Right Advanced Nasal Strips. These little gems are available while supplies last.
LINK:
Breathe Right Advanced Nasal Strips
Do you know a new parent or are you a new parent? Pass along this link for a free seven month subscription to Parents magazine. This seven month subscription is provided by Huggies.
LINK:
Parents Magazine
If you wanted to get your hands on the Forbes magazine subscription via Rewards Gold but haven't gone there yet, here is another chance. Just follow their directions. It shouldn't take much longer than 15 to 20 minutes. Not a bad amount of time for a free subscription.
LINK:
Forbes
You may also be interested in the Wall Street Journal. And yep, this is another great opportunity from Rewards Gold.
LINK:
Wall Street Journal
Tiny Prints has a fabulous way for you to give your thanks with an Independence Day card to our military men and women. Head on over to their Facebook page for details and directions, and you can set up a very nice thank you card. You do have to enter credit information, but they will not bill you.
LINK:
Tiny Prints Independence Day Card
Free CCM has great Christian music downloads from VOTA, Addison Road, 33Miles, Stellar Kart, Chasen, and Cloverton.
LINK:
Free Christian Music
iTickets free Christian music download this week is "Dwell" by Aaron Keyes.
LINK:
iTickets Free Christian Music
Amazon has some nice Christian book downloads right now that you may like to check out.
Surrender the Heart by MaryLu Tyndall
Her Best Catch by Lindi Peterson
This Fine Life: A Novel by Eva Marie Everson
Journey To The Well by Diana Wallis Taylor
Mind you these are all probably in the romance lane of Christian fiction, but give them a check out. Don't forget that you do not have to own a Kindle to take advantage of Kindle free books. You can download the program for computers, iPads, and smart phones.
RECIPES
When I saw that peaches were on sale, not only did I swoon, but I began a hunt for some peach recipes.
First I thought about breakfast. One of the things I love for breakfast is homemade muffins. Emeril has an amazing Peach Muffins with a Pecan Crumb topping at Foodnetwork.com. Check it out by clicking on the link below:
LINK:
Peach Muffins with Pecan Crumb Topping
Boneless, skinless chicken breasts are on sale at Albertsons for $1.67. Combine them with the sweet yellow peaches on sale at Safeway for 88 cents a pound and create Baked Chicken with Peaches. This recipe was a find at AllRecipes.com
LINK:
Baked Chicken with Peaches
Raspberries are on sale at Fry's for 98 cents for 6 ounces, lettuce whether green leaf, romaine or red leaf are on sale for $1.o0 a head, Avocados (99 cents) and Mangos ($1.00 each) are on sale at Safeway. Grab a couple of the other ingredients on the list, and enjoy a fabulous Raspberry, Avocado & Mango Salad recipe that I picked up at Everythingantiaging.com.
LINK:
Raspberry, Avocado & Mango Salad
OOOOH I almost forgot. My husband sent me a link about making freezer jam from Life Hackers. With all the fabulous fresh summer fruits around, I had to share a link that has amazing recipes. The Life Hackers post talked about Kumiko Mitarai of Serious Eats and all the freezer jam recipes. Since there are so many great sales, I just had to get the whole post to you. The freezer jam recipes included are Raspberry Jam, Strawberry Mint Jam, Peach Mango Ginger Jam, and Tomato Roasted Garlic Jam. Follow the link below to read about the whys and hows of making freezer jam.
LINK:
Kumiko Mitari Freezer Jam Recipe Post
SALES
These are the sales that I liked. Obviously this is just a highlight. And don't forget to peruse the manager markdowns that are usually in the back of the store. I have picked up some amazing deals there.
SAFEWAY
Sweet Yellow Peaches 88 cents a pound
Hass Avocados 99 cents each
Kraft SAlad DRessing 14-16 ounces $1.49
Red or Black Plums $1.49 a pound
Jennie-O Turkey Store Lean Ground Turkey 1/1 Free (select varieties)
FRY'S
Raspberries or Blackberries 6 ounces 98 cents
Kroger Cheese - shredded or bar 6-8 oz 2/$3
Foster Farms Chicken 1/1 Free (save up to $5.99)
Kroger canned vegetables 10/$5
Arizona Cantaloupe or honeydew melon 88 cents each
VO5 Shampoo or conditioner 15 oz 87 cents
Navel Oranges 5 pounds for $5
Red, Green or Romaine Lettuce 5/$5
ALBERTSONS
Jumbo Cantaloupe 77 cents each (limit 4)
Coke product 12 packs 4/$8.88 when you spend $25
Ground Chuck 5 pound pack or more $1.99 a pound
Boneless, Skinless Chicken Breasts $1.67 a pound
Pork Loin Half Roast or Rib Half Roast Bone In - sliced free- $1.77 a pound
Honeydew Melons 69 cents a pound
Pork Sirloin Chops Or Roast $1.99 a pound
White Rain Shampoo or Conditioner 12-16 ounce 69 cents
FLYER COUPONS
Old Orchard Cranberry Juice $1.49 (limit 2)
Albertsons Macaroni And Cheese 39 cents (limit 4)
Best Foods MAyonaise $2.99 (limit 2)
Sara Lee Classic White Or Wheat $1.37
Albertsons Brand Cereal 11.8 - 20 ounce 99 cents (limit 4)