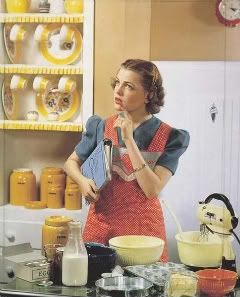 We have talked in the past about Cellfire and how you can register your loyalty cards with them and have coupons applied to your purchases without the need of a printed coupon, and of course you can also print coupons through Cellfire. But I have a new eCoupon service to share today. I just joined a new eCoupon service I thought you might like to know about. It is called SavingStar. This is a quick run down of how it works. With SavingStar the discount is applied to a savings. When you save up at least $5, you can turn it in to your savings account, Paypal, Amazon, or donate it to AmericanForests.org. These cannot be combined with manufacturers coupon, but it is a cool way to still put savings in your pocket or if you go for the Amazon or Paypal, you can maybe apply it into future gifts. Register now while there are plenty of coupons to sign up for as they do run out.
LINK:
SavingStar eCoupons
Humboldt Unified School District is participating in the Summer Food Service Program sponsored by the USDA. Meals will be provided to all children without charge and the same for all children. There is no application process for these meals. These meals will be provided at the schedule below:
Monday through Friday
Breakfast 8:00 am to 9:00 am
Lunch 11:30 am to 12:30 pm
Locations
Mountain View Elementary School from May 31st to July 29th (except for July 4th)
-
8601 E. Loos Drive Prescott Valley
Lake Valley Elementary School from May 31st to July 29th (except for July 4th)
3900 N. Starlight Drive Prescott Valley
Coyote Springs Elementary School from May 31st to July 29th (except for July 4th)
8101 E. Highway 89-A Prescott Valley
Humboldt Elementary School from May 31st to July 29th (except for July 4th)
2750 S. Corral Street Prescott Valley
For more information on this program call the HUSD Food & Nutrition Office at 928-759-5017
Adults may purchase meals at the price of $1.75 for breakfast and $2.85 for lunch. I am assuming that these are adults accompanying the children so you may want to call the number above for clarification.
Savings Tips From The Book
I was browsing through my Yankee Magazine's Vinegar, Duct Tape, Milk Jugs and More, and I saw some interesting laundry helpers.
- Lemon Juice - Use as a pretreat for juice or rust stains. Pretreat the stain with the juice and then wash normally.
- White Vinegar - I never understood this, but it is true. It works to soften water and it also softens your clothes and eliminates smells. I imagine that would have to be some serious smell, but give it a shot. You use 1 cup per load. White vinegar is also great as a pretreat for a juice stain. This is something that you also want to take care of immediately.
- Sour Milk - Check this out. Soak white shoelaces in sour milk. Rinse and wash as usual, and apparently they will whiten right back up. This should be a great trick for moms of young children. I recall my son's sneakers and laces were usually browned from dirt and mud.
- Milk - Regular milk can be used to treat blood stains that have not been immediately treated.
- Glycerin - Rub glycerin into grass stains and let sit for an hour before washing. You can usually pick up glycerin at the drug store.
- Baby Powder - If you get grease on your clothes while cooking, immediately remove the garment and tap baby powder onto the grease. This seems to soak it all up. Let it sit a while and then just brush it off before washing. I got baby oil on our comforter once and immediately used the baby powder and brushed away the stain in the morning. I understand that cornstarch and baking soda work as well.
- Chalk - Have children? You may want to keep a piece of chalk on hand. If you get oil (like salad dressing) on your clothing while out, you can also blog it up with some chalk. You don't rub the stick on it. Instead you simply scrape some of the chalk onto the stain and wash it out at home.
ADOPT A PET
During the month of June only, you can adopt a cat one year or older for FREE from the Yavapai Humane Society! How nice would it be to give a lonely cat a new home? You can check out the cats at the Yavapai Humane Society in Prescott or drop by the Petsmart in Prescott. Check out their website for contact details aw www.yavapaihumane,org
COUPONS
Home Made Simple has another coupon book ready for you to order. It is full of over $30 in savings.
LINK:
Home Made Simple
As a thank you to their fans, this Friday, Bounty will give $5.oo in Bounty Coupons. This is another fun Facebook give.
LINK:
Bounty Facebook $5
Did you know that you can print Target Coupons right off of their website? It is a great way to stretch that dollar a little further!
LINK:
Target Printable Coupons
Like Diet Coke on Facebook, and you can get a $1.00 off a 16 oz Diet Coke. The only time I get Diet Coke coupons is through my My Coke Rewards account so this is huge.
LINK:
Diet Coke
FREEBIES
If you haven't signed up for this freebie yet, get in on three Atkins bars and a free weight loss kit. You need to set up an account first. I got this last year, and those bars are AMAZING!
LINK:
Atkins Bars and Weight Loss Kit
Southwest Airlines is celebrating its 40th birthday and they are giving you a present of 40 song downloads from iTunes. I don't know what the songs are, but I imagine they will run the spectrum of the last 40 years. Follow the link to get your music.
LINK:
Southwest Airlines Free Music
If you are a Broadway baby with a deep love for musicals, you might like to sign up for a free 15 song download of Broadway songs from GiltCity.com. These are also iTunes songs. These songs must be downloaded by June 8.
LINK:
15 Broadway songs
iTickets has a free download of Manifesto by City Harmonic. You may remember that Mike had them in the studio a short time ago. You do need to sign up with iTickets, but it is well worth it. Blood Bought by Konviction is also available.
LINK:
iTickets Music Download
Last week I shared about Free Donut Day on June 3rd, and today I found out that some Dunkin' Donuts are also participating and offering a free doughnut of your choice with drink purchase. I know there is one in Phoenix and apparently one in Wickenburg (47 miles away from me...I just may have to take a mini road trip when my diet is over). You may want to check with your local DD and see if they are in on it too. And don't forget Krispy Kreme is also participating, and from what I recall, no purchase is required. I would totally purchase an iced coffee though if I were anywhere near Dunkin' Donuts. I miss them soooo!