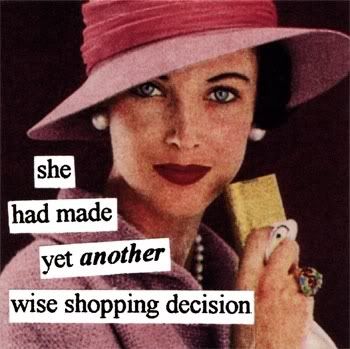 FABULOUS WEBSITE
I have been working on weight loss for about a month and a half now, and I got a great head start. Now though I need help and motivation to keep moving. I found that with a fabulous website and app called MyFitnessPal. MFP is amazing! First of all it is a wonderful community of people who are working on improving their health and dropping the pounds. The site and app are awesome because you are able to log in your weight loss goals. Each day you can log in what you eat, drink and your fitness activities. You can totally keep track and make better decisions and keep in your calorie goals. Seriously the site is amazing. It can even tell you how long it will take you to reach certain weight goals if you continue with the same calorie intake. The best part is it is free!
LINK:
My Fitness Pal
FREEBIES
While supplies last you can get a sample of Shield Immunity Defense Booster when you like their Facebook page.
LINK:
Shield Immunity Defense
Flix flossing sticks. Sign up now for a free sample from Flix. At the very least it is always nice to have flossing sticks on hand.
LINK:
Flix
FreeCCM is offering some more great free Christian music downloads. This week you can download Addison Road's "Need You Now." You can also download songs from 33Miles, Stellar Kart, Chasen, Phillips, Craig & Dean, and Cloverton. Remember you do need to be a member to take advantage of these free legal downloads.
LINK:
FREECCM MUSIC
iTickets free music download offerings this week are Newsong's "One True God" and "I Am Not Alone" by Trin-i-tee 5:7
LINK:
ITICKETS FREE MUSIC
YUMMY DEAL
The link below will take you to a page of printable Barnes & Noble coupons. With these is a buy one smoothie and get one free! What a great treat on a warm Arizona day? This coupon is good until 6/13/11
LINK:
Barnes & Noble Coupons
COUPON FOR STAPLES
Staples has a printable coupon for use in stores for $3.oo off any purchase! This expires 6/11/11 so hurry up, print it out, and get shopping.
LINK:
Staples $3 off
REBATE
I love All You. It is seriously my magazine of choice. Not only does All You pack their magazine full of coupons, there are always great money saving tips too! And their website is great as well. Each day they will point you to a freebie that you can sign up for. What I want to squeal about right now is their rebate (well kind of rebate) for a $5 Walmart gift card. Buy two Jergen's Natural Glow products at Walmart, print out the form at All You , and send it in with the Walmart receipt and completed order form. Purchase must be made by June 30, 2011 and postmarked no later than 7/8/2011. This is a deal that is only available while supplies last, but it is a great product and definitely worth the effort. Get the deal at All You's link below.
LINK:
All You Walmart Gift Card
Another cool thing that All You does is their All You Grocery Challenge. The challenge is for families to spend $25 per family member on groceries each week. Each week All You will send you tips, recipe instructions, and lots of ways to motivate you in your endeavor. The challenge begins on June 19th and ends on July 16th. The family that follows the budget and makes the most creative and healthful choices wins. What do they win? A $1000 grocery card! If you are interested in signing up, you need to join by June 17th. To qualify for the winnings you need to go through the challenge and complete the exit form during the time period stated. All the details are available by hitting the link below. Who wants to do this?
LINK:
All You Grocery Challenge
WHAT TO DO?
This weekend take the family to Strawberry and enjoy their 21st Annual Strawberry festival. There will be vendors, foods, crafts, music and a special free craft area for kids. This festival will be lots of fun for all families, and admission is free. The festival will take place on Saturday, June 11 from 9:00 am to 5:00 pm and Sunday, June 12 from 9:00 am to 3:00 pm. This even will be held at the Pine-Strawberry Community Center Ramada, 3886 N. Arizona 87 in Pine.
While in Strawberry, you might want to check out the Strawberry Patcher's Quilt Show which will be taking place Friday, Saturday and Sunday. That portion of the weekend event does charge a fee of $2.00, and if you bring a nonperishable food item, you can be entered into a raffle to win a quilt.
LINK:
21st Annual Strawberry Festival
Another thing you might like to check out is Arizona's oldest schoolhouse, the Strawberry Schoolhouse on Fossil Creek Road. They are open from May to mid October on Saturdays from 10:00 am to 4:00 pm and Sundays from noon to 4:00 pm. From June 15 - August 6, the school is also open on Fridays and Mondays. Admission is free.
LINK:
Strawberry Schoolhouse
Bass Pro Shops has started their kids crafts. This week the kids can make a camping photo frame. Times are Tuesdays and Thursdays from 4:00 pm to 6:00 pm and Saturdays and Sundays from 2:00 pm to 5:00 pm. Upcoming workshops include designing a birdhouse, making leather key chains, and lots more. These crafts are free and available while supplies last. Arizona's Bass Pro Shops is located at 1133 North Dobson in Mesa.
LINK:
Bass Pro Shops Craft Schedule
There is also a workshop schedule where the kids can complete a workshop and receive a pin for each one they complete. They have workshops in archery, camping, animal identification, bird watching, plants and insects and more. These are all free!
LINK:
Bass Pro Shops Workshops Schedule
On June 11th you can take the kids to Lowe's and get them involved in the Build and Grow Center where they can make a Goofy Golf Game for dad. On June 25th they will make a flag waver that they can set up for the Fourth of July. Sign up the kids while there is room. These are great opportunities for your kids to get out and learn that they can make fun with their own two hands.
LINK:
Lowe's Build and Grow Clinics
Don't forget that Stellar Kart will be performing a free concert at Happy Valley Baptist Church at 24220 N. 43rd Ave in Glendale. The schedule says 6:00 pm so I would plan on getting there early as possible.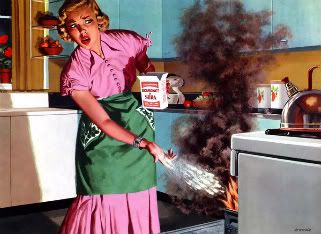 SALES RECIPES
Before I tell you some of the sales that caught my eye, I thought I would share a link to a recipe that will go well with the sale Albertsons has for the bone-in pork picnic roast at $1.59 a pound. This recipe is from Food.com. I like to shred the pork up after it has cooked and roll it up in tortillas, but it is also very good with rice. The person who posted the recipe thought it made a great gravy. The jury is still out for me on that part, but it is easy, inexpensive, and delicious. It also uses my favorite household appliance, the crock pot. This is wonderful for cooking all day without heating up the house and using very little energy as opposed to the stove or oven.
LINK:
Coca-Cola Pork Roast
Pineapple is on sale at Fry's for just 99 cents! The recipe that I will link to next is for Slow Cooker Pineapple Pork Roast (again use the picnic roast), and it calls for canned pineapple, but I imagine fresh has to be an even better substitute.
LINK:
Slow Cooker Pineapple Pork Roast
SALE ITEMS THAT MAKE ME TAKE NOTE
SAFEWAY
Red Seedless Grapes 88 cents a pound
Vidalia Sweet Onions 2 pounds $1.00
Tropical Mangos 2/$1.00
FOUR DAY ONLY SALE FRIDAY THROUGH MONDAY
Lucky Charms $1.88 (can't help it I love those marshmallows
BUY 8 save 50 cents off each
There are a lot of items that are 50 cents cheaper when you purchase 8. These are the ones I liked:
Cheez-It (10.5 to 15 oz )or Keebler Club Crackers (11 to 16 oz) $1.99
Ball Park Hot dog or Hamburger Buns 12 oz $1.99 (normally I would not go for this, but there were coupons in the paper for these a few weeks ago, and Safeway is valuing all coupons to $1.00 so the price would be $.99
FRY'S
Fresh Pineapple 99 cents each
Boneless Skinless Chicken Breasts $1.88 pound
Fry's Large Eggs 88 cents
Michellina's Entrees 88 cents (okay this one is not something I would buy but Dave gets these for lunch every now and then so I had to point it out
Oscar Mayer 16 oz Bologna 2/$3.00
Hebrew National Beef Franks 2/$4.00 (I love these soooo much)
Philadelphia Cream Cheese 2/$3.00 (as a bagel lover this is a must)
ALBERTSONS
Pork Spare Ribs (bone in), Country Style Spare Ribs (bone in), Pork Sirloin Chops (boneless), Pork Sirloin Roast (boneless) ALL $1.77 pound
Pork Picnic Roast (bone in) $1.59 pound
Fresh Ground Chuck $1.99 pound
Large Cucumbers 2/$1.00
New Crop California Cherries $1.99 pound
Fuji Apples 99 cents pound
Select varieties of General Mills Cereals 8.7 to 12.8 oz $1.77 each (limit 4)
Sara Lee Classic White, 100% Whole Wheat 20 oz bread $1.77 (limit 4)
Hansen's natural Apple Juice 64 ounce $1.49 (limit 2) *Some people inject apple juice into pork roasts
Coffee-mate Flavored Creamer 16 oz 2/$4.00