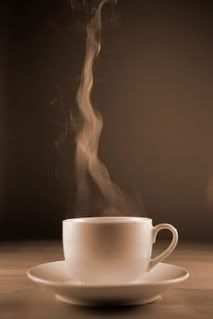 The first time I saw a coffee maker that brewed one pot at a time was at my beauty salon in Rhode Island. It was a pretty high end salon, and I was just blown away by the fact that I could enjoy whatever coffee I wanted, and the lady next to me could do the same. This was luxury! I felt spoiled and completely indulged in which is a nice feeling when you are getting your hair done. It is a nice feeling any time.
Years later I visited with a friend and she showed me her Senseo. I was jealous, but not in a bad way. I secretly longed for this indulgence, and pretty much figured it would be an impossibility. Not so anymore. In fact, you can brew Senseo coffee pods in the
Hamilton Beach Stay or Go Pod Brewer
! AND!!!!! Sweeps4Bloggers is hosting a giveaway for this beautiful little gem right now as well as some yummy
Senseo Medium Roast
coffee pods. Yes! The best of both worlds.
Head on over to Sweeps4Bloggers now as this giveaway ends on 6/6/2011. She has lots of great ways to enter!
ENTER
HERE