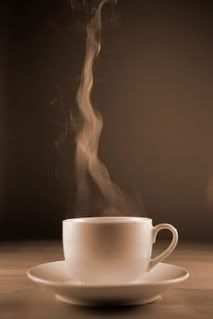 Does coffee make you as giddy as it does me? I literally have been off of coffee for 58 days thanks to a diet. I didn't have to give up coffee, but I had to give up cream and sugar. That is an important part of coffee in my house.
As of Thursday, I will get to indulge in coffee, and I am going to need it too. This weekend our radio station is hosting a golf and walk event, and next weekend our station will be in a parade and my husband and I will be going to the World's Oldest Rodeo here in Prescott. I am going to need the caffeine lovin that I get from my fave hot beverage.
A few weeks ago, I tried to win some Marley Coffee at Sweeps4Bloggers. I didn't win, BUT...there is another chance! That is because Sweeps4Bloggers is hosting another giveaway and this time it is for Marley One Love Coffee. And there will be FIVE winners!
Excuse me, but I must do a happy dance....
Okay...that is really how I feel in spirit. :)
This awesome giveaway ends on 6/26 so you still have time to enter and get extra entries to boot!
LINK:
Marley One Love Coffee Giveaway at Sweeps4Bloggers