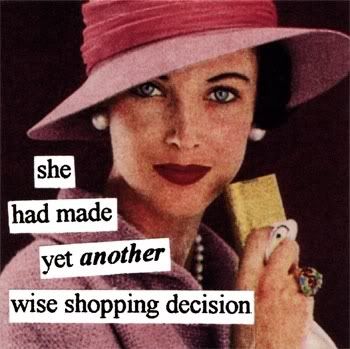 With summer break rapidly approaching, I thought it would be a great time to re-mention a great website for teen job hunting. In addition, if your teen is interested in looking for a job for the summer, you might want to inspire them to get started as soon as possible because in addition to their classmates looking, adults and college students and grads are also out there or going to be out there hitting the pavement. Some of the listings below are for teens but others are for adults as well.

SnagAJob.com is a great place for you to help your teen locate local jobs in retail, hospitality and more. And grownups, you can also look for jobs there too.

LINK: SnagAJob.com

Summer jobs, internships, and lots more can be found at SummerJobs.com

LINK: SummerJobs.com

For those college kids of yours who enjoy the great outdoors, you might want to direct them to SummerCampStaff.com. I have to say that this was a dream job for me when I was in my college years.

LINK: SummerCampStaff.com

More camp jobs can be found at the American Camp Association's website. Follow this link if you are interested in a camp job and a change of scenery.

LINK: Summer Camp and Camp jobs ACA

While looking at various websites for jobs, I found something else that you might be interested in checking out. It is called camp hosting. Camp hosting is also known as work camping. Basically a couple with an RV can work at a camp doing things like maintenance, cleaning, and taking money from customers in exchange for a camp site for the season and often a monthly wage as well. These are usually seasonal jobs running from May to October. Want to learn more? Follow the link below to get some more information.

LINK: Camp Hosting
LINK2: Camp Hosting
LINK3: Work Kamper News (yes that is a K)

If you have a problem with an appliance and you want to save some cash or you want to keep your appliances maintained and save on repairs from letting things slide, you might want to check out RepairClinic.com. RepairClinic.com has tips and online assistance for appliance repair and maintenance.


Several months ago, I put in a recipe that I found for making your own laundry soap, and I thought now might be a good idea to give some recipes for making your own fabric softener. First make sure that you have a gallon container that you can put the mixture into.
Recipe:
6 cups of water
3 cups of white vinegar
2 cups of hair conditioner (I find suave on sale all the time and it comes in lots of great fragrances)
I have read that lots of people really like this recipe especially when they have family members with sensitive skin. I have also read that this works will with HE washers.
Of course you can also forgo the fabric softener and try dryer balls. I picked up a pair at Target the other day. It was $5 for two. Using them speeds up the drying process in addition to softening clothes. They are reported to last about 1000 drying cycles so this is definitely well worth the $5. I have read that tennis balls also work well for this, but that the nubby fingers on the dryer balls seem to hep it work better with drying time.
FREEBIES
Want to get your hands on a full-sized Origins cleanser? Fill in and print out the form at the link below and on April 22 bring it and your usual skin cleanser (does not have to be full it can be empty) to your Origins store, and they will trade it for one of their fabulous cleansers while supplies last. There isn't one over here in Prescott, but follow this particular
link
to see if there is an Origins store near you (there are definitely some in Arizona).
LINK:
Form for free Origins cleanser
Remember to bring in a travel cup to participating Starbucks on April 22 and you can get a free coffee or tea! Yum!
LINK:
Free Starbucks on April 22
While supplies last sign up for a free sample of Garnier Fructis Pure Clean Shampoo and Conditioner. I love Garnier's product line, and I am sure this is another winner.
LINK:
Garnier Pure Clean Samples
In case you haven't seen it, in celebration of Earth Day Lowe's is giving away one million trees. Go to your local Lowe's on Saturday, April 23 to pick up your own tree. Get them before they are gone.
LINK:
Lowe's Free Tree
Another Walmart free sample that will probably go very fast. Check out the free sample for Gold Bond Ultimate Deep Moisture Body Wash.
LINK:
Gold Bond Body Wash Sample
iTickets.com has three free music downloads right now. There are songs by Shawn McDonald, Bethany Hamilton, and La Will and Izreal. You do need to be a member to get the songs.
LINK:
iTickets Downloads