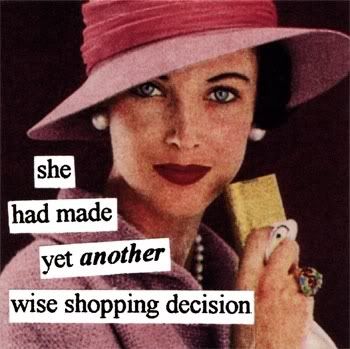 Good morning!!!!! I have some awesome things to share today. I have been looking up some ways to save money with cooking substitutes, play substitutes and even some grooming substitutes. I also have some more job hunting sites to share with you today, because you really just can't stop at seasonal sites. And finally I have some awesome freebies for you to peruse. Take a little stroll through this post. I think you will see something you'll like. :)
This week I made fried chicken for the first time! Let me tell you, I was beyond proud. At first I was a little scared as I had never made it before. Honestly it is amazing what you will try to make in order to give your husband a little smile! At least that is how I am.

See the plan went like this...Saturday afternoon my husband and I were driving home from the Shepherding Your Teen conference (which was amazing), and he told me he was craving fried chicken. This mainly translates to expensive fast food eating. In all fairness I should admit I do enjoy a little KFC now and then (though I was a bigger fan when they tried skinless fried chicken). At this time of my life, I just don't enjoy the prices. On a whim, I decided to make it myself. Truly I thought for a moment that I had made a big mistake, but once at home I found a great recipe and there really was no stopping me...I was committed. There was only one problem, I needed buttermilk. I don't buy a lot of buttermilk. No that isn't true. I NEVER buy buttermilk. I purposely avoid buttermilk and have ever since I was seven and mistook buttermilk for eggnog. BLECH. In fact, I don't even think I have seen buttermilk at my local store. They probably have it, but then again, maybe not. This is not an item that rings very high on my shopping list. I recalled a recipe that you can use to make a buttermilk substitute. I jumped on line and found it.
All this searching made me decide to show you a few substitutes that you can easily make in order to save money or make when you don't have certain things on hand.
Buttermilk - Mix one cup of milk with one tablespoon of lemon juice (we usually keep those plastic lemons full of juice in our fridge). Let sit for five minutes and then use as recipe requires. I used this in the fried chicken recipe and it was GREAT!
Mayonnaise - Honestly I wanted to do this because I have a thyroid condition and soy is bad for my thyroid. Soy has been a main ingredient in just about every mayonnaise I have found so I hunted for a recipe I could make on my own. Follow this link for very easy mayo instructions:
Mayonnaise recipe
Fingerpaint - When my son was little, he just loved fingerpainting. It wasn't very expensive. We just ran out a lot. I wish I had these recipes back then:
Make your own fingerpaint
Playdough - No matter how hard we tried, our Play-doh would always dry up or get mixed up into an ugly purplish-brown color, and no one would want to use it. So I got in the habit of making our own playdough. Here is a link to a very easy recipe:
Make Your Own Playdough
Natural Dye for Playdough - Honestly food coloring always worked for us, but if you want to go that route there is a nice instruction guide here, and the colors are lovely:
Natural dye for homemade playdough
Shaving Cream for ladies - Now this substitute has nothing to do with mixing an item with another. A while back I mentioned using conditioner for shaving cream (talking to you ladies out there). I have to say that this truly is one of the best substitutes I have ever come across. You don't even have to go pricey. Last week Suave shampoo and conditioners were on sale for 99 cents. I bought two huge bottles of strawberry conditioner and totally replaced my shower shaving cream. It smells great, works great and you don't step out of the shower with dry and itchy legs.
SHOPPING TIP

- Did you know that you are more likely to purchase an item when you physically touch it? Ohio State University did a study that found that people who handled an item were more likely to buy it. It takes about 30 seconds to already "feel" like an item is yours. Keep that in mind the next time you go shopping especially Christmas shopping. :)
Here is a link to an article from MSN about this study:
If you touch it, you buy it
WEBSITE TIP- Where the jobs are

A few weeks ago I gave a couple of websites that are great for seasonal job hunting. Today I wanted to give you a website that is helpful for the job hunt in general. Check out Simplyhired.com. This is an amazing search engine that enables you to search for jobs in broad terms by state or more specific by keyword or category. Definitely give it a look and pass it along. It is a great tool.
LINK:
Simplyhired.com
Another awesome site is LinkUp.com LinkUp goes though thousands of corporate sites and posts the jobs that you may not normally stumble on. Again it is another fabulous resource to take advantage of.
LINK:
LinkUp.com
Remember you do not have to own a computer to use these sites. Simply go to the library where you can have access to computers and the internet for free.
FREEBIES
Start Sampling which is totally one of my favorite sample sites has a huge listing of freebies. Follow the links below for each one:
Crest Pro-Health Clinical Gum Protection (quiz to qualify)

Cottenelle Fresh Flushable Moist Wipes

Redken for Men Clean Spice 2-in-1 Conditioning Shampoo
Gas-X Prevention

True Lemon
(also orange and lime - great in H2O)
Sun Crystals
PowerBar Energy Gel Blasts
Dove Ultimate Go Fresh Deodorant
(Sam's Club Membership # required)
Lanacane Anti Chafing Gel
(Brief Survey)
John Frieda Root Awakening Shampoo and Conditioner

OXY Clinical

Dove Daily Treatment Conditioner
Nature's Bounty Your Life Multi Adult Gummy
Shout Color Catcher
HUGO BOSS Cologne Sample
Eucerin Daily Skin Balance (facebook sample)
Gas-X Thin Strips

Garnier Fructis Ant-Dandruff Shampoo
Emergen-C Vitamin D & Calcium
And some more samples from around the web...
Ester-C Gummies
The First 10,000 entries will win a FREE studded bracelet from Seventeen. Entries are limited to females ages 13 to 29. This is while supplies last. A notice will be posted when they reach 10,000 entries.

Make Me Chic Studded Bracelet
Kashi still has two of their snack drive samples left if you haven't gotten in on this freebie.
Kashi Snack Drive Sample
Vaseline Intensive Rescue sample while supplies last (giving away 1 million samples)

Vaseline Intensive Rescue
Printable Coupon for two free 5 x 7 instant HP Photo Cards from Walmart. Print your coupon, bring your best photos and leave with two awesome cards.
Coupon for 2 free 5 x 7 instant HP Photo Cards
My son is taking Japanese, and one of the things he has toyed with is oragami. When I saw the free samples of Origami paper from Everything In Paper Crafting. I knew I had to check it out. They have tutorials too so you might want to check it out yourselves. One thing after I entered for the paper it mentioned a sample for comet. It was one of those participation samples (register, complete offers, and get samples)...don't do it.
Free Origami paper
FREE REDBOX MOVIE CODE
There is another free Redbox code circulating: CHANCEMONOP This code can only be used once per account. The code is supposed to last until it has been used 1 million times.
Well, that is all for today. See you next week!