Are you following me? Well thanks to Java at
Never Growing Old
I have the chance to introduce me and my blog and maybe you will. :) I am also going to get to know more of you!!!!! YAY!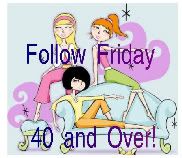 If you are following me, you just might know that I have been outrageously busy the past few weeks. If you aren't or even if you are...I thought I'd share a few things with you.
I work at a radio station that happens to be an absolutely fabulous place to be. It can make for busy weekends when events roll around. The past two weekends were busy with the Women of Faith conference, Shepherding Your Teen conference, and actually this weekend will be the Make A Difference Tour (which I am actually not going to work because I am spent). I love getting the chance to go to these events. We get to meet listeners, share testimonies, and even have the opportunity to pray for others. Honestly, it rocks.
I love Fridays. Don't they just fill you with that WHOO HOOO feeling? Of course THIS Friday is special. It is special because it is payday! Yep, I like so many others get an extra thrill on payday. I also love Fridays because it means I can stay up late watching horror movies tonight! That is my favorite thing about October. Well...foliage is great too, but it just doesn't change like it did back East.
That brings me to another snippet about myself. I am originally from California, spent about 22 years in New England (living both in Rhode Island and Maine), moved back to California largely to escape one of the worst relationships EVER, met the man of my dreams (online - can you believe it?) and now live in Arizona.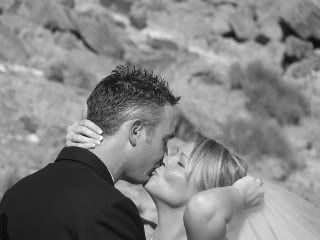 *This is our first kiss as man and wife* P.S. We got married four days after my 40th birthday.
Okay... that is enough about me for now. If I continue, I wont get the chance to check out some blogs before bedtime which is 10:00 pm on work nights. Who would have thought I would conclude this little about me session with an inclusion of my bedtime? Is this what being over 40 has done to me? ;)
Have a great Friday!!!!!