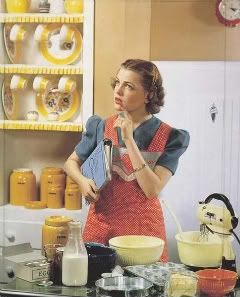 So I am back to doing
Menu Plan Monday
. It is so fun seeing what other bloggers will be making. I find it pretty inspiring. I also find that I sometimes decide I really want to try a recipe and then forget where I found it. This is my simple solution. I will post here what recipes sang to me, and maybe you'll see an inspiring recipe too. It is also going to be a good way to check out a new blog. :)
Hearty Chicken Pesto Pizzas
- In my ever increasing search for ways to make meals out of roasted chicken, I was thrilled to see Laura from
I'm An Organizing Junkie
link up this recipe. Mini pizzas for the whole family...yum!
Crockpot Snack Mix
- I love my crock pot,and any opportunity to put it to use is a blessing. I love how crock pots are pretty much a way to start dinner and just walk away. Starting a snack works for me too, and it wont heat up the house in the summer. I found this recipe from
Frugal Mom Jenn
. I was pretty excited to find her blog because I devour money saving blogs!

Easy Artisan Bread
- It has been a personal fantasy of mine to learn to make bread. When I found An Oregon Cottage while looking at all the great blogs participating in Menu Plan Monday I was enchanted. Okay...it is kind of a fantasy of mine to move to Oregon. I saw that the most popular post was Easy Artisan Bread! I think I gasped a little. Seriously, I was excited. This week is going to be a little nutty, but let me tell you, I am totally going to make this delightful recipe!
Granola Bar Recipie
- I absolutely love granola bars, and I am extremely fond of homemade granola bars. I must confess that I have never actually made my own, BUT I have friends who make them, and I appreciate their efforts! When on Menu Plan Monday, I actually found a link to a granola bar recipe while looking at another blog. This recipe comes from My Life as a Domestic Nerd. The blog I was at was actually
The Cheap and Choosy
. How cool is that? I am personally glad that Amy of The Cheap and Choosy was so inspired she chose to make them which gave me my opportunity! YAY!
Snickerdoodle Muffins
- Okay this is a recipe that I actually picked up as a link from
My Life as a Domestic Nerd
. This recipe was from
Oopsey Daisy
(which automatically puts a TobyMac song in my head - but I digress). My family just LOVES muffins, and you can bet I am going to try this fabulous recipe out!
Thai Chicken Salad
- On my ever widening search for another chicken recipe, I found a delightful one at Modern Gal. This one has simple ingredients but looks like it will have a GREAT Pay Off.
Red Wine Balsamic Grilled Chicken
- My husband picked up an amazing grill a while ago with a Christmas gift card from Lowe's. I was thinking that it would be great to latch on to some yummy grill recipes.
Welcome to Parenthood
linked to such a recipe from Good Things Catered. Check it out. It looks delicious!
Well, hopefully you will find some nice recipes here and some new blogs to enjoy. This only scratches the minimal surface of all the great recipes out there. Next week my Menu Plan Monday will start on Wednesday as I am heading back to California to have a follow up with Dr. Catz. Keep me in your prayers!