Hello!!!! It has been a week or so since I was here. I had another appointment in California with my endocrinologist, and unfortunately it kept me from logging in. I am going to try to catch up on my reading and responding in the next few days, before I am off and running again to California. Can you believe the doctor's entire building had a power outage so I have to go back! Thank God I enjoy road trips. :)
Anyway, without any further ado. I am posting from the day job again. I am trying to focus on back-to-school preparation for the next few weeks (my son starts after the first week of August! YIKES There are also some freebies and a great link from Barnes & Noble for discounts on summer reads and buy 1 get 1 free SMOOTHIES! I don't know about you, but here in AZ, I can totally use that!
PS My friend Dave is still looking for a name for his new kitty. If you have some ideas, email him, because so far he is still at a loss, and it could net you some great CDs! Here is the link to his post about his new kitty: FIRST LIGHT BLOG
I'll catch up with everyone's blogs tonight.
HUGS!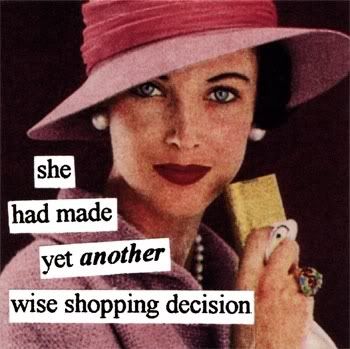 Has anyone else looked at the calendar recently and realized school is just around the corner? It is time to get prepared my friends! Seriously, it just creeps up on you! So let's start working on the back-to-school planning.
First step - Clothes
If you have one child you can do this in one day. If you have more than one, I suggest tackling this project in several days so you don't exhaust yourself and so that nothing gets missed. But focus on one child per day.
Go through everything. Check shoes for fit and wear and tear. Clean out the closets and dressers. Have your child try EVERYTHING on. My son hates this part, but in the long run it saves us money, and can I also add that we have found items we didn't even know we had? As your child is trying on clothes, make three piles.
PILE ONE

- This is for everything that fits and is suitable for school. I am talking everything from shirts and bottoms to underclothes and socks.
PILE TWO

- This is the pile for everything that fits that your child can wear outside of school. In other words play clothes.
PILE THREE

- This is the pile for what simply does not fit. At a later date you can sort this pile and figure out what you can donate, pass along to a sibling or friend, or even sell at a yard sale or consignment shop.
Okay once you have your school pile set aside, go through everything and figure out what you need to buy to supplement this wardrobe. Do not just figure out just the amount of certain clothing items you have but how many outfits you can make out of these pieces.
Now you can make a list and pop that list in your wallet or pocketbook. Keep that list at the ready for those times you are shopping and those unexpected times when you are out and see a great deal. This way you don't have to rely on just memory and buy possibly more than necessary. Saving on back-to-school clothes now, means you can purchase during the extra discounts later.
FREE SAMPLES
Calm facial redness with Dr. Andrew Weil for Origins Mega-Mushroom Skin Relief Advanced Facial Serum. Sign up to get a free 1.5 ml sample.
LINK:
Mega-Mushroom Skin Relief
Okay since I post these on Thursdays, I am giving you this one now which you should act on next Monday. You can send a friend a greeting (via facebook) which will come with a printable coupon for a Coke while supplies last (and fresh supplies are offered up after 3 pm EST on Mondays). So keep it in mind and send a friend a greeting with a soda treat. Maybe they'll be kind enough to send one back your way!
LINK:
Ahh Giver
Okay this one is FREE with rebate. Purchase Neutrogena Clinical SPF 30 Night or Eye between 7/11/2010 and 7/18/2010, mail in the rebate form by 7/31/2010 and you can get the purchase price up to $40 back! So this kind of goes with free and rebates. Either way it is a bargain! Be sure to follow all the directions on your rebate form.
LINK:
Neutrogena Rebate
This week's new download from Free CCM is "It is Well With My Soul." You also still have opportunity to download music from Laura Story, Jeremy Horn and Derek Webb.
LINK:
Free CCM - Free Music Download
You might also like to join Hear It First. They send a different download to members each week. This week's free download was The Newsboys "One Shot" from the album Born Again. They email you these downloads in their newsletter. Also they have some GREAT contests.
LINK:
Hear It First
Walmart.com has a free sample of Huggies Goodnights while supplies last.
LINK:
Huggies Goodnights
Free Axe Body Spray Sample is available for Sam's Club members. Membership number is required.
LINK:
Axe Body Spray Sample
Sign up for emails from Albertsons and enter the code FREEBREAD, and when you confirm your subscription, you will get a printable coupon for free bakery bread. PS - They ask for a customer number. My Albertsons doesn't use loyalty cards, and I didn't put anything there and still got the coupon.
LINK:
Albertsons free Bakery Bread
Grace to You and John MacArthur have a wonderful free offer. You can choose "Cultivating a Godly Child," or "Saved Without a Doubt." Follow the link below for details.
LINK:
"Cultivating a Godly Child" or "Saved Without a Doubt"
John Frieda samples of Root Awakening Shampoo and Conditioner. I just got this via email. Follow the link below.
LINK:
John Frieda
Okay this is not a buy one get one free deal, but you can buy one Barnes and Noble Smoothie and get one free! Just look at the picture on the coupon, and I think you will be tempted. There are also some other great printable coupons at this link. The coupons expire on July 19th.
LINK:
Barnes & Noble Coupon