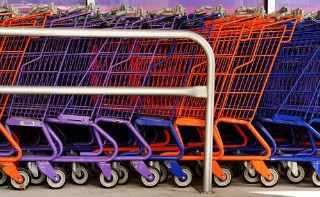 Welcome back to another double posting from my day job at
Radio Shine
. Like I mentioned before check us out sometime online at www.radioshine.org or if you are in Arizona at 90.9 FM in Phoenix and the Quad Cities area or 101.9 FM in Wickenburg and 90.7 FM in Northern Arizona. I have mentioned before how we have a great music program called Club RadioActive. If you sign up, you can take a music survey (usually about two a month) and be entered to win a contemporary Christian CD. For example, in June we had nine winners and mailed out CDs from Sanctus Real, Jars of Clay and Josh Wilson.
If you would like to join up follow this link.


Now here is another way to win some music. My coworker Dave is having a little giveaway for some CDs. I don't know exactly how many they are giving away, but it will be good. Again, these are Christian Contemporary music CDs so the possibility would be something like Addison Road, Amy Grant, TobyMac or somthing along that line. Well, Dave has a new cat, and he is looking for a name for his cat and hoping some people will help him out. You can get more details about his kitty and maybe help him out at the First Light Blog here:
Help Dave name his new kitty.
Today I thought I would share a great money saving site. Here is an awesome site you MUST check out.

Billshrink.com

can check all available cell phone plans in your area to see if you can get a better deal and can calculate your switching fees. It also does the same for cable, credit cards, savings and CDs and you can even check gas prices from your commute. This is something VERY cool. There is even a business section to work out business savings. Check them out at the link below:
LINK:
Bill Shrink
Okay we know that there are a lot of pets up for adoption right now at the Humane Societies. That is because there are a lot of pets out there having pups and kittens. Some times it just seems like it is too expensive to spay or neuter your pet. Here are some links that will give you a listing of some

lower priced spay and neuter clinics for your pet

. When in doubt, call the humane society. They can probably recommend a place for you.
LINK:
Low cost spay and neutering list
Spay USA
Friends of Animals
You might also like to check out the

Absurdly Cool Freebie Finder

which has links to lots of awesome freebies every day!
LINK:
Absurdly Cool Freebies
FREEBIES
Okay this first one is a freebie which also is a contest entry. I love contest entries that include extra perks. Veria has a giveaway for a trip for two to Hawaii and entrants receive a

free organic vanilla lip balm

. I'm happy with even the lip balm (it takes so little to make me happy). Check it out at the link below.
LINK:
Veria Organic Lip Balm and Hawaii vacation contest
I have absolutely no idea how long this is going to last, but if you do the

Coke Rewards

you are going to want to look this up. Right now you can get a 12 pack of Coke products. What you do is go to My Coke Rewards (I'll link it below). Log in and then go to "spend your points." At the next page go to "View by Points" and click on 0-10. The reward is 0 points! How cool is that? A coupon will be sent to you in 5 to 6 weeks. Again, I have no idea how long this will last so I suggest you head on over to that link now. :)
LINK:
My Coke Rewards free 12 pack
Get a free sample of

SMOOTHSMOOTH shampoo

and conditioner by Eric Prautsch. Minimum 1 sample per household. Follow the link for more details.
LINK:
SMOOTHSMOOTH Shampoo and Conditioner sample from Erik Prautsch
Got a pup? While supplies last you can get a free

Grandma Bowser's dog treat

. Grandma Bowser started making these dog treats for a healthy alternative for those dog lovers out there. Again while supplies last you can request a sample. Follow the link below. The sample request is at the bottom of the page.
LINK:
Grandma Bowser's dog treat samples
Free CCM has more free music for you to download. It is all safe and legal. This week's treat is "Now is the Time" by Jeremy Horn, and you can also listen to his entire praise and worship album at Free CCM right now. In addition, you can still download songs from Derek Webb, Addison Road, Vicky Beeching, and Carlos Whittaker, Follow the link below.
LINK:
Free CCM Jeremy Horn download
iTickets.com

has free downloads of "Our God Is Love" from Hillsong Live album "A Beautiful Exchange," "Protection" from Future of Forestry album "Travel III," and "Around the World" by Reilly from the album also titled "Around the World." Follow the link below.
LINK:
iTickets free music downloads
Get a

free sample of True Lemon

. These little packets have a powerful punch. Follow the link to give them a shot. They are really great when added to tea, water or one of my faves they have True Orange which tastes awesome in sodas like Sprite.
LINK:
True Lemon
Check with your local McDonalds because many are offering

free Frappe Fridays

. There are two left on

July 2 and July 9

you can get a free yummy McDonalds Frappe from 7 am to 7 pm. I recommend calling your local McDonalds to make sure they are participating.
GOOD DEALS
AMC movie theaters are offering a coupon for July 4th for

any size fountain drink or popcorn for $1.00 each

. Follow the facebook link for this deal.
LINK:
AMC $1.00 each for any size fountain drink or popcorn!
Lettuce wraps from P.F. Chang's

. Submit your email address and P.F. Chang's will email you a coupon for their yummy lettuce wraps free with the purchase of an entree! The coupon expires on July 31, 2010.
LINK:
P.F. Chang's Lettuce Wraps
Here is a link to a great coupon for

$5.00 of a $25.00 purchase at Build A Bear

. I don't know about you, but I love Build A Bear. Their stuffed animals are so cute, and really things are fairly inexpensive. I'll reveal a little secret to you. I have a lamb that I built myself five years ago, and I LOVE IT! :) This coupon expires July 4, 2010.
COUPON LINK- Build A Bear
GROCERY
COUPON LINKS:
These sites have some great printable coupons. Check with your store regarding their coupon policies. Some accept printables and some do not.
Betty Crocker has some amazing coupons that you can print right now. You do have to be a member. Check out the link below:
LINK:
Betty Crocker Printable Coupons
You can also get some wonderful Pillsbury coupons from General Mills at the link below. Again don't forget to check on your store's coupon policies.
LINK:
Pillsbury
Check out Red Plum who you might recognize as one of the regular inserts from Sunday's paper. Follow the link below to some great printables.
LINK:
Red Plum
Get more great coupons from Smart Source which you can always specialize for your area. Link below.
LINK:
Smart Source
REBATES:
Home Depot has a rebate for $5 back from a purchase of a one gallon can of Behr paint or $20 back from a purchase of a 5 gallon bucket. Nice deal if you are looking to do some summer painting.
LINK:
Home Depot Behr Paint Rebate