Just sharing the day job. I do these posts once a week along with my spot. Check us out sometime at www.radioshine.org to listen online or if you are in Arizona 90.9 FM, 90.7 FM, 101.9 FM. Also if you check us out online, you might like to sign up for Club Radio Active our online music survey site. Each month we do a drawing from survey participants and send out a free CD or other prize (this month it was a DVD) to three drawing winners. :)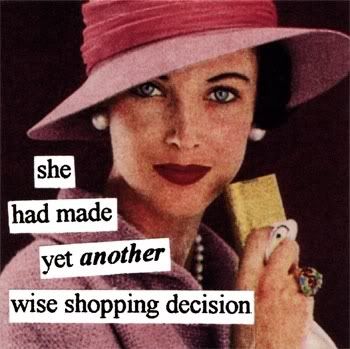 Last week I brought up that I made my entire week's dinners using food that I got through Angel Food Ministries. I have been wanting to bring up Angel Food Ministries, but I hadn't had the opportunity to try it. I was able to make a week's worth of meals and in fact, I have food left over for this week as well.
Kind of hard to see here but here is what I got:
8 pancakes
3 brats with cheese
1 bag of frozen corn
1 bag of frozen carrots
3 lb bag of russet potatoes
1.5 lb beef roast
1 lb ground beef
1 bag of chicken patties (9)
1 side of baby back ribs seasoned
1 bag of frozen chicken breasts
1 beef macaroni dinner
1 pumpkin pie
1 bag of wheat rolls
1 container of shelf stable milk
1 dozen eggs
Angel Food Ministries started in 1994 and they have worked tirelessly to provide food relief for many. It started in Monroe, Georgia and now is in 44 states! For 30 dollars plus a service fee of 2 dollars you get a week's worth of food for a family for four. Go online and check it out, and find the Host Site closest to you. I was thrilled to find a host site that was literally five minutes away from me. That was a blessing, but the nice thing is that you do not have to live in the area that you order from. You just need to pick up the food in the time frame they have posted. Each site also has their order deadline, so make sure you follow that when ordering. I believe you can order at the Host site, but I ordered online at my Host site's link. The link that I am going to post will take you to the site which also will show you what this month's offerings are. :)
LINK UP:
Angel Food Ministries
FREEBIES!!!!
I am very careful with the Freebies I sign up for. One good thing to do is have an account that you set aside just for your freebies. Remember you can sign up for free email with gmail.
LINK UP:
Gmail
Free Coupons

- I don't know who has gotten in on this but you can get an awesome FREE $10 General Mills Coupon Booklet. I love finding as many coupons as I can get my hands on! **Big thanks to
Hey It's Free!
LINK UP:
General Mills Coupons
Free Kashi Products

- I love Kashi GOLEAN Crunch cereal and their TLC bars are amazing. The first time I tried Kashi TLC bars was from a free sample. I don't know if you have seen their commercials on television, but right now you have the opportunity to try one of their products for free. You choose one of three.
Your choices:
GOLEAN Crisp Toasted Berry Crunch Cereal
TLC Dark Chocolate Coconut Fruit and Grain Bar
GOLEAN Crunch Honey Almond Flax Cereal (what I ordered!)
LINK UP:
Kashi Free Sample
Free Sample of Head & Shoulders Shampoo

- If you are a member, sign in. If you aren't, totally sign up, because you can always count on some amazing samples from P&G. Today you have the opportunity to hook yourself up with a sample of Head & Shoulders shampoo. I love samples like this, because they are great to have on hand when traveling or just when you find out you are facing an empty bottle of shampoo in the bath.
You can choose from Smooth & Silky, Classic Clean or Dry Scalp Care
While you are there you might also want to check out the coupon links and other free samples. They also have a sample of

Pamper's Cruisers

.
LINK UP:
Head & Shoulders Sample
Free Gas-X Thin Strips

- This is so easy to fill out. Gas-X Thin Strips are easy to use and you can try them out for free.
LINK UP:
Free Gas-X Thin Strips
Free Breathe Right Sample

- I don't know if it is this time of year or what, but this is definitely the time to check out Breathe Right Strips. If you know someone who has entertained the thought of purchasing these little guys, but they didn't want to commit to the price without knowing if they work get them over to this sample. It is just two strips, but I think that should be enough to get you in the know. :)
LINK UP:
Breathe Right Strips
Free Redken Style Connection Sample

- This is totally while supplies last so don't wait!
LINK UP: Redken Style Connection
Free sample of Arm & Hammer Advanced White Toothpaste - This is while supplies last, but the sample is for a week's supply. I have relatives who exclusively use this toothpaste. Might as well check it out.
LINK UP:
Arm & Hammer Advanced White Toothpaste
Free Breakfast

- Oh yes, they are doing it again! Denny's will be offering Free Grand Slam breakfasts on Tuesday, February 9th from 6 am to 2 pm!
LINK UP:
Details for Denny's Free Original Grand Slam Breakfast!
Free Short Stack of Pancakes at IHOP

- February 23 from 7:00 am to 10:00 pm. All they ask is for people consider giving a donation to support local children's hospitals.
LINK UP:
IHOP Free Short Stack of Pancakes
Free KIND Bars at Starbucks

- On February 5th, Starbucks will sample KIND bars at all of their 7000 locations!
LINK UP:
KIND Bars
Free Pants

- Okay this is a win kind of thing, but on February 7th during the Super Bowl, Dockers will air a commercial. The first 2010 people to register after that commercial airs will win a pair of pants. Actually this will be in the form of $30 gift code for Dockers Men's Soft Khakis. I figure I'll be watching the game anyway, I might as well try to win.
LINK UP:
Dockers Soft Khakis Giveaway 2/7
Free sample Purex 3-in-1 Complete Laundry Sheets

- This is still available and really a great freebie. I have heard a lot about these Purex 3-in-1 Complete Laundry Sheets. They have the detergent and fabric softener in one sheet. This is a great way to try it out or again keep it on hand for travel.
LINK UP:
Purex 3-in-1 Complete Laundry Sheets
Free Music Download

- Stephanie Smith song "Heart Attack" at iTickets
LINK UP:
Stephanie Smith "Heart Attack"
Free Music Download at Free CCM

:
Download Phillips, Craig & Dean "Counting On God"
Anthony Evans "Amazing God"
Free CCM is also still offering songs from Disciple, Building 429 and Laura Story.
LINK UP:
Free CCM