Here is a reposting from my day job. :) I figure if I am taking the time to write it, I might as well give it legs. :) If you like Christian music, feel free to check us out. You can find Radio Shine online at www.radioshine.org. We have a really cool music survey group too called Club Radio Active. This group is pretty cool. We send out I think two surveys a month. You listen to the music, give your opinion, and get entered into a drawing for prizes. Each month there is a drawing for three winners out of the people who did the surveys. It is pretty cool. Truly...I wish I could join Club Radio Active. :)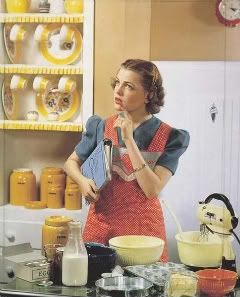 Man oh man! I have to say that this week is not really a great week at the grocery stores. There were a few good deals. Hopefully, you are stocking up on the best deals when they are out there. This is a week that reminds me of why I shop the bargains when I see them and stock them up for leaner shopping weeks. Still, there are a few pretty good deals to share. Today I am starting with my grocery top picks.
Safeway

- Remember all coupons are still worth a dollar. I do not know how long that is going to last so be sure to cash in on it while you can.
-- Honey Suckle White Whole Turkey Breast - 99 cents a pound (I am learning to work with all dark meat in my poultry, but back in the day, I would have jumped for this)
-- Broccoli Crowns - 99 cents a pound
-- Yellow Onions 3 pounds for 99 cents
Fry's
-- Quaker Instant or Simple Harvest Oatmeal $1.88 (A dollar printable coupon found
here
- Thanks to
For the Mommas
)
-- Boneless Half Pork Loin $1.77 pound
-- Cook's Spiral Half Ham 99 cents a pound
Albertsons
-- Pork Sirloin Chops $1.99 a pound
-- Zucchini 69 cents a pound
-- If you need to stock up on cereal, syrup, granola bars and pancake mix, you will want to check out the deal at Albertsons for several Quaker and Aunt Jemima products.
Buy 7 and each will be $1.88
Aunt Jemima Syrup
Aunt Jemima Complete
Aunt Jemima Buttermilk
Quaker Oatmeal Squares
Quaker Quick Oats
Quaker Instant Oatmeal
Quaker Chewy Granola Bars
Quaker Life Cereal
(Look about online, because you might find more printables)
Don't forget to load up your
Cell Fire
and
Shortcuts.com
!
FREEBIES!!!!
Cream of Wheat - If you like a quick instant hot breakfast, Cream of Wheat is your answer. Well...at least the freebie is. Pick the flavor you would like to try.
LINK:
Cream of Wheat
FREE MUSIC
Free CCM
has downloads currently for Building 429 "Not Gonna Let You Down" and Disciple's "Southern Hospitality."
iTickets.com
has a free download of Above the Golden State's song "The Golden Rule."
FREE COUPONS!!!!
I love Betty Crocker's newsletters, I love Betty Crocker's products, and I love their coupon books. There is a new $10 coupon book making the rounds. All you have to do is click on the link and sign up for one of their newsletter deals. Too easy!
Link:
Betty Crocker $10 Coupon Book
Thanks to fabulous blogger
STL Mommy
for this heads up!
FREE EDUCATION
And on to FREE EDUCATION or what I like to refer to as 2010 Self Improvement. It has been one of my goals. You aren't going to get a degree with these education freebies, but you definitely will learn something.
Check out some of the free online education you can get from
University of Washington
. The website does state that these are courses provided for personal enrichment. Here are a few free courses they offer:
The American Civil War
Energy, Diet & Weight
Hamlet
HTML Basics
This one site had me busy for a while. You can learn some American Sign Language with help from
Michigan State University
and their American Sign Language browser. They have some awesome free resources! Simply click on Take Me To the ASL Browser. When there, click on the words and watch the recording to learn the signs for those words. It gave me a download option, but rather than dowloading anything, I simply clicked on the link that said "view larger sign language videos on Signing Savvy."
Lastly, you can check out the free Christian based education at
Christiancourses.com
from RBC Ministries. They have free courses like Old and New Testament Survey, Know Why You Believe, and Christian Apologetics.
Even if you aren't getting college credit, it is so good to always keep learning.
Have a wonderful week!