Yes!!!!!
The errands are done, we are snug and warm,
I even have cookies made, and so far...no storm.


My cat is being cranky, but that is not surprise,
his decision to eat present ribbon was simply not wise.


My son's watching Star Wars, the hubs is reading the paper,
and I am relaxing before tomorrow's cooking caper.
Caper? Really? Oh my friends, you have not seen me cook! I digress completely from this Christmas rhyme, but I have to tell you, I am the MESSIEST cook EVER! Plus I am so burned out from all the driving around for the last minute things, I couldn't possibly string along another word!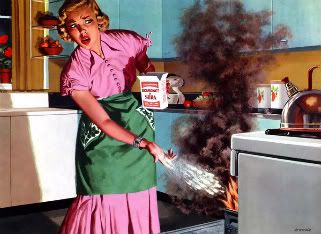 Back to my not so fabulous cooking process. I will use every pan I own. I will use every knife and strainer. How did my mom do it? She always finished each and every holiday meal ON TIME with NO MESS. Yes!!! She did it! I have no idea how. I assume that she did the whole clean as you go thing. I guess that is what she did. I never really watched the process too much while growing up, because I was pretty much busy playing with toys, and cooking was frankly...scary. Hanging out in the kitchen was not really an ideal for me. I played. At the time, that was my role. I played with toys, looked cute in whatever little Christmas outfit they put on me, and I spilled milk at some point. I totally should have watched the process. I am sure it would help me by now. *sigh* That is tomorrow's worry though. :)
Tonight is going to be nice and simple.
1-- The family is eating left overs so I can chill out before the cooking marathon that should start sometime around 5 am.
2-- We made our cookies for Santa (peanut butter with those Hershey kisses in the center. I would have made chocolate chip, but I am still struggling with baking at a high altitude.
3-- At 7:00 pm we will watch "It's A Wonderful Life." That is my husband's fave. :)
Once Alex (my son) is asleep, I can work on the stockings. Everything is sitting in the car in wait for the moment he hits the bed. I had no intention of going to bed early (I have a hard time going to sleep early on Christmas Eve), but my son has been begging me to. He wants to get in on unwrapping the presents ASAP. I can't say that I blame him. OOOOH!!!!! That reminds me. We do have a present to wrap still! Oh well. I better run.
I hope that everyone has a very Merry Christmas!