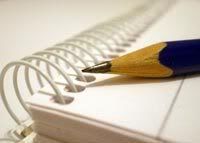 2010 is banging on the door, and I am dying to let it in! I am ready to make this new year a stunner! I am thinking up resolutions, but not quite resolutions. I have friends who tell me that it isn't right to make resolutions because I am a Christian, and I don't quite get what they mean there. I haven't found anything in the Bible that says it is wrong, and I am certainly not holding a resolution over God...so I don't know. I have other friends who say that you are only setting yourself up to fail. That may be the case, but as far as I am concerned, it is worth trying even if you do fail. No? I think the important thing is to focus on changes I'd like to make. If I succeed...YAY!!!!!! If I fail...so what? Standing still just gets you nowhere anyway. I'd rather move a little bit and change my perspective some.
This is not to say that I have even one resolution figured out.
Okay...I kind of lie. I have one in mind. Hey, maybe even two. Next week, I'll be meeting with a thyroid specialist, and I am hoping that he will get me on track with my meds. It is a long shot in ways, but I am keeping a positive outlook on it. It will be nice meeting with someone who actually understands that not all people have "classic" thyroid blood work. I am hoping that with the proper meds, I will be able to focus on getting my weight in line and frankly just plain focus! :)
Before that, we are hitting Disneyland, and I am really looking forward to the fun to be had there! What a great way to end the year!
Wow...I just totally jumped off topic, but really, I am only in the beginning phases of building my New Year's plans. It is all good. :)
Back soon with a plan! I hope everyone is having a wonderful Monday!